Village Apartments
Hall Directors featured in our videos may have transitioned into new roles, for updated Hall Director information please review our Staff page. 
APARTMENT COMPLEX FEATURES
The apartment complex includes three varieties of housing:

Two-bedroom flats house four students, and include a kitchen, dining room, living room, and one full bathroom.
Two-bedroom townhouses house four students. The first floor features a kitchen, common room, half bath, and deck. The second floor features two bedrooms and one full bathroom.
Four-bedroom apartments house four students, and include a living room, kitchen, deck, and two full bathrooms.

Bedrooms are furnished with beds, desks and chairs.
Living rooms include a couch, chair, entertainment shelving unit, end table, coffee table, and a dining table with four chairs.
Kitchens include a full-size refrigerator and stove/oven (no utensils).
Air conditioning, Xavier internet connectivity, and digital cable for the 2023-2024 academic year.
Laundry facility, recreation room with big-screen TV, study lounge, and outdoor patio.
No elevators.
APARTMENT FEATURES
Room Size: Varies based on unit
Windows: 65" W x 74" H includes mini-blinds and screens
Closets: one per bedroom, includes hanging rack and shelving
Desk: 42" W x 24" D
Mattress: Twin or Twin XL
Rooms are fully carpeted.
Bedrooms and living rooms do not have overhead lighting. Students must provide their own lamps for their rooms.
Room Images
Village Apartments Double Bedroom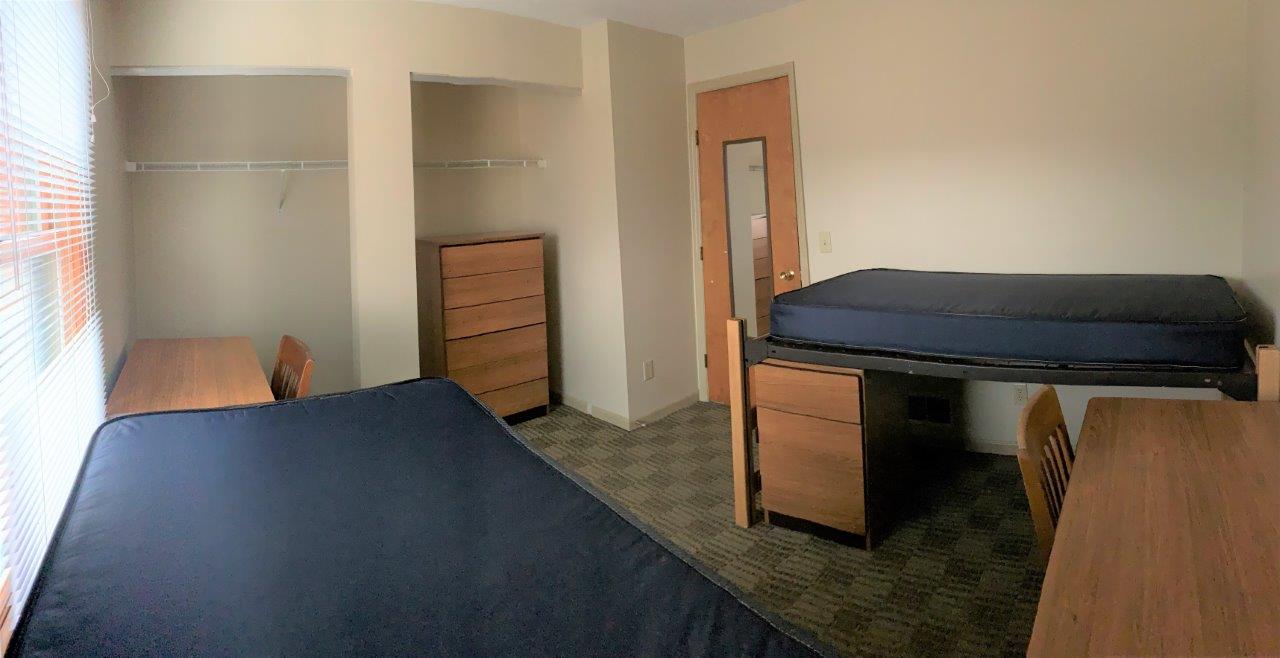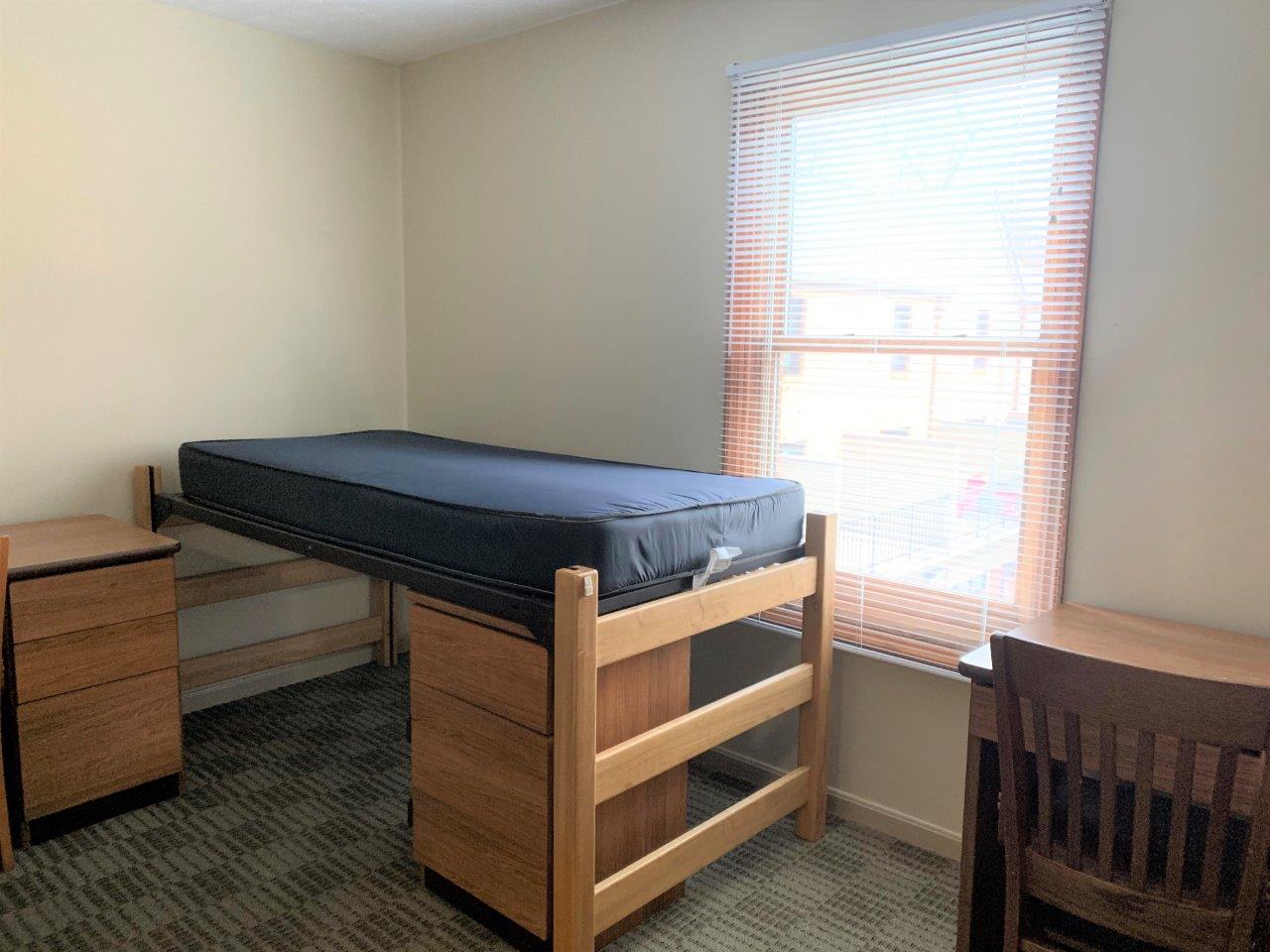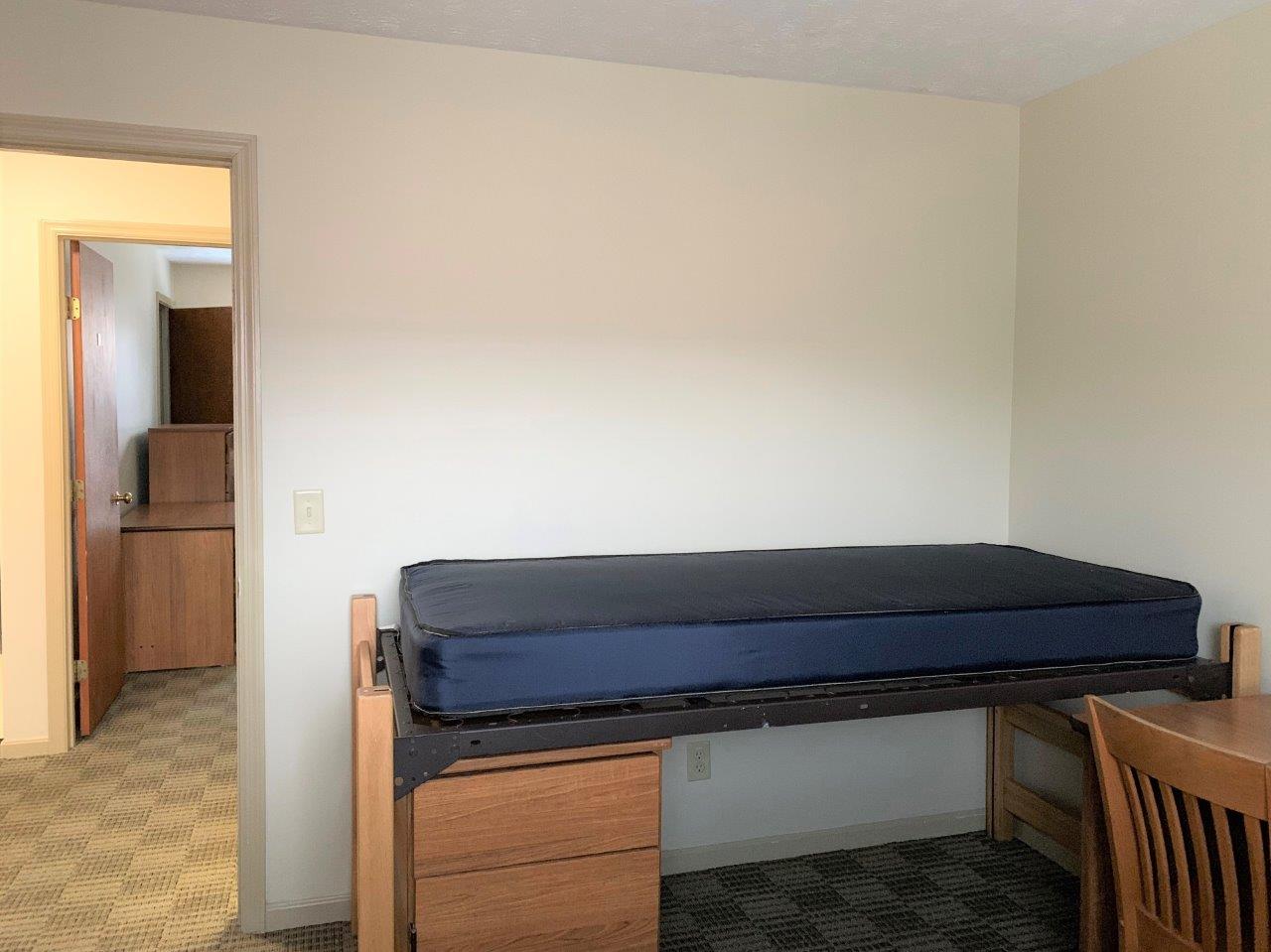 Village Apartments Living Room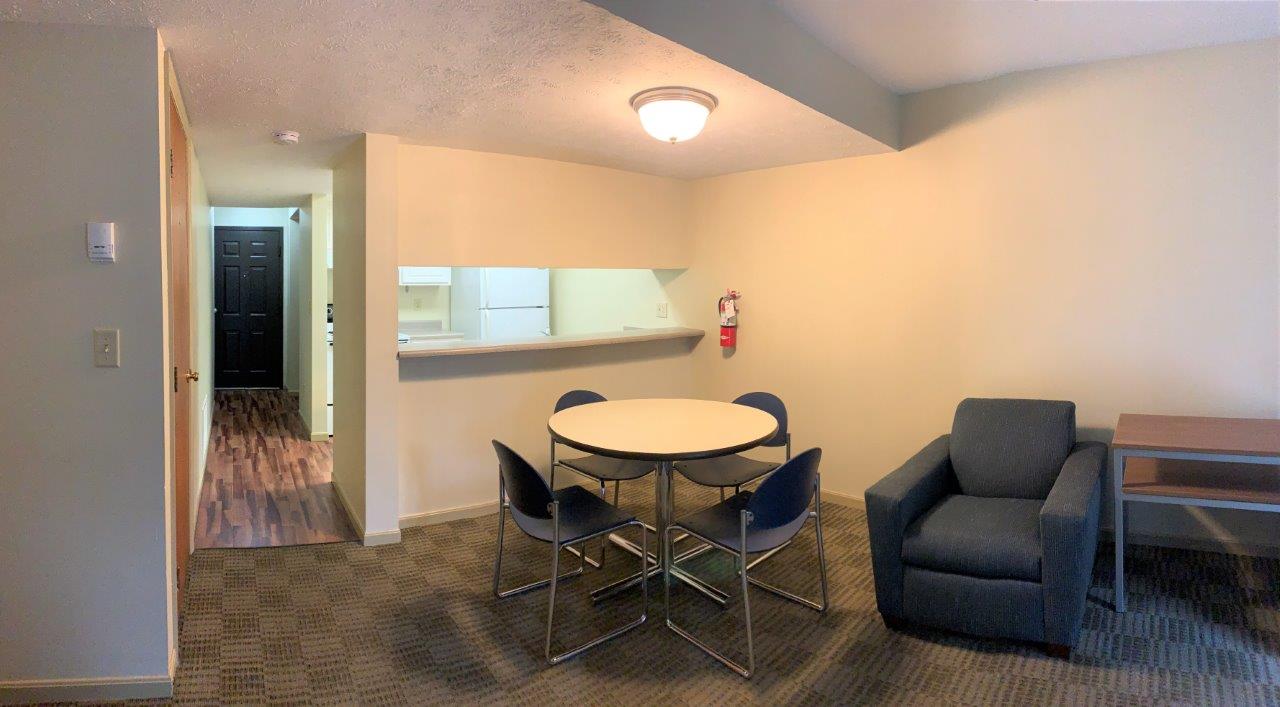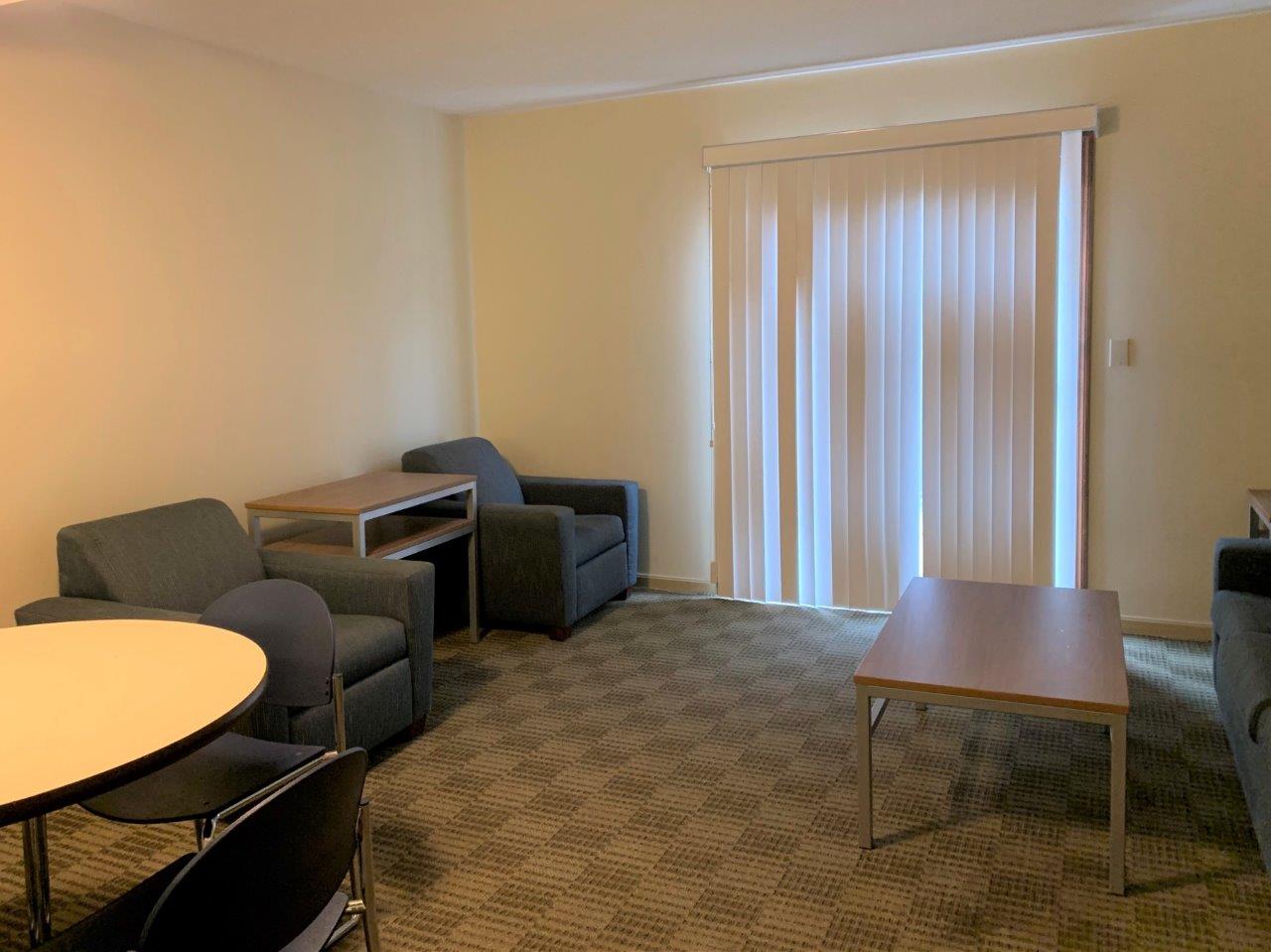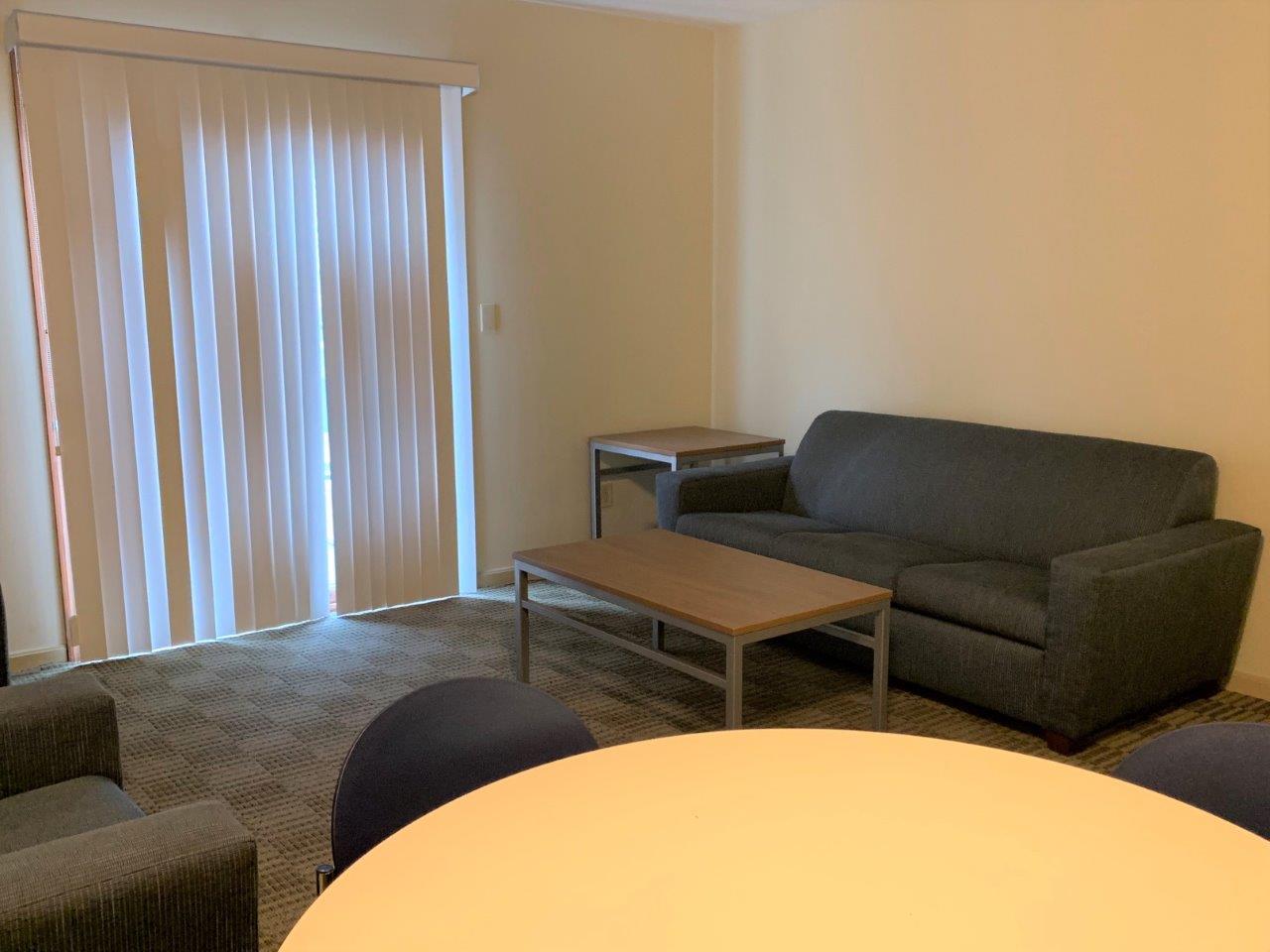 Village Apartments Kitchen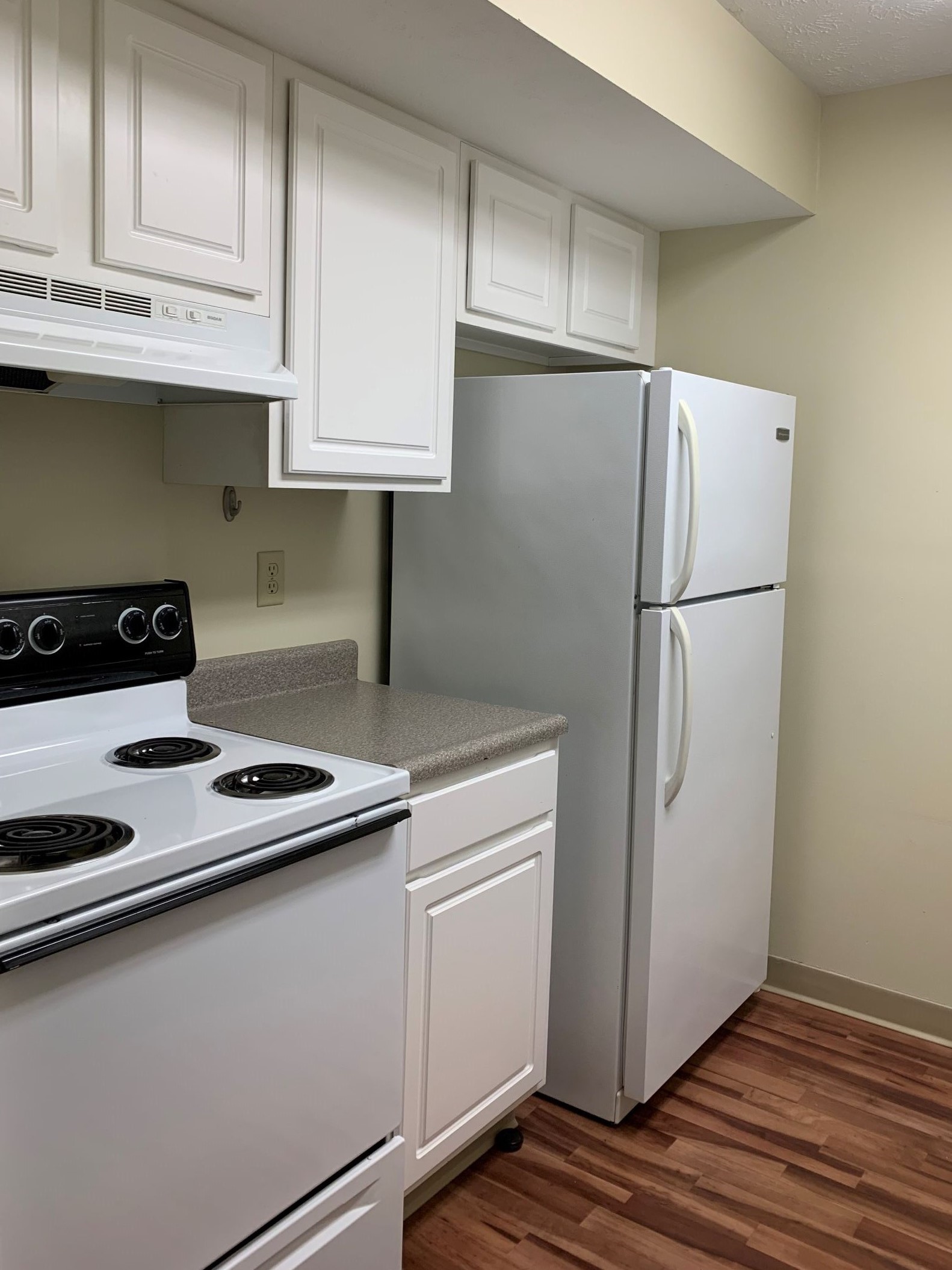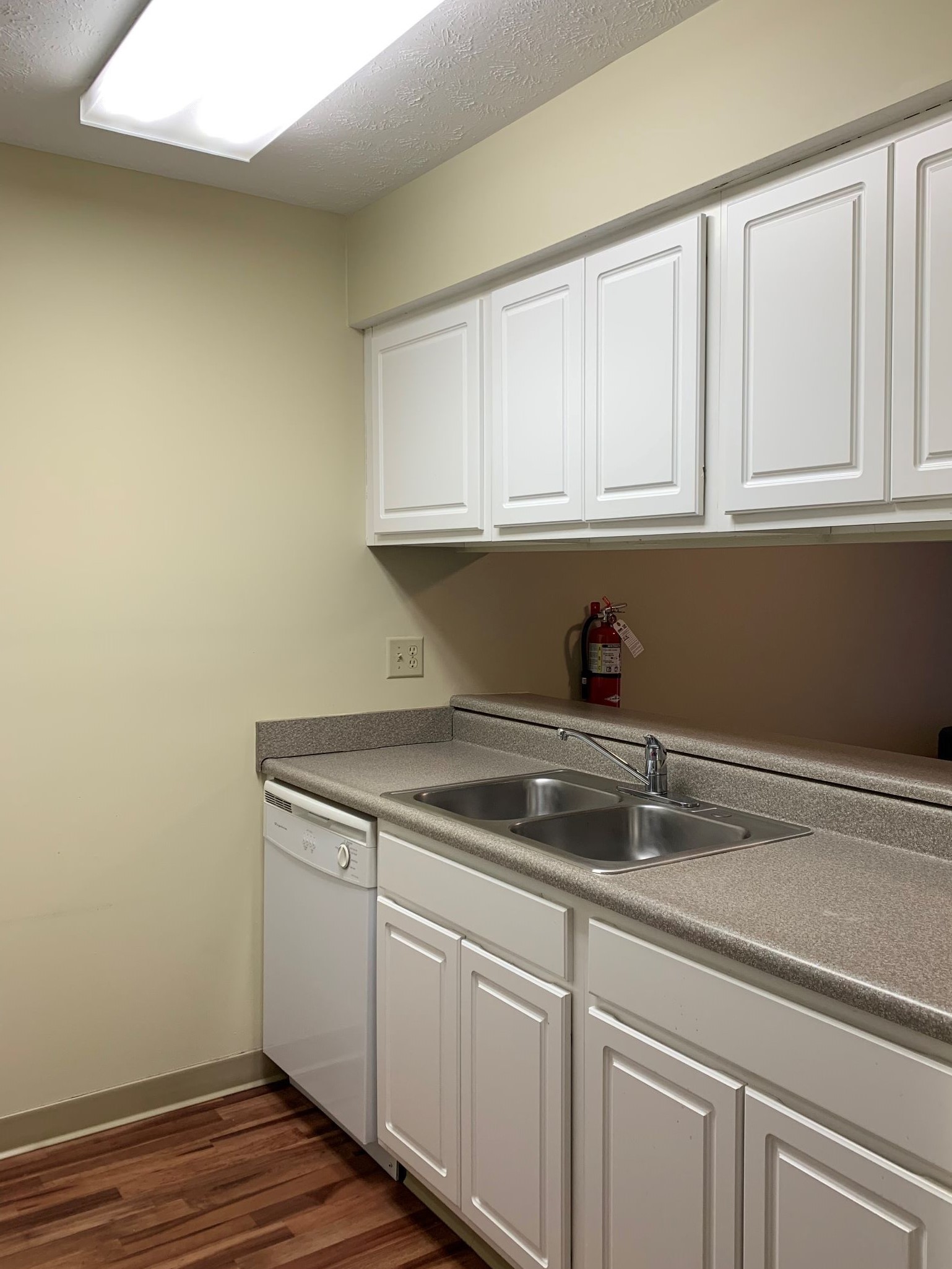 Village Apartments Bathroom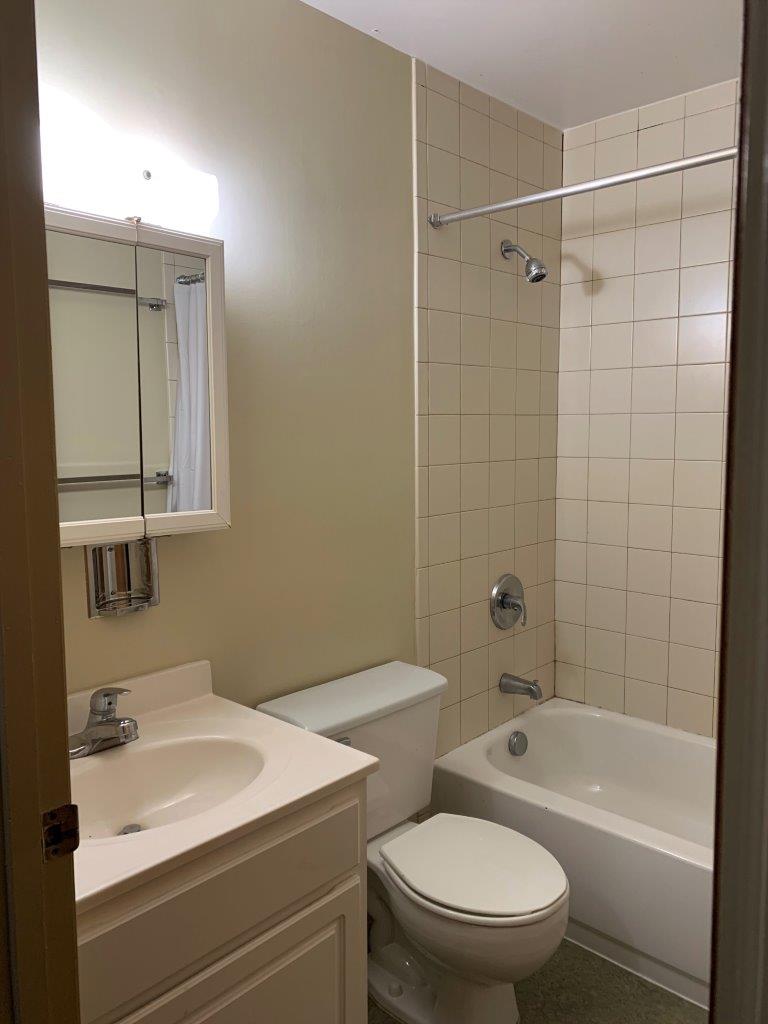 Village Apartments Complex Lounge