Village Apartments
Features
Two-bedroom flats house four students, and include one full bathroom, kitchen, dining, and a common room.
Two-bedroom townhouses house four students. The first floor has a kitchen, common room, 1/2 bath and deck. The second floor has two bedrooms and one full bathroom.
Four-bedroom apartments house four to five students, a common room, kitchen, deck, and two full bathrooms.
Rooms are furnished with twin beds, desks, chairs and basic closet. Common areas also include a couch, chair, entertainment shelving unit, end table, coffee table, and a dining table with four chairs.
Kitchens include a full-size refrigerator and stove (no utensils).
Rooms are air conditioned and feature Xavier internet connectivity and cable hookups.
Building features include a laundry facility, common lounge with big-screen TV and kitchen, outdoor patio, and recreation room.
Dimensions
Room Size: Varies based on unit
Windows: 65" W x 74" H includes mini-blinds and screens
Closets: 1 per bedroom, includes hanging rack and shelving
Desk: 42" W x 24" D
Mattress: Twin or Twin XL
Note: Rooms are fully carpeted. Bedrooms and living rooms do not have overhead lighting. Students must provide their own lamps for their rooms.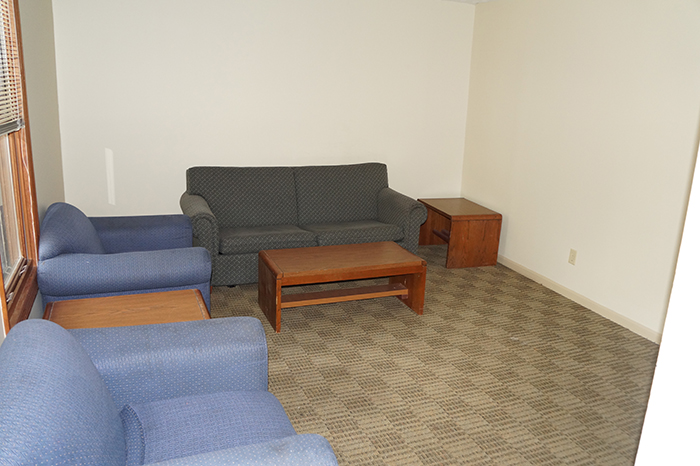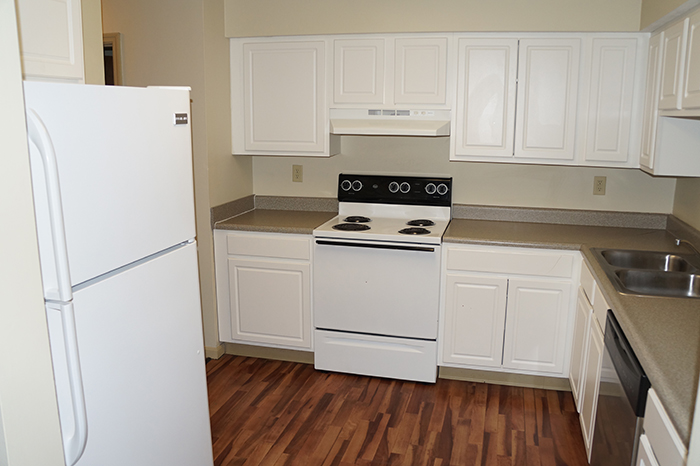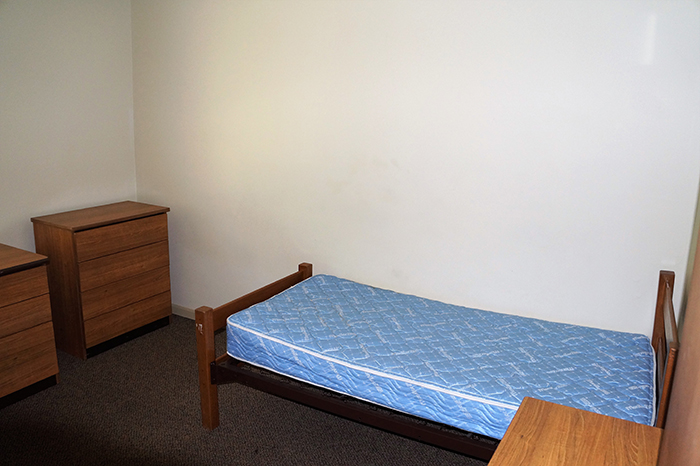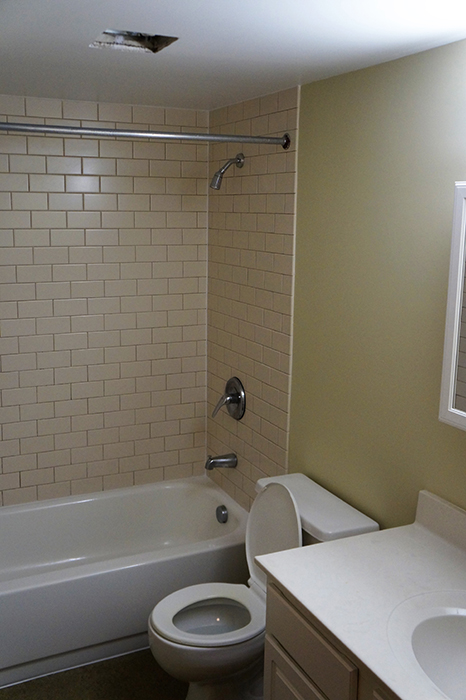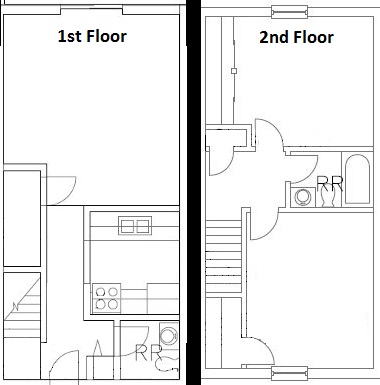 Two Bedroom Townhouse Layout
Village Four Person Single Bedroom Layout