University Apartments
Building Features
One-bedroom, triple occupancy apartments.
Apartment units include one full bathroom, living room, and kitchen.
Bedrooms are furnished with beds and dressers.
Living room includes a couch, chair, entertainment shelving unit, end table, coffee table, and desks.
Kitchens include a full-size refrigerator, stove (no utensils), and a table with three chairs.
Air conditioning, Xavier internet connectivity and digital cable.
Laundry facility.
No elevator.
Apartment Features
Room Size: Varies based on layout
Bedroom Windows: 4' 4" W x 4' H
Living Room Windows: 7' 6" W x 4' H
Closets: Several per unit
Desk: 42" W x 24" D
Mattress: Twin XL
Some bedrooms are carpeted
Room Images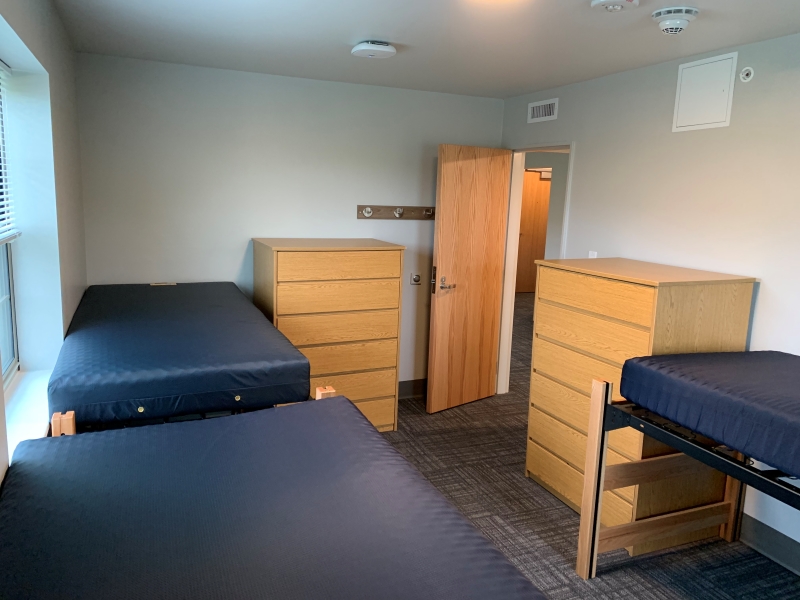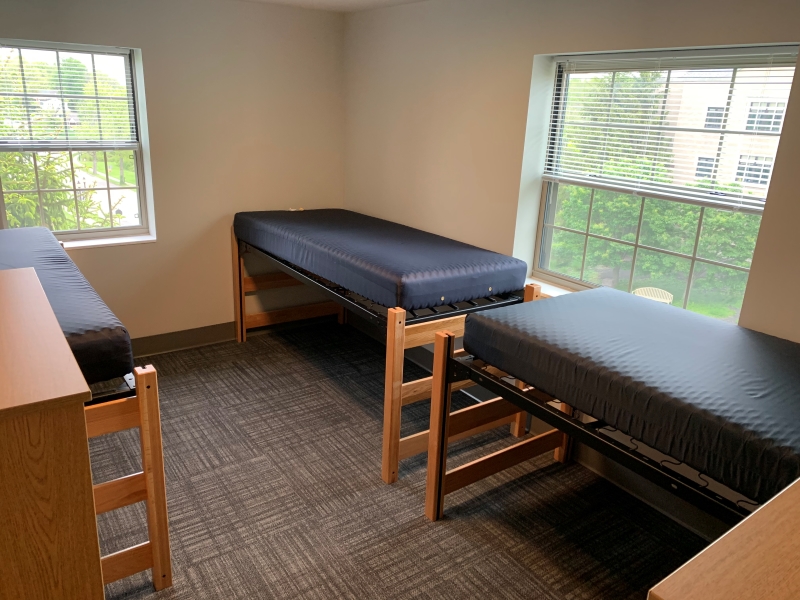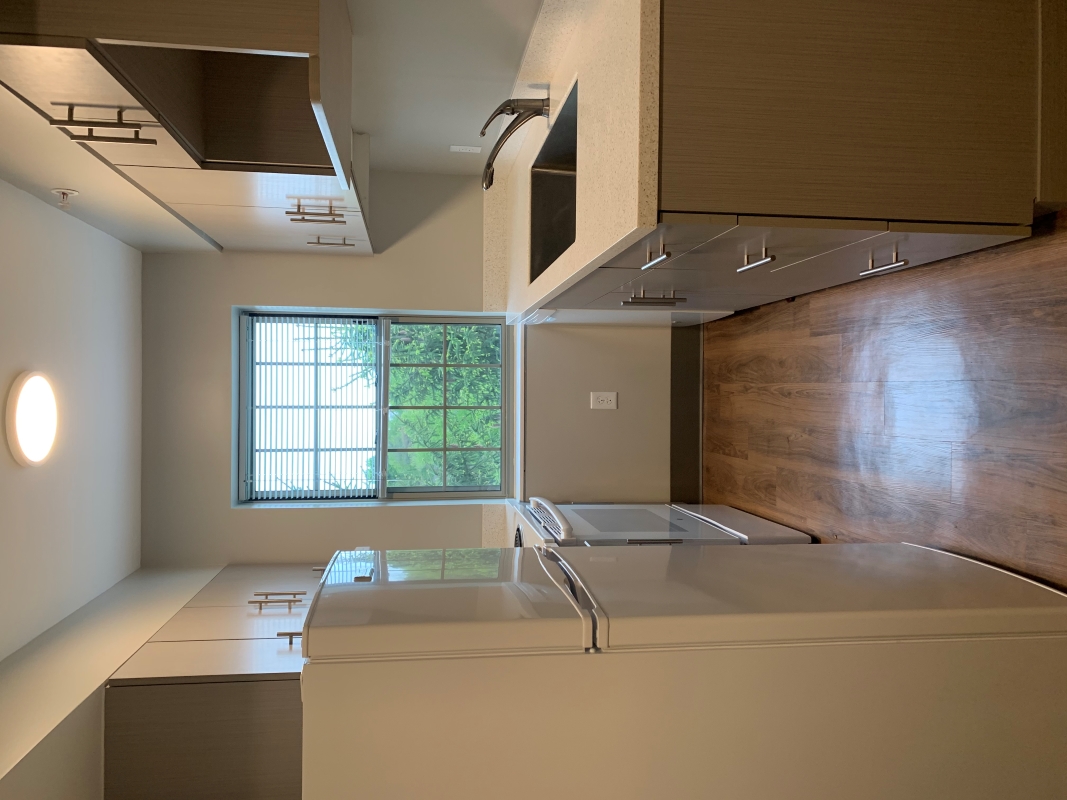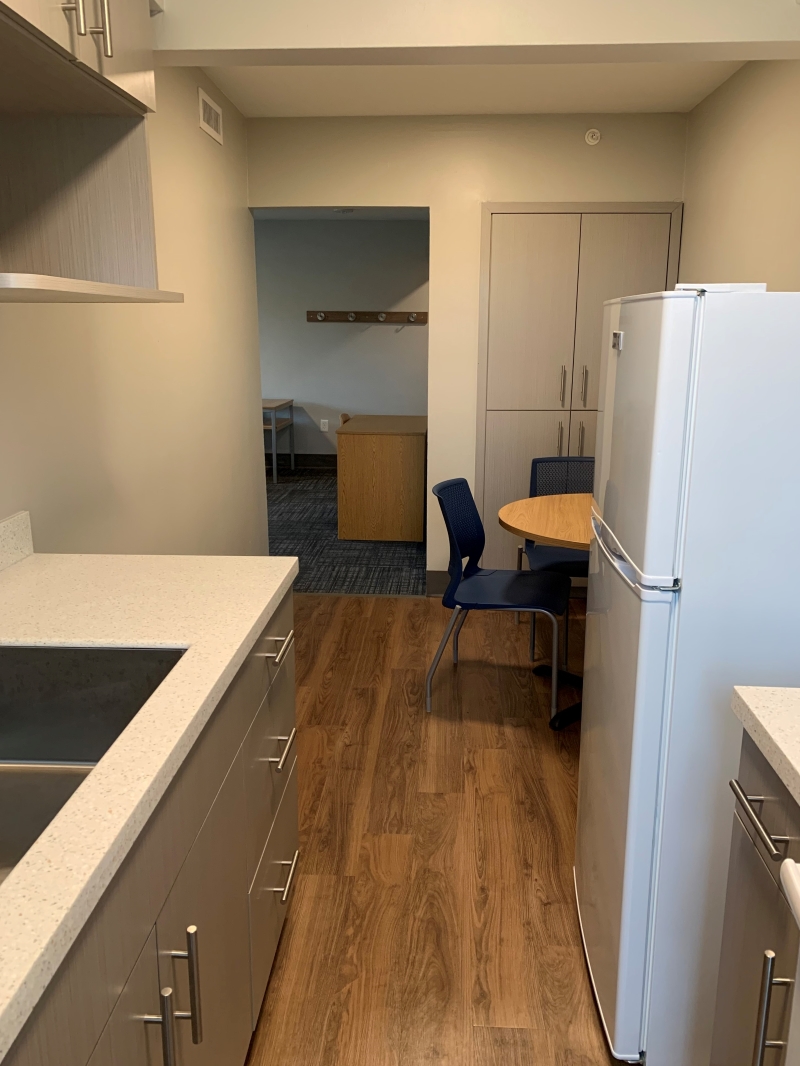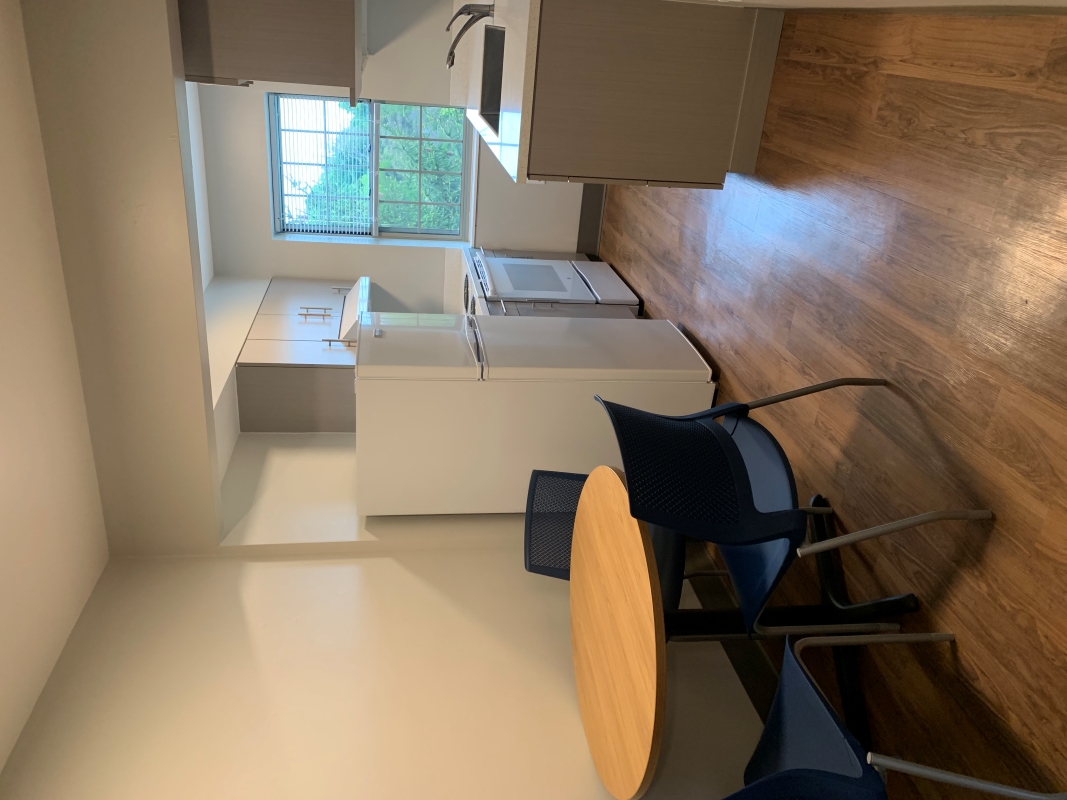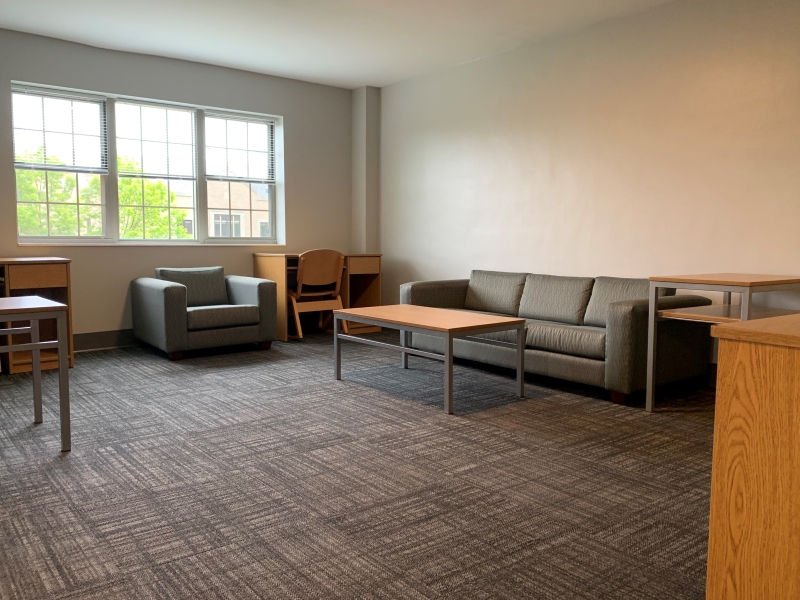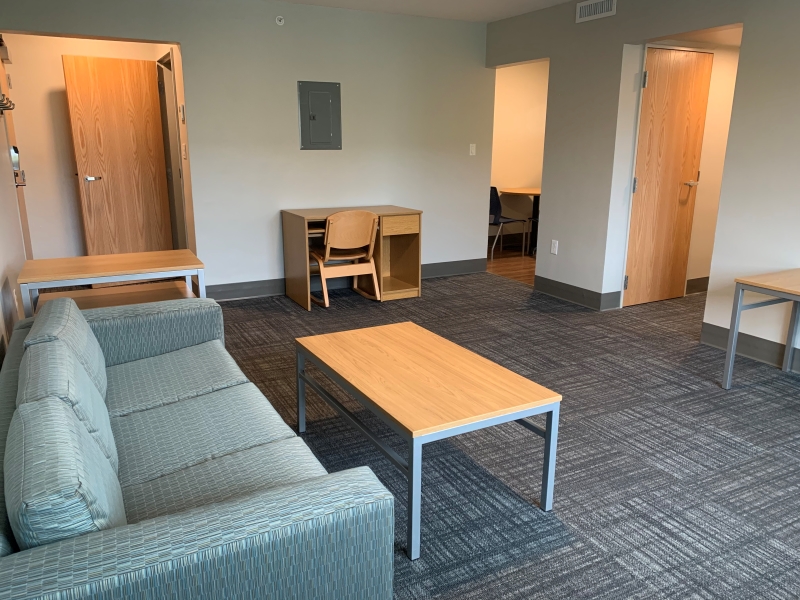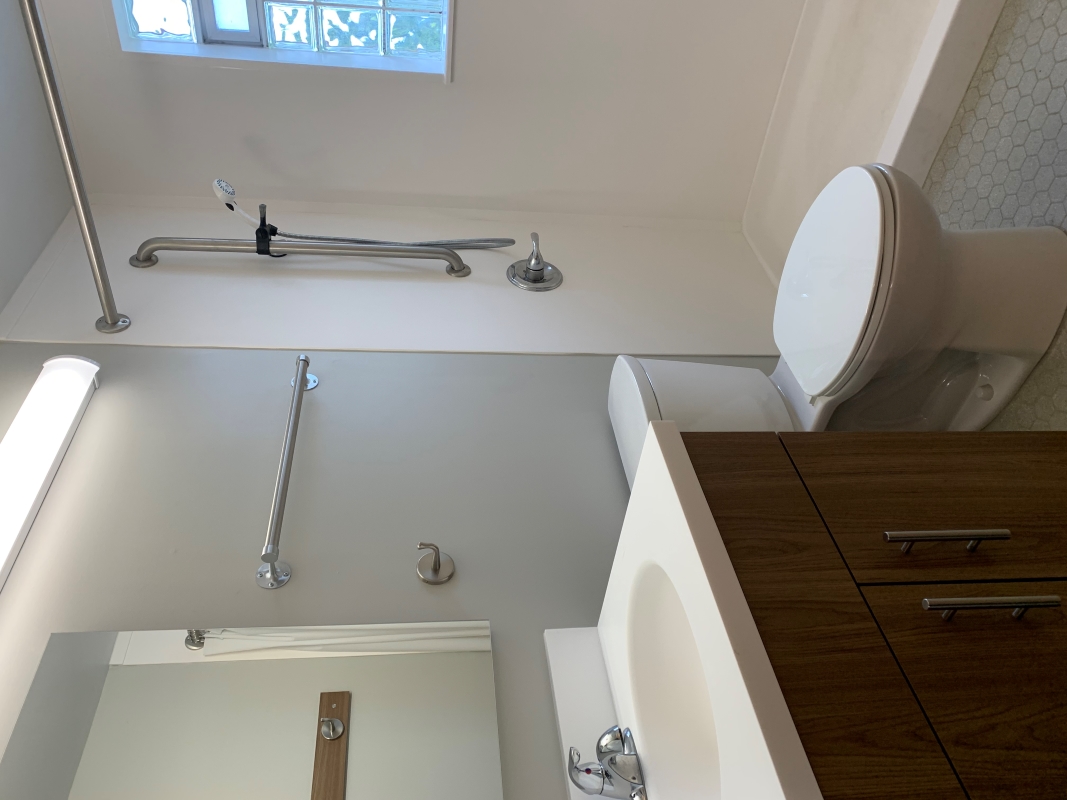 Floor Plan