Manor House
BUILDING FEATURES
One-bedroom, double occupancy apartments.

Two students share a combined bedroom/common room/kitchenette, closet area, and one full bathroom.
Kitchenette includes a refrigerator and a small stove (no utensils).
Bedrooms are furnished with twin beds, desks, chairs and dressers (one each per student).
Air conditioning, Xavier internet connectivity and digital cable.
Laundry facility.
No elevator.
APARTMENT FEATURES
Bedroom/ Living Room: 16' x 19'
Kitchen: 6' x 9'
Windows: 4' W x 3' 10" H
Closets: 1 per bedroom, large
Desk: 42" W x 24" D
Mattress: Twin or Twin XL
Room Images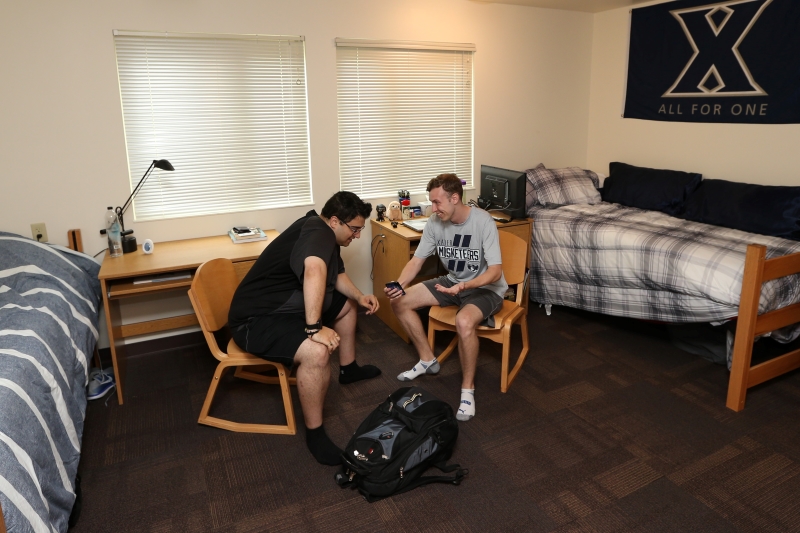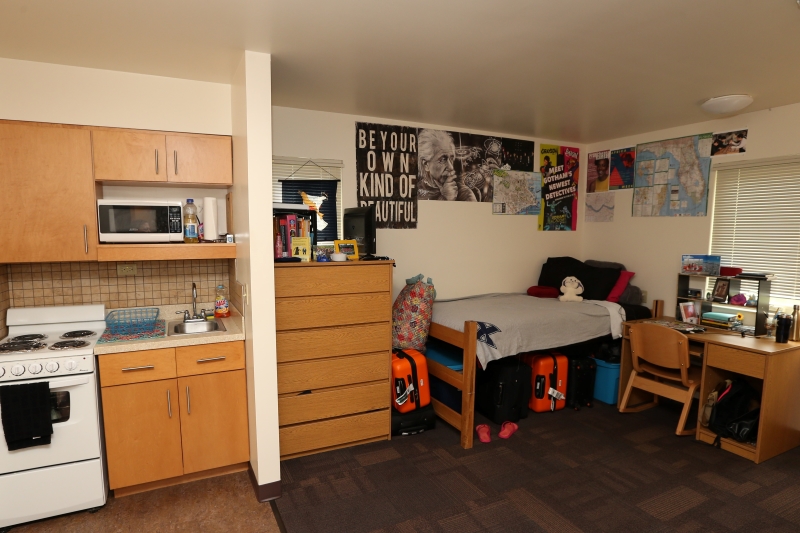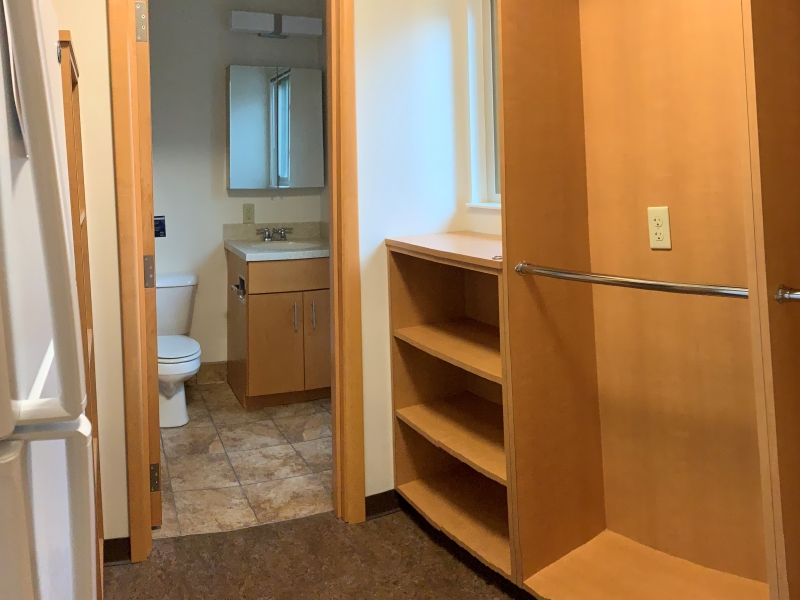 Floor Plan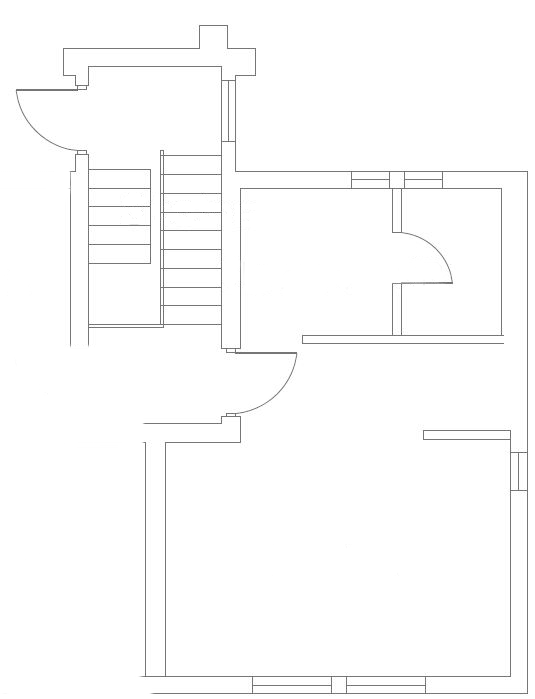 Manor House Layout (floor plans vary)