Justice Hall
Please note effective July 1st, 2021 Fenwick Hall became Justice Hall. The hall tour was filmed prior to the name change however is still an acurate depiction of this Hall. Hall Directors featured in our videos may have transitioned into new roles, for updated Hall Director information please review our Staff page. 
Hall Features
Suite-style housing units include two, three or four bedrooms.

Primarily

 double occupancy bedrooms, but limited 

single occupancy bedrooms are available.
Suites share one to two bathrooms, with an additional sink and mirror located in a common area.
Handicap accessible rooms are available.
Bedrooms are furnished with beds, desks, chairs and wardrobes.

Suite common room includes

 sofas, a television stand, lounge chairs, and a dining room table and chairs.
Air conditioning, Xavier internet connectivity and digital cable.
Laundry facility, kitchenette, study lounges, and recreation rooms.
Suite Features
Double Room: 11' x 18'
Single Room: 11' x 12'
Bedroom Windows: 6.5' x 3', includes blinds and screens
Common Room: 11' x 15'
Common Room Windows: 9.5' x 6'
Wardrobe and drawers, one per resident
Measures: 38" W x 72" H x 22" D
Desk: 48" W x 24" D
Mattress: Twin XL
Rooms are fully carpeted.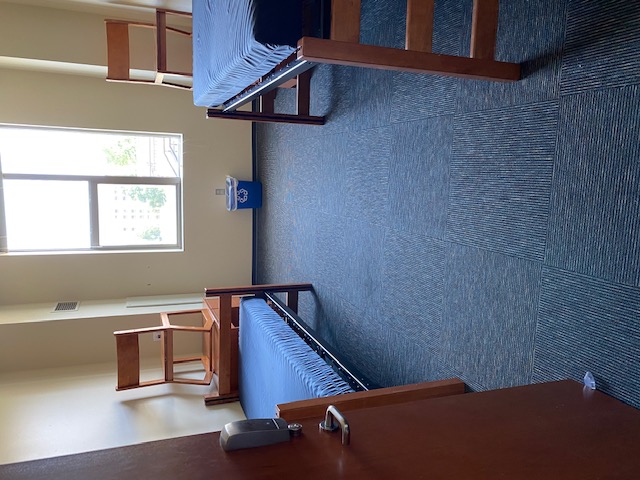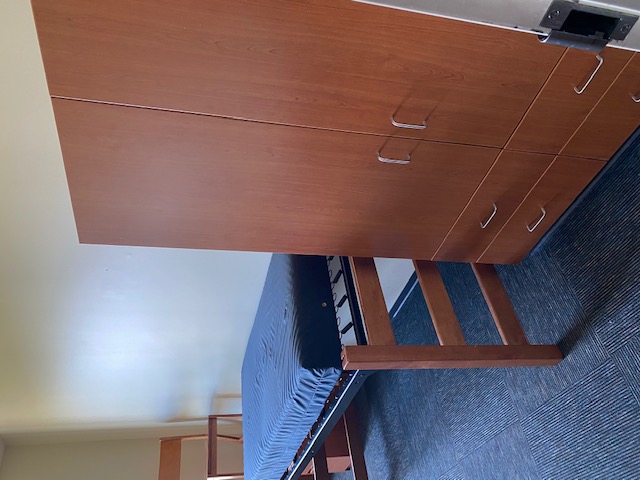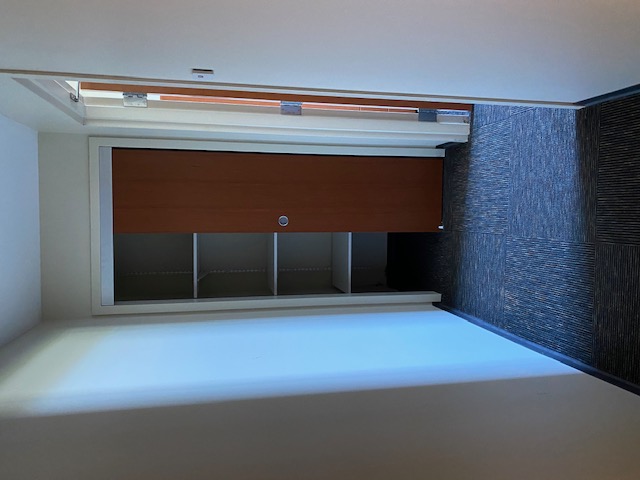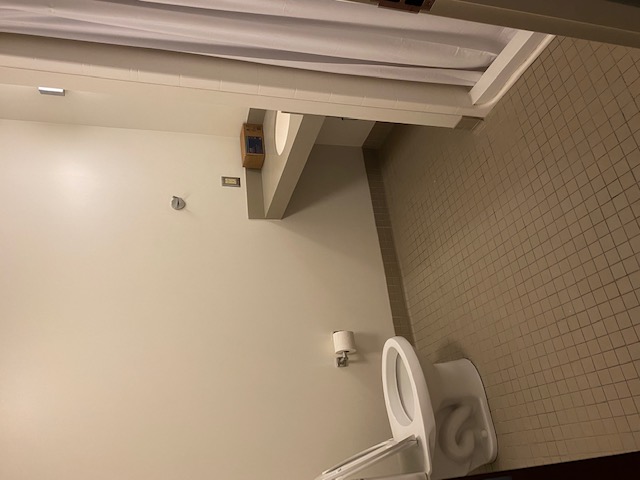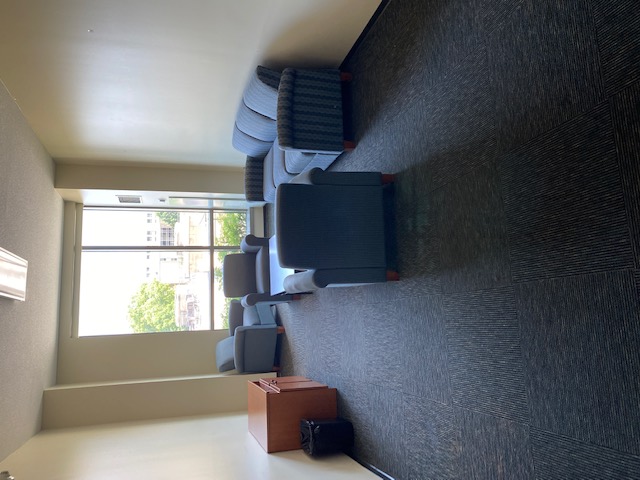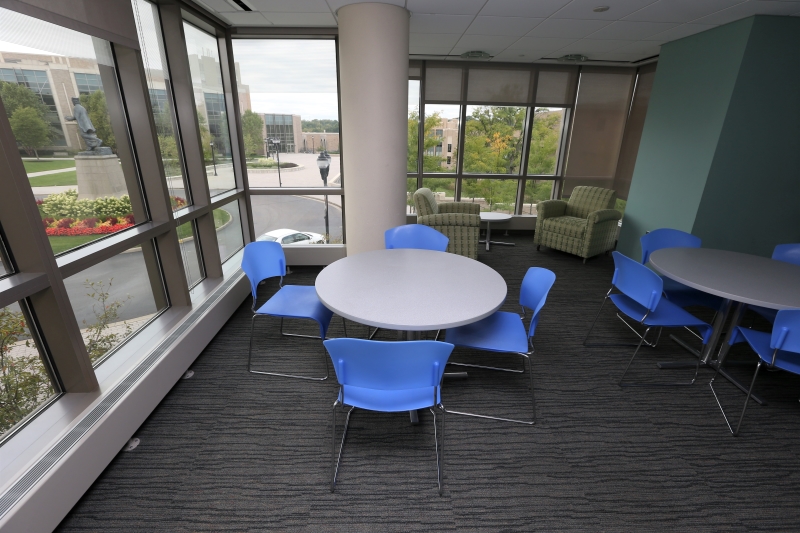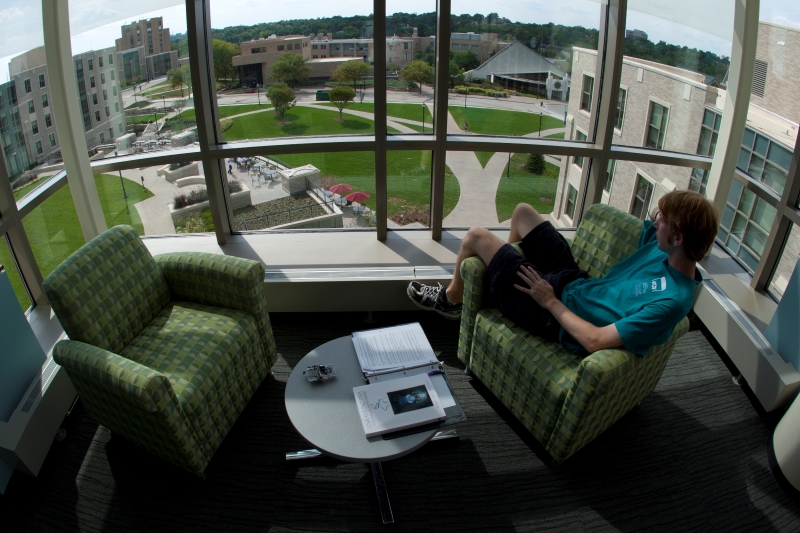 Justice Hall Floor Lounge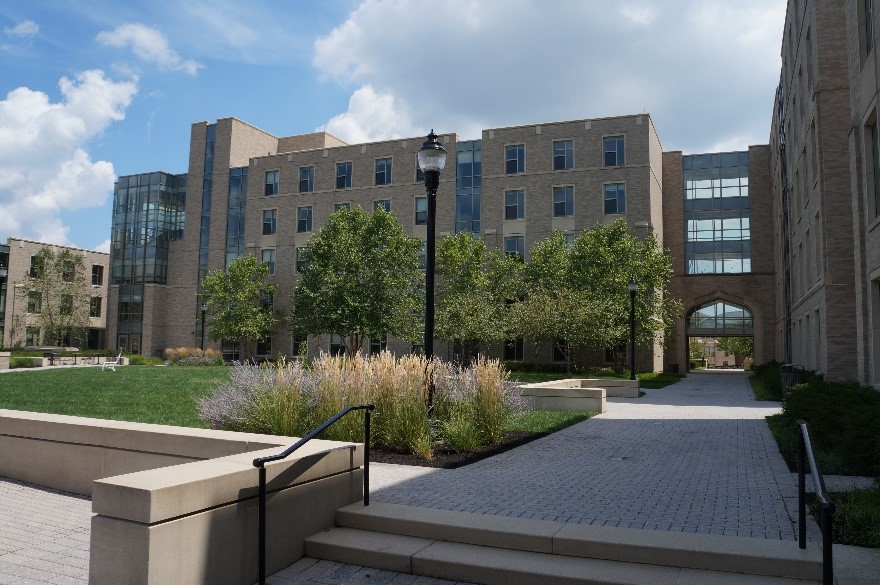 Justice Hall Upper Yard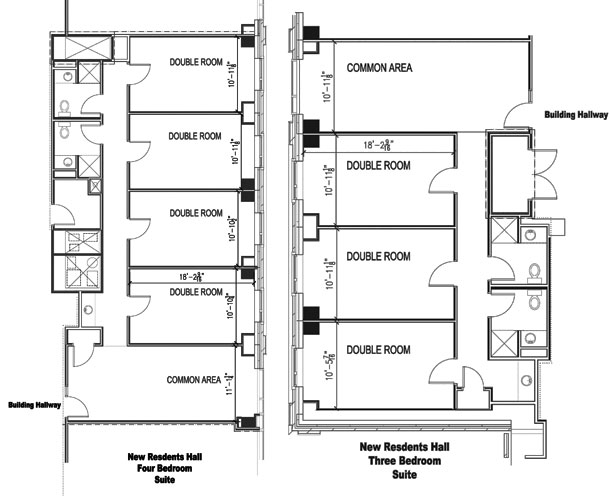 Justice Hall Three-Bedroom and Four-Bedroom Suites