Buenger Hall
Features
Suite style rooms that include two, three or four bedrooms.
Suites share 1 and a half bathrooms.
Handicap accessible rooms available.
Rooms are furnished with twin beds, desks, chairs and wardrobe. Each common room also includes a couch, 2 chairs, 2 end tables, a mini fridge and microwave.
Rooms are air conditioned and feature Xavier internet connectivity and cable hookups.
Building features include a laundry facility, kitchenette, study lounges and recreational rooms.
Floor plans
Dimensions
Double Room: 140 sq. ft.
Single Room: 105 sq. ft.
Windows: 3.5' H x 3' W, includes mini-blinds
Built-in wardrobe and drawers, 1 per resident
Measures: 38"W x 96"H x 23"D
Closet: 38" W x 94" H x 20" D, 1 per suite
Desk: 48"W x 24"D
Mattress: Twin or twin XL
Suggested Carpet Size: 6' x 9' for each bedroom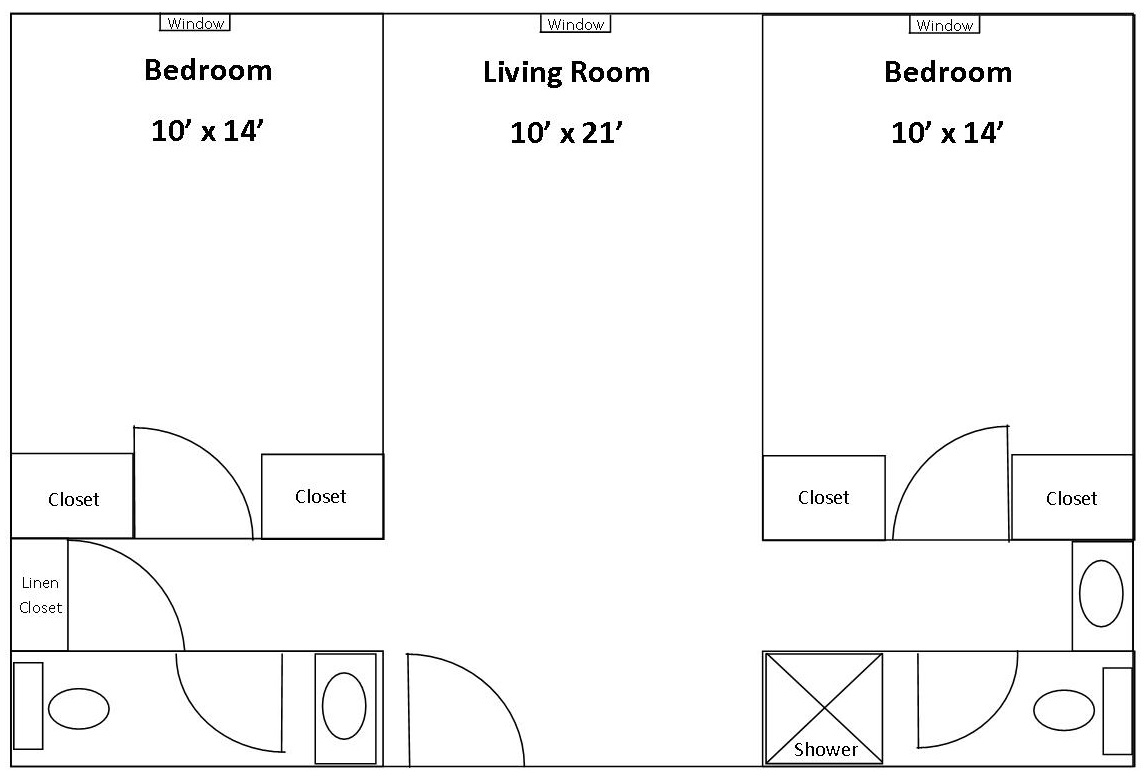 Two Bedroom Suite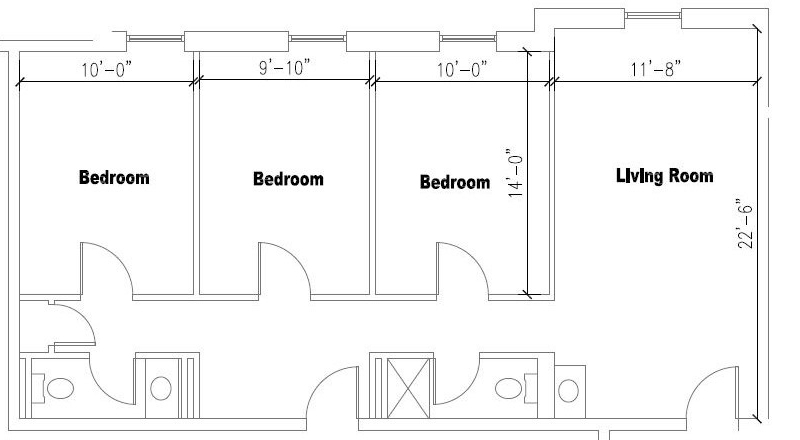 Three Bedroom Suite