Buenger Hall Details
Hall Directors featured in our videos may have transitioned into new roles, for updated Hall Director information please review our Staff page. 
Hall Features
Suite-style housing units include two, three or four bedrooms.

Primarily

 double occupancy bedrooms, but limited 

single occupancy bedrooms are available.
Suites share one and a half bathrooms.
Handicap accessible suites available.
Bedrooms are furnished with beds, desks, chairs and wardrobes. Each suite common room includes a couch, two chairs, two end tables, mini fridge and microwave.
Air conditioning, Xavier internet connectivity and digital cable for the 2023-2024 academic year.
Laundry facility, kitchenette, study lounges, recreation rooms, and chapel.
2 elevators.
Room Features
Information Sheets
Buenger Hall Double Room Information Sheet
Buenger Hall Single Room Information Sheet
Dimensions
Double Room: 140 sq. ft.
Single Room: 105 sq. ft.
Windows: 3.5' H x 3' W, includes mini-blinds
Built-in wardrobe and drawers, one per resident
Measures: 38" W x 96" H x 23" D
Closet: 38" W x 94" H x 20" D, one per suite
Desk: 48" W x 24" D
Mattress: Twin or twin XL
Suggested Carpet Size: 6' x 9' for each bedroom
Room Images
Buenger Hall Double Room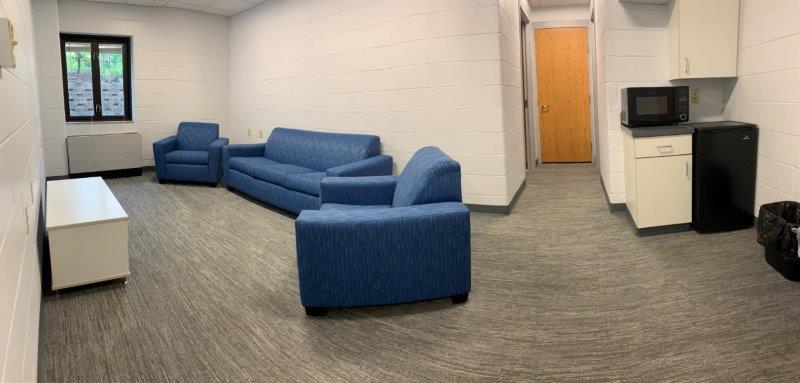 Buenger Hall Suite Living Room ("Common Room")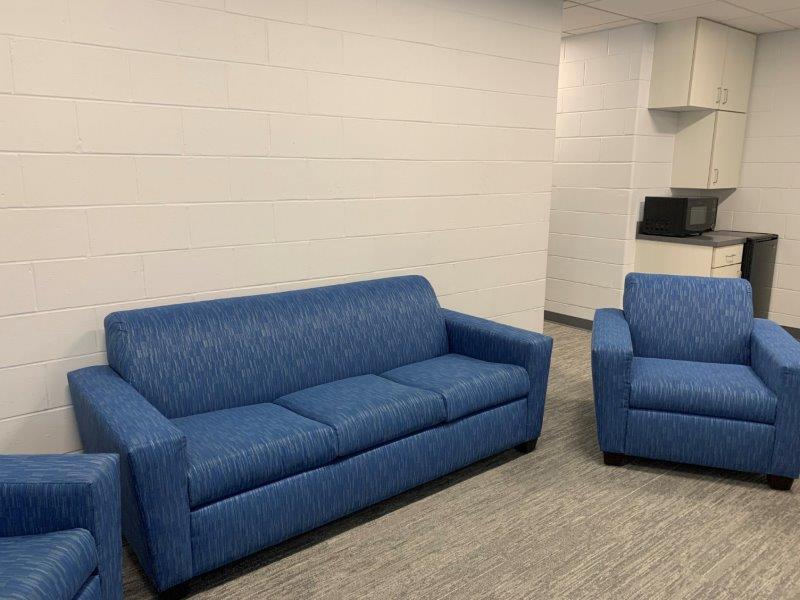 Buenger Hall Suite Living Room ("Common Room")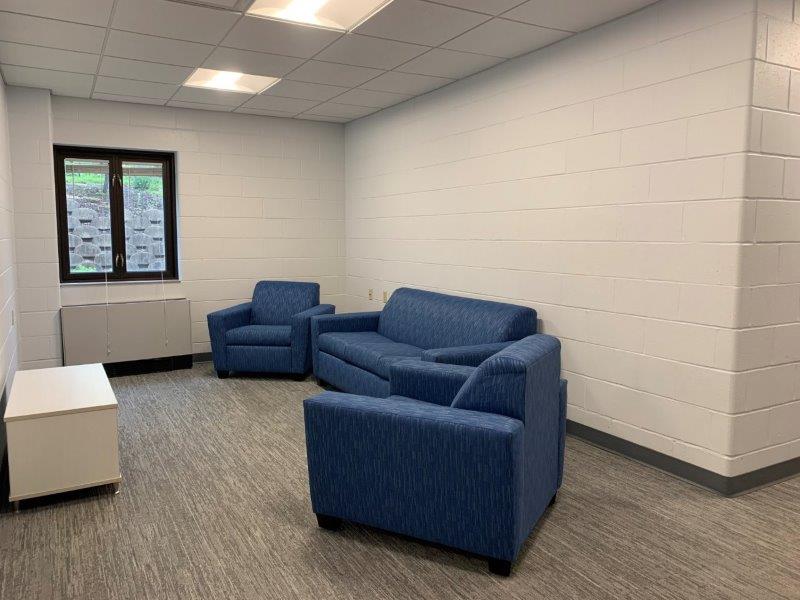 Buenger Hall Suite Living Room ("Common Room")
Floor Plans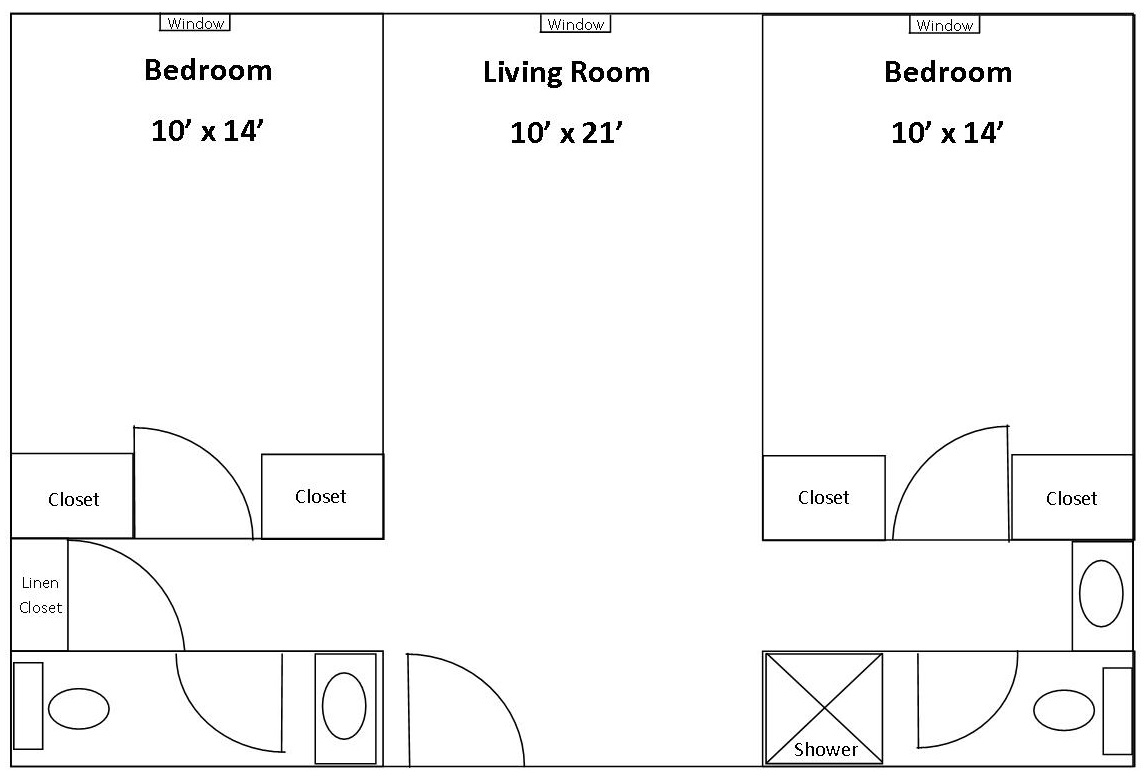 Buenger Hall Two-Bedroom Suite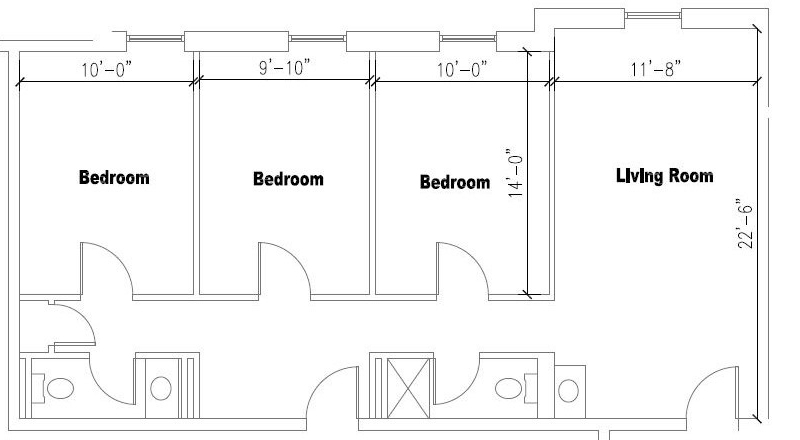 Buenger Hall Three-Bedroom Suite
Xavier Cribs