Montessori Education
Undergraduate Program (BS)
Learn Montessori from the pros. As the nation's leader in Montessori teacher education, Xavier knows how to prepare you for ins and outs of a Montessori classroom.
Sample Four-Year Montessori Education Course Sequence
Sample Courses
Xavier is known for providing an education that's both challenging and personal. Here are some courses that are part of the Montessori Education major at Xavier:
Montessori Ed: Phil Approach (EDME 351) - This course allows students an in-depth study of Dr. Montessori's pedagogical philosophy. Topics covered include: Montessori theory from infancy through adolescence, cosmic education, and spiritual education.
Montessori Language Arts and Read Meth (EDME 354) - Montessori materials, methods, and instructional strategies for the teaching of phonics, word study, creative writing, mechanics, grammar to the 6 to 9 year old child. Literature integrated across the curriculum unit of study developed. Lessons integrated with state and national academic content standards. Supplemental resources, assessments, and lesson plans created.
Early Childhood/Montessori Methods (EDME 364) - Instructional strategies for the development of the senses, gross motor, fine motor, independent living activities, art and music.
100% Montessori graduates pass the Ohio Assessment for Educators PK-3 and Early Childhood Education tests.
100%
Montessori graduates pass the Ohio Assessment for Educators PK-3 and Early Childhood Education tests.
Preparing tomorrow's
Leaders in education
Montessori education is based on the idea that the best learning happens in supportive, experiential environments. Our well-rounded curriculum prepares you to teach practical life, art, music, movement, sensorial, math, language, geography, science and history in meaningful ways.
STAND OUT THAT'S THE XAVIER DIFFERENCE
BACK TO THE BEGINNING
Study abroad in a special summer program in Italy to see Casa Di Bambini, the school where Dr. Maria Montessori launched her world-renowned method.
EXPLORE YOUR OPTIONS
Montessori education graduates aren't just qualified to teach in private and public schools. They also work for special children's programs in hospitals or become childcare center administrators.
LEARNING BY DOING
See how Montessori education works firsthand in our on-campus Montessori Lab School, founded in 1966. Head teachers in the Lab School are credentialed by the American Montessori Society (AMS) and licensed by the State of Ohio.
Double Major
A double major/dual license gives you with the ability to meet the needs of today's children. The Montessori approach and Special Education program give you the tools to support teaching for a diverse community.
Bachelor of Science: Montessori and Special Education
American Montessori Society early childhood credential, ages 3-6
Resident educators license (state), P-3rd grade
Early childhood intervention specialist license
Career opportunities in teaching:
Montessori teacher - public or private school
Traditional teacher - PreK-3rd grade public or private school
Early Childhood Intervention Specialist - public or private
You'll be certified as a Montessori teacher, traditional teacher and Early Childhood Intervention Specialist.
Xavier by the numbers
50
SCHOOL DISTRICTS IN SOUTHWEST OHIO AND NORTHERN KENTUCKY PARTNER WITH US
20
AVERAGE SIZE OF CLASSES
98%
SUCCESS RATE
200+
HOURS OF FIELD EXPERIENCES EARNED IN URBAN, SUBURBAN AND RURAL SCHOOLS
The Xavier Experience. There's Nothing Like It.
Play Video
Related Stories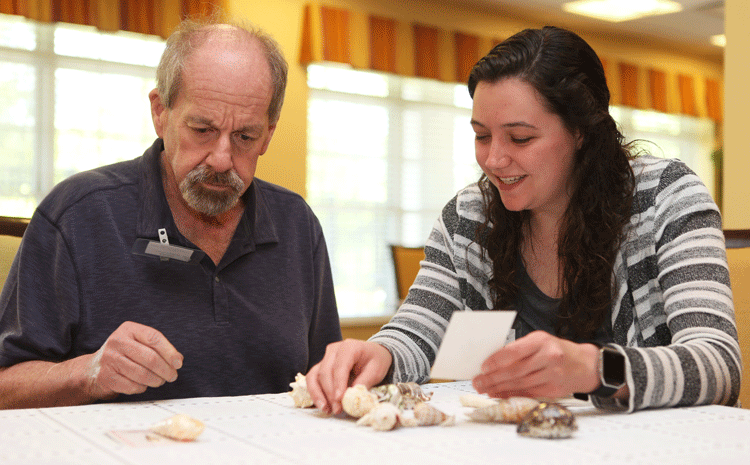 Students, Clients Benefit in Dementia Care Program
Natalie Sinak is a senior Occupational Therapy major at Xavier University. Last year, she was one of five Xavier students working at St. Charles, where administrators have adopted Xavier's Montessori approach toward dementia care for their elderly clients.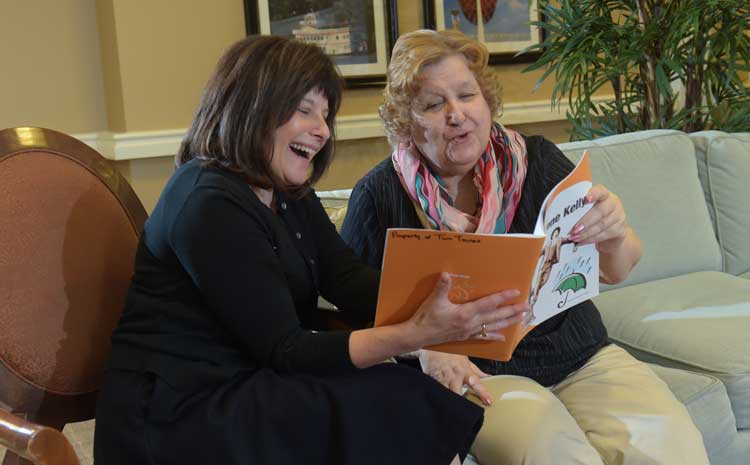 Montessori: From Child Care to Dementia Care
Kathleen Farfsing could not believe what she was hearing. The workshop on how Montessori techniques open windows in the minds of people with dementia made so much sense, but it brought her so much pain as she recalled how her father declined rapidly in his failing state and then was gone forever. "I just sat in the back and cried," she says.
AFTER
 GRADUATION
Our students leave Xavier ready to enter the job market. Early Childhood Education graduates go on to work in
public and private schools
educational settings such as hospitals and child care centers
outdoor education and nature centers