X-ccelerated 4+1 MBA Program
---
Graduate
Program Details
Xavier's X-ccelerated 4+1 MBA program offers exceptional undergraduate students an accelerated path to earn an MBA within one year of graduating from Xavier. The program is highly selective, and offers a small cohort experience with a maximum of 30 students with a carefully planned schedule. Students take 15 courses over 12 months starting in the fall. 
Courses are focused on leadership, team-building and strategy to prepare students for an ever-changing business world. The program also includes an international business experience and internship/practicum course. 
Approximate cost of this program is $44,000 including the estimated costs of international trip. Xavier undergraduates can save 25% of this cost with the Loyal Musketeer Scholarship.
No GMAT or GRE required to apply
MBA programs at Xavier University no longer require the GMAT or GRE test scores of applicants.
Application Deadline
Students must apply by May 1, 2024 to be considered for Fall 2024 admission. 
Admission
Admission
Admission into the X-ccelerated 4+1 MBA program is highly selective. Candidates must
demonstrate a history of leadership and student involvement
have an undergraduate GPA of at least 3.0
provide a recommendation from a faculty member in their respective undergraduate major
To be considered for admission, the following materials are required:
Official transcripts from all undergraduate and graduate institutions attended, sent directly from the institution; Electronic transcripts are preferred.
A current résume documenting work experience; the résume is uploaded to the MBA application system.
Two letters of recommendation from academic or professional sources; recommender names/emails can be uploaded to the application allowing the recommendation form to be sent to them by email.

A personal statement regarding the personal motivation and goals that have prompted application to the X-ccelerated 4+1 MBA Program.

A personal interview. 
All application materials must be sent directly to:
Xavier University
ATTN: Admission Processing Center
3800 Victory Parkway
Cincinnati OH 45207- 3221
The application deadline is May 1, 2024. Candidates will be considered for admission into the program once all application materials have been received
Curriculum
Curriculum (15 courses, 3 credits each)
Pre-requisites
To be taken over online in summer (can possibly be waived based on undergraduate courses)
ACCT 500- Foundations of Financial Accounting (3)
BAIS 500- Business Statistics (3)
Fall Semester
ACCT 550- Managerial Accounting (3)
ECON 550- Managerial Economics (3)
MKTG 550- Marketing Strategy (3)
BLAW 550- Business Law and Ethics (3)
MGMT 614- Principles of Leadership (3)
Spring Semester
FINC 550- Fundamentals of Finance (3)
MGMT 550- Strategy and Organizations (3)
BAIS 550- Business Information Systems (3)
BAIS 551- Operational Analysis (3)
BUAD 610- Contemporary Topics with Guest Speakers and Experiential Assignments (3) 
Summer Semester
Summer Capstone Course
BUAD 68-X- Summer International Immersion Experience (Includes pre and post trip assignments) (3) NEW
BUAD 603- The MBA Internship or Experiential Learning Practicum (3) 
Sample Courses
MKTG 550 - The objective of this course is to inculcate in you the ability to develop, implement and critically evaluate the marketing strategy for a product or service. It will provide the conceptual frameworks and help you develop the analytical, quantitative and creative skills that are necessary to define and develop superior value, persuasively communicate that value, profitably deliver it to a carefully selected target market, sustain both the value and the profitability in the face of ever-changing customer needs and competitive offerings.
FINC 550 - Fundamentals of Finance - Fundamentals of Finance will help students understand the basic principles and techniques used in the financial management of a business. The purpose of this course is to introduce the student to the fundamentals of finance, with special emphasis on financial decisions within the context of the corporation.
MGMT 550 - Strategy and Organizations -- This is a survey course introducing students to the principles of managerial behavior (managing people and leading organizations), strategic management (setting and implementing strategic direction for the company) and strategic human resource management (employee recruitment, selection and performance evaluation). Students will learn about relevant management theories, concepts and frameworks as well as how to apply them to actual business situations.
Take the Next Step
Loading...
---
Loyal Musketeer Scholarship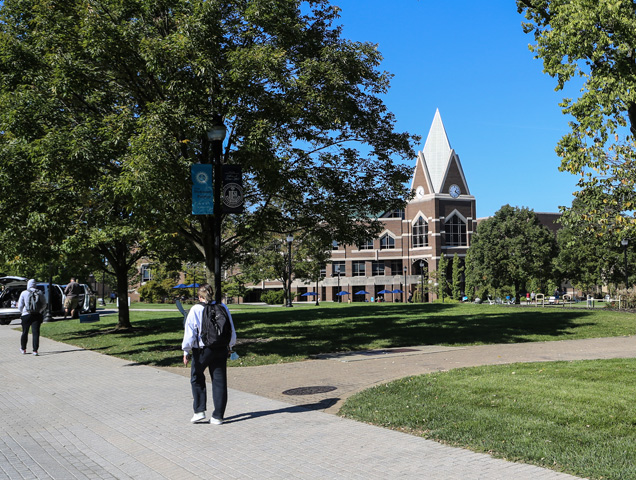 The Loyal Musketeer Scholarship reduces the graduate tuition rate by 25 percent and is automatically applied to students within the 4+1 MBA program.
---
---
Internship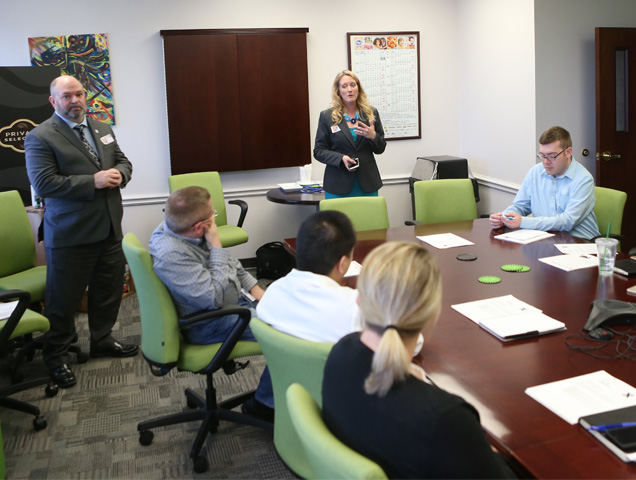 Each student in the 4+1 MBA program will be given assistance in finding an internship.
---
---
International Study Trip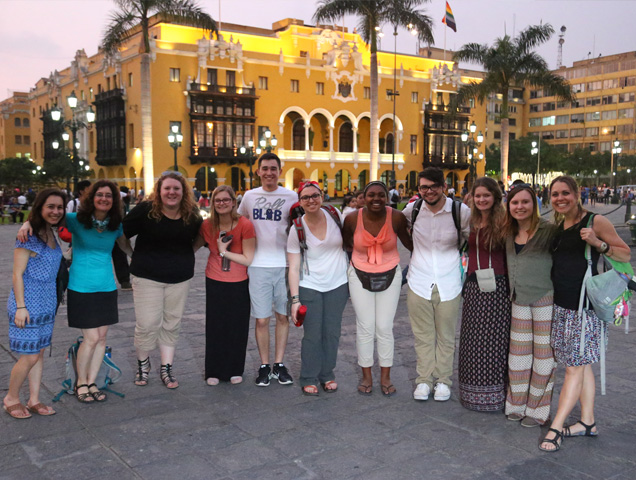 The program includes a 3-week experience studying international business, with travel scholarships available. The experience includes 5 days of pre-planning, a 10-day international trip and 5 days post-debrief experience.
---

X-ccelerated 4+1 MBA Program at Xavier University
The total number of credit hours required to complete the Xavier University MBA program varies from a minimum of 39 hours (all foundation skills waived with a nine-credit-hour concentration) to a maximum of 48 hours (all foundation skills and a 12-credit-hour concentration in Finance). Students can choose the schedule that works best for them, like the school's most flexible option - classes in the evenings.
Xavier University's Williams College of Business is accredited by the AACSB. AACSB-accredited schools offer students a relevant and challenging curriculum, the highest quality faculty and career opportunities that are not found at other business schools.
Xavier University is a private university located in Cincinnati, Ohio, providing a liberal arts education in the Jesuit Catholic tradition. Founded in 1831, the University is the sixth-oldest Catholic university in the nation. It has been ranked among the top 10 master's-level universities in the Midwest by U.S. News & World Report for the past two decades. The Princeton Review names it one of the "Best 385 Colleges in America."
Additional Resources