Master of Business Administration (MBA) Programs
Master of Business Administration (MBA) Programs
Xavier's multiple Master of Business Administration (MBA) programs are ranked among the top MBA programs in Cincinnati and top MBA programs in Ohio. MBA programs are offered online or in-person at our campus in Cincinnati, Ohio.
No GMAT or GRE required to apply
MBA programs at Xavier University no longer require the GMAT or GRE test scores of applicants.
All For One
Xavier is ranked #1 for its excellent academic reputation among top competitors in the region. Students get the most out of their education, from rigorous classroom studies to experiential learning in the real world.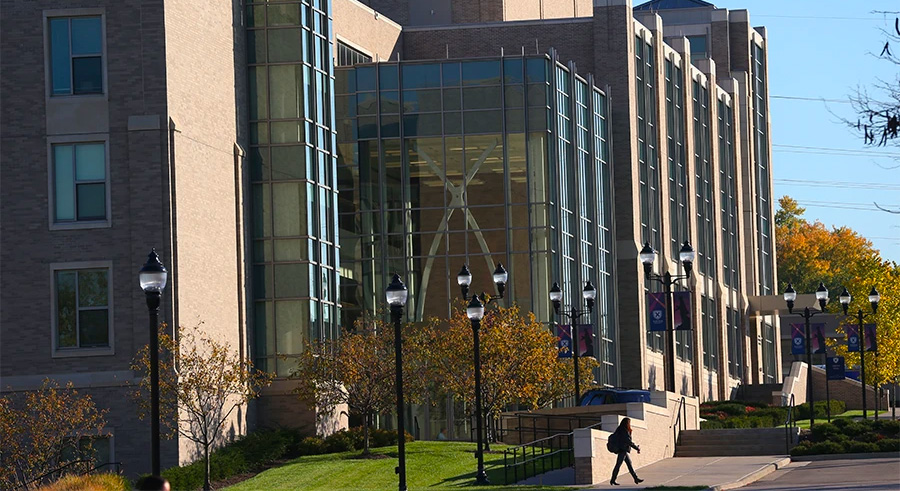 Xavier University's part-time MBA program ranked fourth in Ohio and among the nation's best in U.S. News and World Report's 2023 Best Graduate School Rankings. Released on Tuesday, the list ranked the Williams College of Business's part-time MBA 75th nationally.

Master of Business Administration (MBA) Programs at Xavier University
The total number of credit hours required to complete the Xavier University MBA program varies from a minimum of 39 hours (all foundation skills waived with a nine-credit-hour concentration) to a maximum of 48 hours (all foundation skills and a 12-credit-hour concentration in Finance). Students can choose the schedule that works best for them, like the school's most flexible option - classes in the evenings.
Xavier University's Williams College of Business is accredited by the AACSB. AACSB-accredited schools offer students a relevant and challenging curriculum, the highest quality faculty and career opportunities that are not found at other business schools.
Xavier University is a private university located in Cincinnati, Ohio, providing a liberal arts education in the Jesuit Catholic tradition. Founded in 1831, the University is the sixth-oldest Catholic university in the nation. It has been ranked among the top 10 master's-level universities in the Midwest by U.S. News & World Report for the past two decades. The Princeton Review names it one of the "Best 385 Colleges in America."
Get More Information