For Students: Core Classes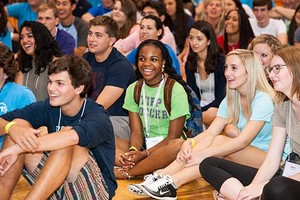 Xavier's Core engages all areas of Liberal Arts Catholic Jesuit education, encouraging Xavier women and men to become people of learning and reflection, integrity and achievement, in solidarity for and with others.
The Core includes:
First-Year Experience
Your First-Year Experience includes Manresa, First-Year Seminar, and GOA, the First-Year Journey Program. Learn more about your First Year or check out a list of current First-Year Seminar Course Options.
Ethics/Religion and Society
The Ethics/Religion and Society (E/RS) sequence of courses provides a basis for you to become intellectually, morally and spiritually educated individuals capable of critical reflection on ethical and religious questions of social significance. You'll be better prepared to make good decisions in complex situations. Learn more about E/RS.
Courses include:
Theology 111: Theological Foundations (Year 1)
Philosophy 100: Ethics as an Introduction to Philosophy (Year 1 or 2)
Literature and the Moral Imagination (Year 2 or 3)
E/RS Elective (Year 3 or 4)
Liberal Arts Perspectives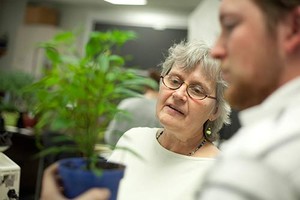 The Liberal Arts encompass the broad range of the human experience. A Liberal Arts education emphasizes knowledge and the ability to analyze knowledge meaningfully, to organize it and integrate it, and to break out into new areas. Liberal Arts Perspectives courses help lead you to practical, wise and sensitive action in the world.
Courses include:
Creative Perspectives - electives primarily offered in Art, Music, Theatre and Communication
Historical Perspectives - electives primarily offered in History and Classics
Mathematical Perspectives - electives primarily offered in Mathematics and Computer Science
Philosophical Perspectives - electives primarily offered in Philosophy
Scientific Perspectives - electives primarily offered in Biology, Physics, Psychology and Sociology
Theological Perspectives - electives primarily offered in Theology
Electives in Humanities, Natural Sciences and Social Sciences
Cultural Understanding
Cultural Understanding is the ability to think analytically about culture in its many forms. Cultural Understanding is essential for responsible participation in modern society, both locally and globally.
Courses include:
The Diversity Flag which examines the social, economic, political, psychological, and cultural experiences and positions of individuals and groups characterized by differing gender, race, sexual orientation, ethnicity, socioeconomic class, age, religion, and physical/mental abilities.
The Second Language requirement (201-level competency) immerses you in new cultures and languages, leading to greater cross-cultural competency, language proficiency, sensitivity, appreciation, and engagement.
Skills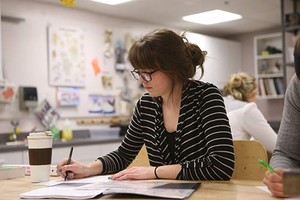 The skills of rhetoric and quantitative analysis are universal in their usefulness and importance. Many of Xavier's classes are designed to foster skill in these areas, and you will build on them in many courses throughout your college career.
Courses include:
English 101 (Composition) or 115 (Rhetoric)
Second Language
Flags
In the following five flagged courses, a flag constitutes a significant portion of a course in any discipline that is devoted to one of the five topics. Flagged courses are approved by the subcommittee devoted to each flag topic. No single course can be used to fulfill more than two flags. Flagged courses often double count for other courses in the core, for major requirements, and/or for minor requirements, and thus do not add to the total number of credit hours required in the Core Curriculum.
Oral Communication Flag
Writing Flag
Quantitative Reasoning Flag
Ethics/Religion and Society Flag (the E/RS elective)
Diversity Flag
Check out this list of some core courses broken down by category.
More detailed information available in the Core Guide.