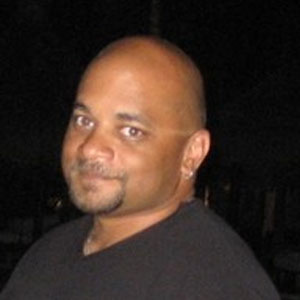 Kelly Phelps
Professor, Art Department
Kelly Eugene Phelps received his BFA from Ball State University in 1996. He earned his MFA degree in Ceramics and Sculpture from the University of Kentucky in 2000. There he studied with Bobby Scroggins, Jack Gron, Arturo Sandoval and Garry Bibbs. Immediately after grad school, Kelly along with his identical twin brother, Kyle, began to pursue careers in academia as members of the fine arts faculty at the University of Dayton where Kyle is now Full Professor of Art and head of the sculpture and ceramics areas.  

In 2003 Kelly became a member of the Xavier faculty and earned Full Professor in 2018. Kelly chaired the Department of Art from 2012-2019 and teaches courses in sculpture, ceramics, 3D design, drawing and junior seminar. In 2007 the Community Building Institute (CBI) at XU, the Cincinnati Police Department and the Evanston Community Council appointed Kelly lead art instructor at an urban community-based art center; The Flavor of Art Studio. During the Spring of 2010 and 2020 both Kelly and Kyle were awarded research sabbaticals to conduct research and produce a body of work about the modern plight of the blue-collar worker in the United States.

Kelly and Kyle's sculptures are created in a collaborative effort. Their work has been exhibited in over 200 juried, solo, invitational, regional, national and international exhibitions. Their most notable exhibition venues include: The Albany Institute of History and Art, Albany, NY; The Nicolaysen Museum in Casper, WY; Ross Art Museum, Ohio Wesleyan University, Delaware, OH; American Craft Council Fuller Craft Museum, Brockton, MA; Penland Gallery, Pewabic Clay Center Detroit MI; Touchstone Center for Craft, Farmington PA; Arrowmont School for Craft Art, Gatlinburg, TN; Penland School of Craft, Penland, NC; Alice F. and Harris K. Weston Art Gallery, Cincinnati, OH; California State Fine Art Gallery, Northridge University, Northridge, CA; Santiago de Compostela, Spain. San Angelo Museum of Art. The twins work has also been featured in the Ohio Governor's Mansion, Columbus OH.  

Kelly and Kyle share over 200  publications. Their most notable include: Sculpture Magazine, Ceramics Monthly, American Craft Magazine, The Chronicle of Higher Education, The Jazz Press, USA TODAY, The Ottawa Citizen, Radar Magazine, The Cincinnati Enquirer, Indianapolis Star, The Detroit Mirror, Dayton Daily News, Lexington Herald, Louisville Defender, Leo Arts and Entertainment Magazine, Louisville Eccentric Observer to name a few.

The brothers Phelps have completed over 200 commissions that include many permanent, private, public and corporate collections including: the NAACP National Headquarters, Brown-Forman Company, Priddy, Isenburg, Miller and Mead Law Offices. Private collections of actor Morgan Freeman, director Michael Moore, and musician Bootsy Collins. The twins' work is in collections of the Racine, Ashville, Canton, San Angelo museums of art. The most notable public commission includes a life-size bronze statue of the 1960's jazz great, Eric Dolphy, on permanent display on the campus of Le Moyne College in Syracuse, NY.

Professor Phelps' professional development includes membership and attendance to many national educational organizations/conferences. He is an active member and presenter at the National Conference on Race and Ethnicity in American Higher Education (NCORE) as well as the National Conference on Education for the Ceramic Arts (NCECA). Kelly and Kyle have conducted over 70 workshops/presentations at the local, regional, national, and international level. Some of the most notable include: The Baltimore Clayworks, Baltimore, MD; Penland School of Crafts, Penland, NC; NCORE held in San Diego, CA , Orlando, FL, San Francisco, CA, Chicago, IL; Panelist, From Academia to Community and Back: The Baltimore Clayworks Educational Circle at NCECA held in Philadelphia, PA. as well as was a demonstrating artist for NCECA.

Kelly and his wife, Andrea, and daughter Mia reside in the Centerville, OH. Phelps maintains a studio with his twin brother (Kyle) in Centerville, OH.
Expertise
Sculpture, Ceramics, 3D Design, Drawing, Junior Seminar and Community Arts
First Year at Xavier
2003
Degrees
M.F.A., Sculpture and Ceramics (University of Kentucky)
B.F.A., (Ball State University)