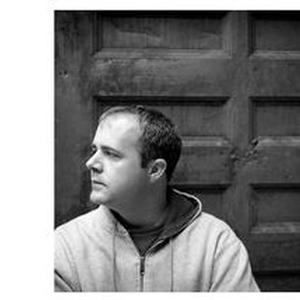 Chris Hoeting
Adjunct Faculty, Art Department
Christopher Hoeting is a visual artist, educator, and curator based in the Cincinnati area (2007). Hoeting holds a BFA in Painting and Sculpture from The University of Dayton (2002) and an MFA in Painting from The Department of Art at The University of Maryland where he received the prestigious David C. Driskell Award for Excellence in the Fine Arts. As a Driskell recipient, Hoeting was awarded a Lecture Position (2004-2006) in The Department of Art at The University of Maryland. While in the Washington, DC area Hoeting was an instructor in the foundations and advanced areas at The Department of Art at The University of Maryland, Anne Arundel Community College and Montgomery College.
Group and Solo Exhibitions included: Cubical Ten Gallery (Baltimore, MD), Flashpoint Gallery (Washington, DC), Arlington Art Center (Arlington, VA), The Arts Hall Regional Center (Beltsville MD), Art Chicago (Chicago, IL), Art @ 8 (Detroit, MI), Muse Gallery (Philadelphia, PA), Jasper Arts Center (Jasper, IN), and GENERATOR projects in Dundee, Scotland. After relocating to Cincinnati, Hoeting's work, a fusion between painting and lens-based art, has been featured in most leading galleries including exhibitions curated by Alice Grey Stites at The 21C Museum/Hotel (Cincinnati, OH), l, and The Alice F. and Harris K. Weston Art Gallery, curated by Dennis Harrington (Cincinnati, OH), Selected Solo Exhibitions include: The Emery, Harvest Gallery, 1305 Gallery, Symbiotic Gallery, Synthetica Gallery (Cincinnati, OH), and his Curated Exhibitions include artists: Illka Halso, Brandon Morse, Mike Disfarmer, Billy Colbert, Michael Platt, TODT Artist Collective, Susan Byrnes, J. Daniel Graham, Cedric Cox, Michael Wilson, Margo Gottoff, Letitia Quesenberry, and Ledelle Moe, among others.
Hoeting has been an adjunct professor exploring transdisciplinary approaches in the foundations area at Xavier University (2010-Current), The University of Dayton (2006-2014), and has developed special programs in and around the City of Cincinnati that merge art and social practice with businesses, not for profits, galleries, and social service agencies in interdisciplinary collaborations. Hoeting is also affiliated with The Taft Museum of Art (2006-present) as an exhibition contractor working on special exhibits that include Hiram Powers, Photographic Wonders: Daguerreotypes from the Nelson Adkins Museum, The David C. Driskell Collection and group shows that include the works of Degas, Cezanne, Renoir, Monet, Manet, van Gogh, Rousseau, Botticelli, Guercino, Poussin, Claude, Canaletto, Homer, Eakins, Hassam, Sargent, Prendergast, Marin, and Hopper.
Expertise
Sculpture, Painting, Foundations
First Year at Xavier
2010
Links
Degrees
Mechanical Engineering (Cincinnati State Technical and Community College)
M.F.A., (University of Maryland)
B.F.A., Painting and Drawing (University of Dayton)