Facilities
Occupational Therapy Hub 360
Occupational Therapy: Clinic lab, Activities of Daily Living lab, and Technology lab.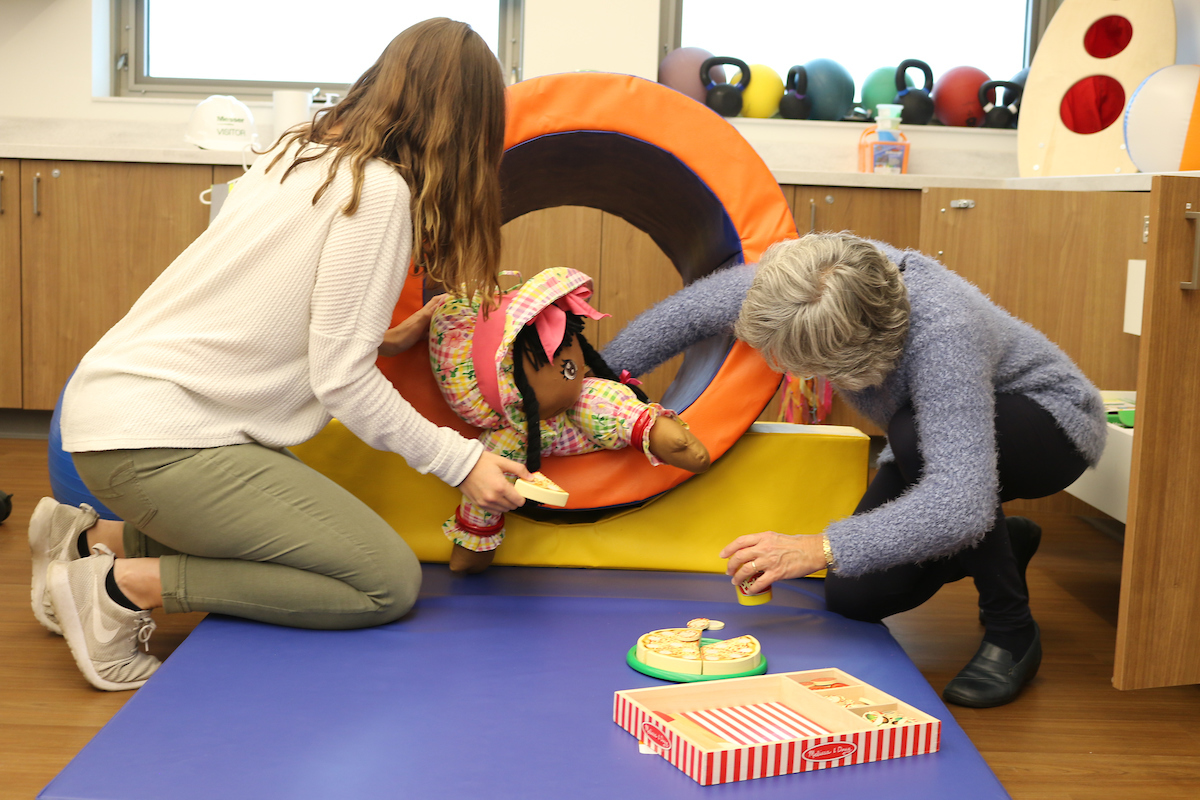 OTD student and faculty working together during a pediatric lab.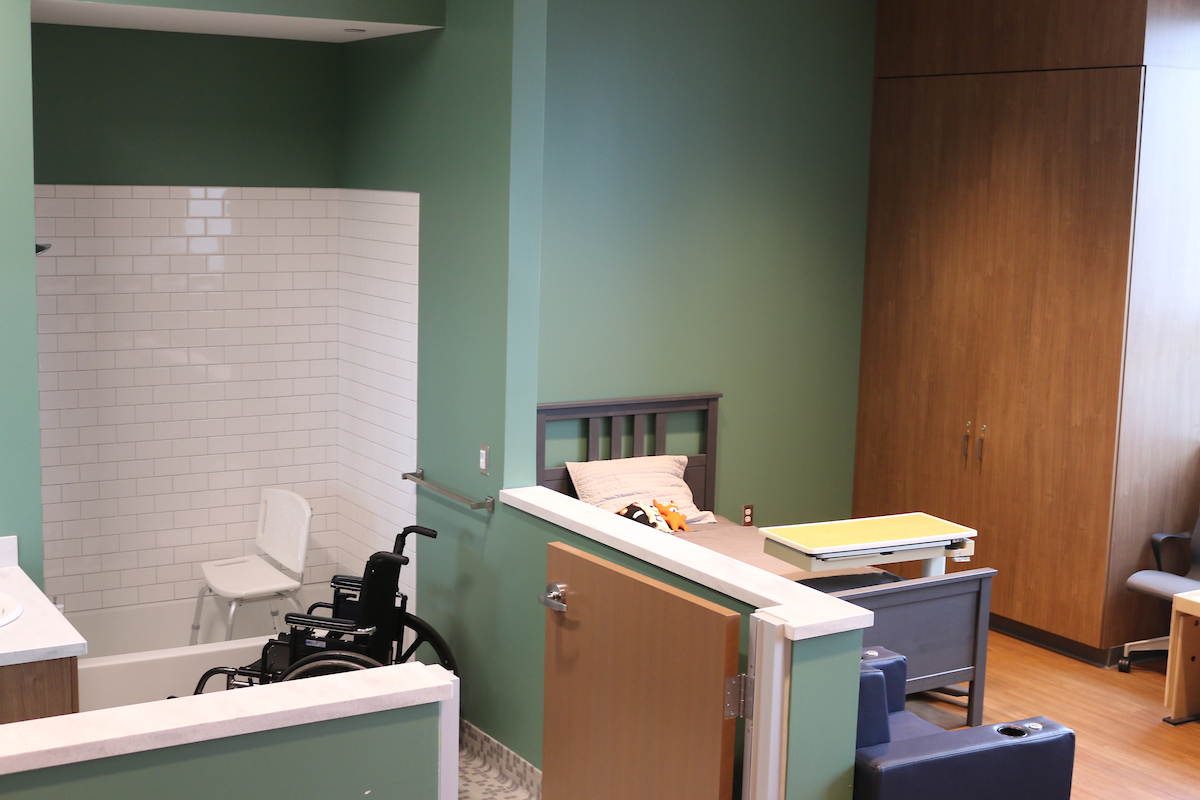 Bedroom and fully-accessible bathroom, located within the Activities of Daily Living lab, for occupational therapy students to practice self-care re-training in natural environments.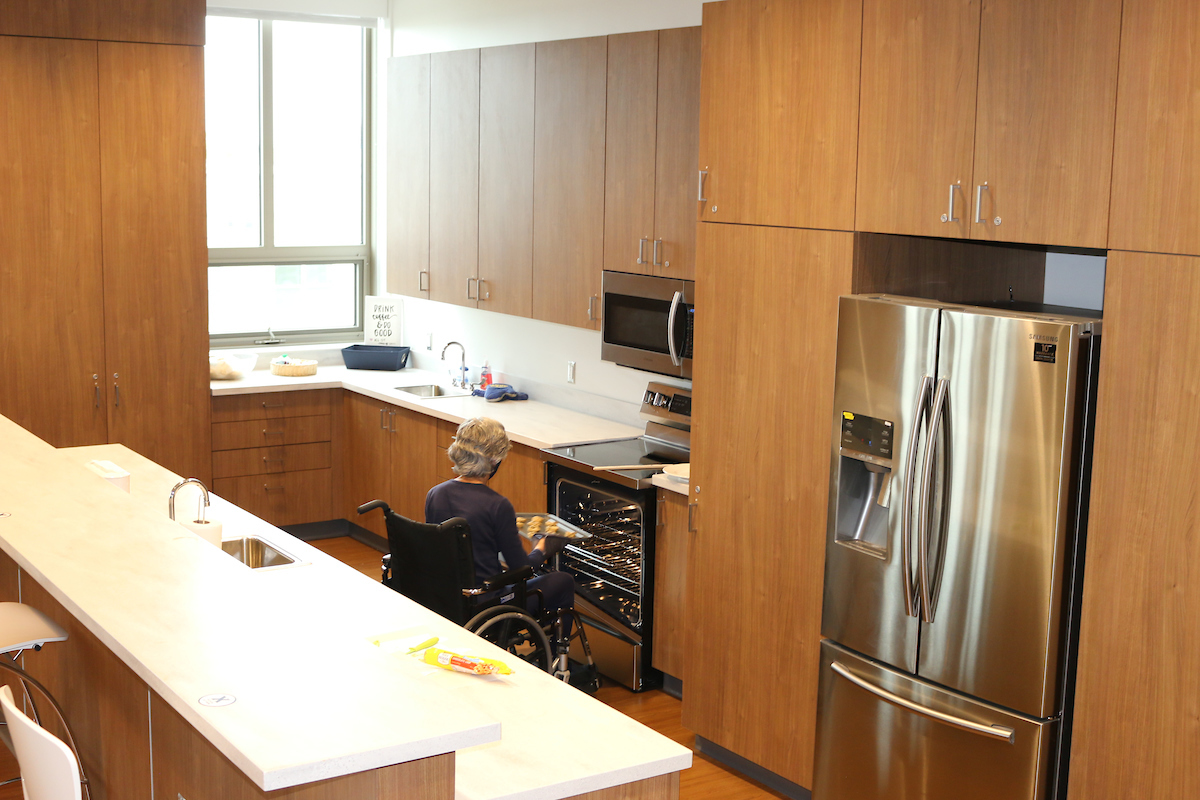 Handicap accessible kitchen, located with the Activities of Daily Living lab, for students to hone their skills when working in home-care settings.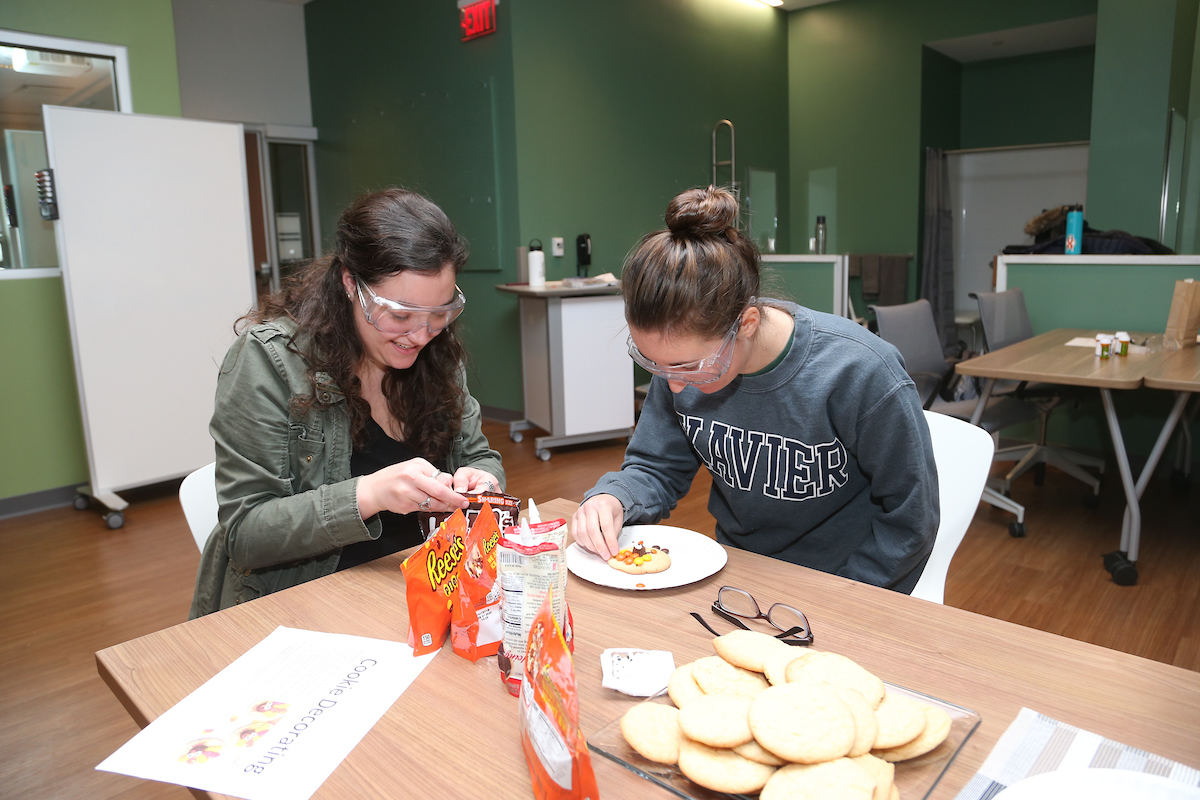 Occupational therapy students completing occupational analysis for making cookies.
OTD students practicing stretching techniques for group educational experience on stress management.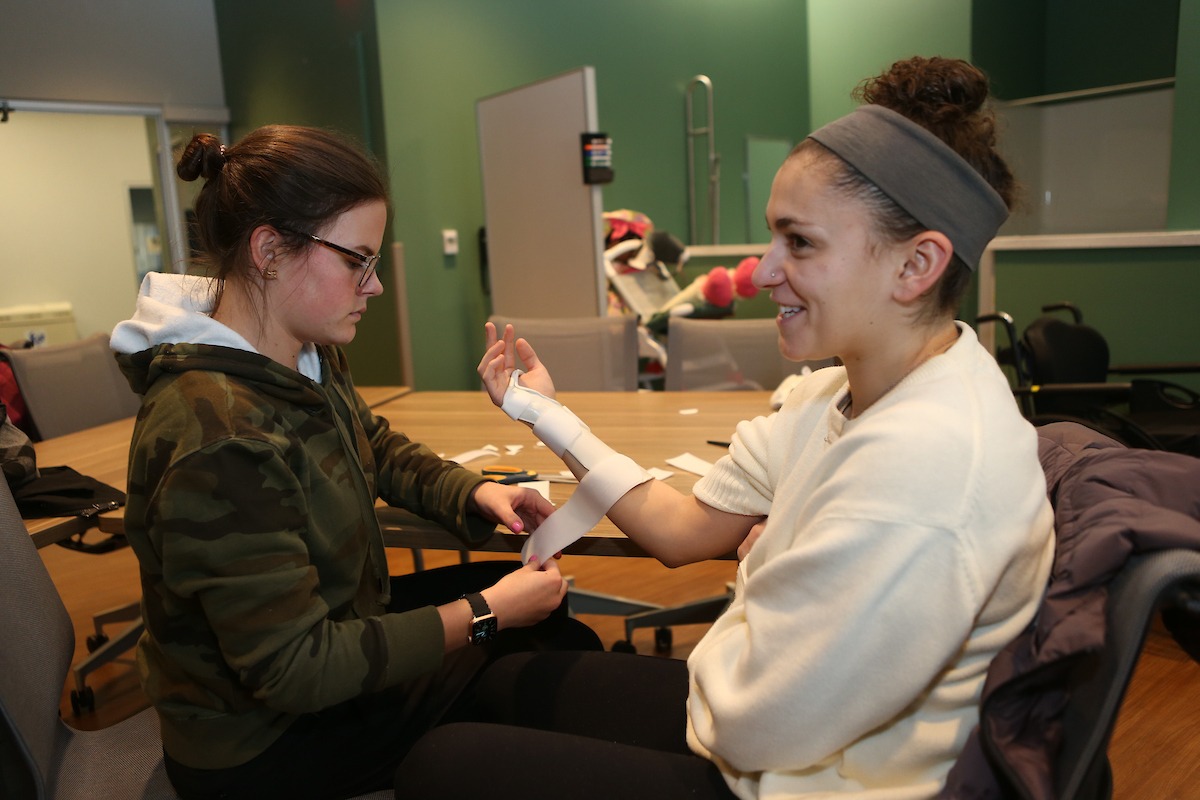 Occupational therapy students practicing their splinting techniques.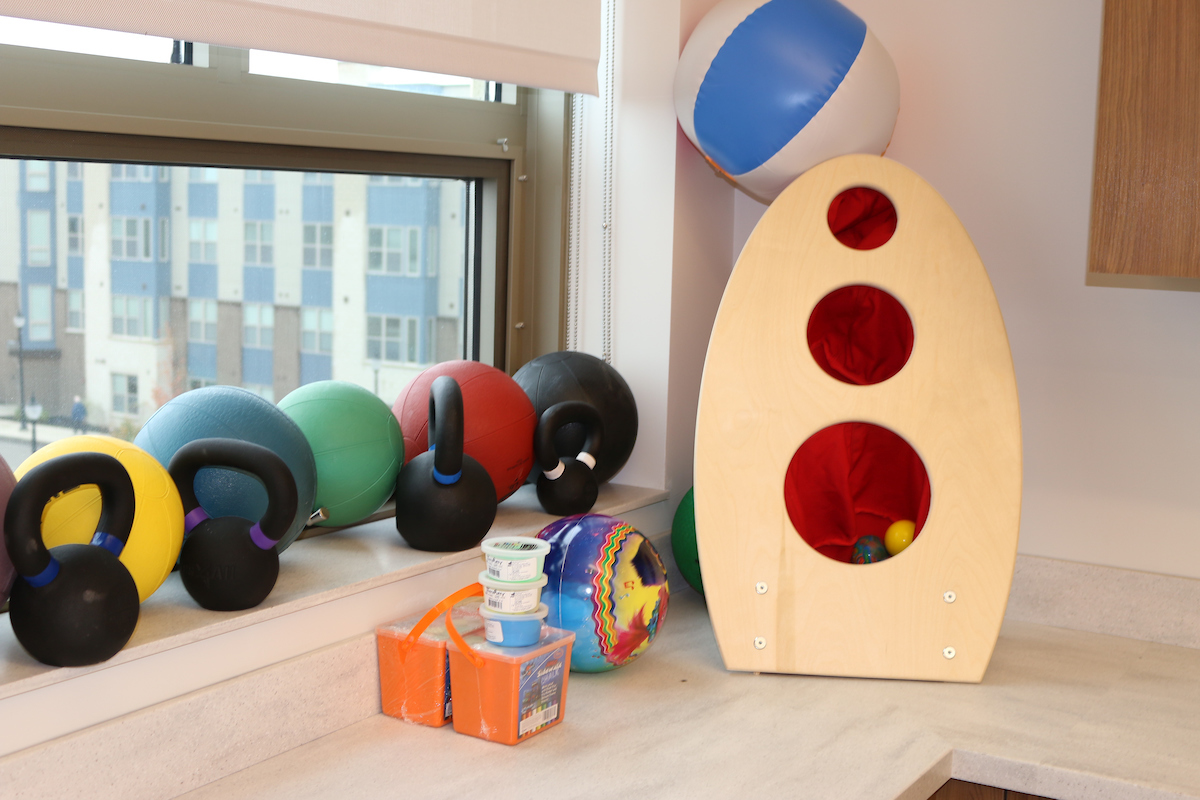 Equipment used in therapy sessions as OTD students practice interventions to increase strength or coordination.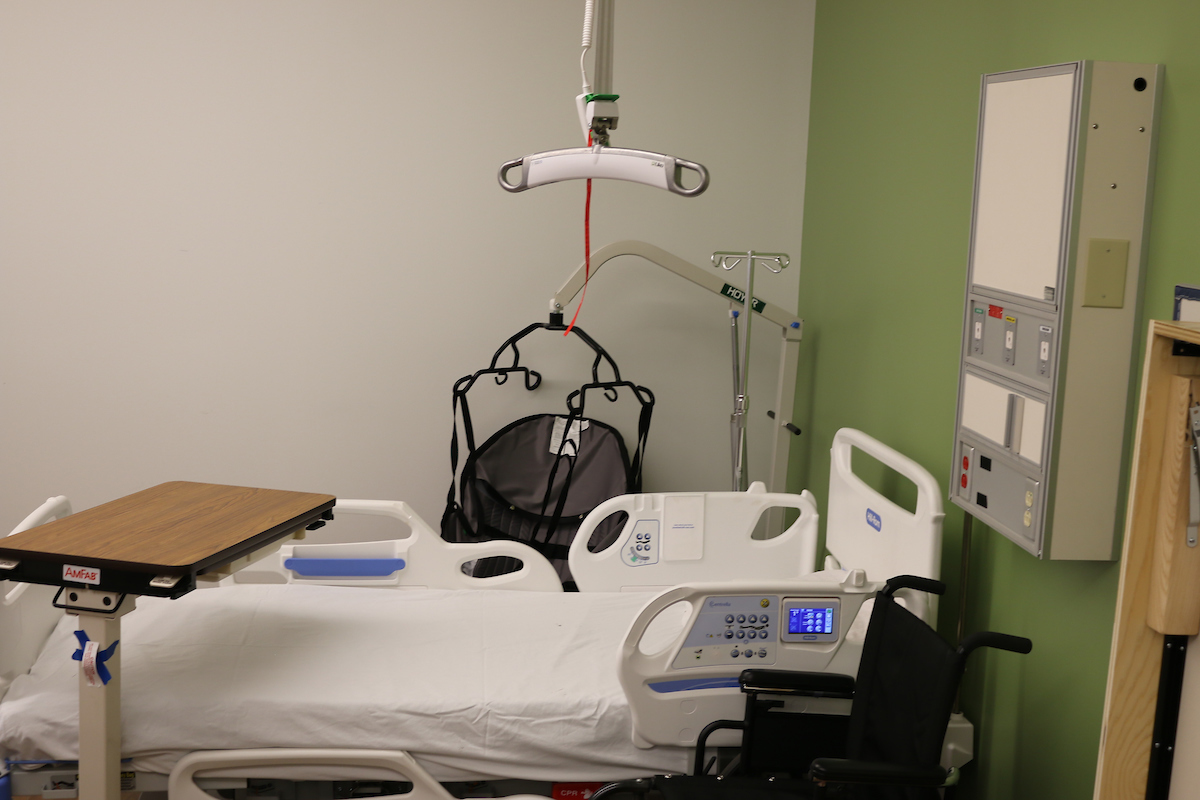 Hospital bed with (Hoyer and ceiling mounted patient lift options pictured), practicing for acute care or home health settings.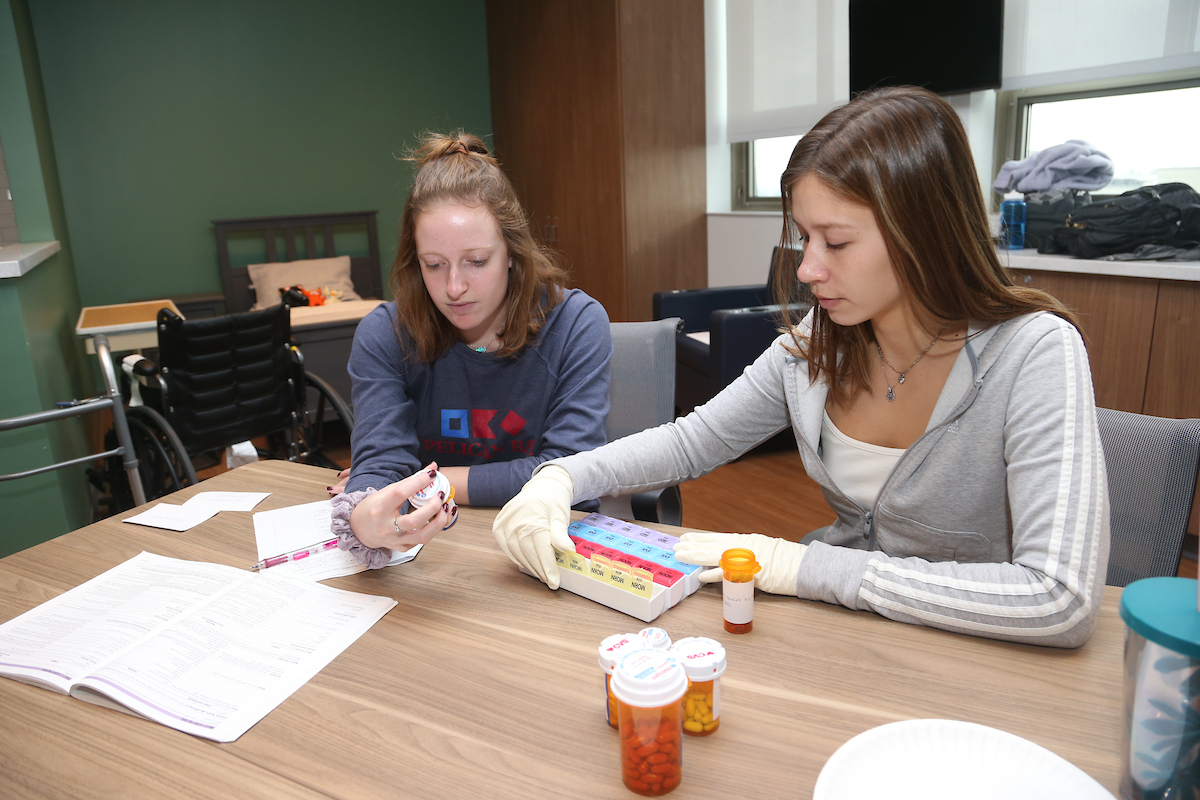 Teaching medication management.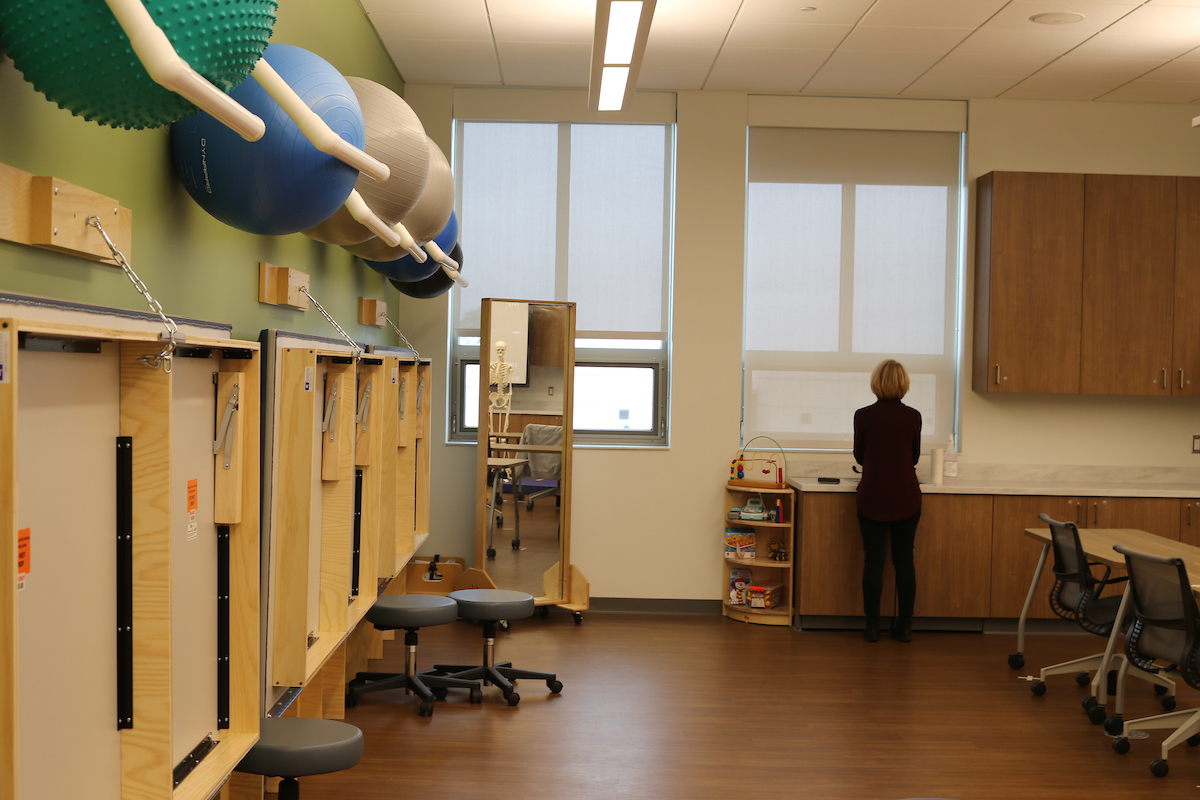 Clinic lab space. Mat tables against the wall (as shown) or down when used for therapeutic exercises. Therapy balls (stored against the wall) used for mobility and balance in sitting.