Occupational Therapy Doctorate (OTD)
---
Graduate
Program Details
Students in Xavier's occupational therapy doctorate (OTD) program graduate with an entry-level doctorate degree, ready to make a difference in the lives of others. OTD students gain skills that last a lifetime. Grounded in ethics, students become practitioners, leaders, advocates and scholars. Cincinnati is perfect for hands-on practice through access to hospitals, rehabilitation sites, educational settings, mental health facilities, skilled nursing homes, and community-based settings.
ABOUT OCCUPATIONAL THERAPY
Occupational therapists are members of a health care team who care for people, groups, and populations. Occupational therapists help their clients achieve what they need most: the ability to participate in their own lives and communities. 
ADMISSION TO THE OCCUPATIONAL THERAPY DOCTORATE PROGRAM
The Entry-level Occupational Therapy Doctorate Degree Admission Requirements describe the application materials. The proposed application process for initial acceptance into the OTD program includes but is not limited to the following: completion of a minimum of a bachelor's degree with an earned cumulative GPA of 3.2 on a 4.0 scale preferred; completion of all pre-requisite course requirements; meeting competitive GRE score criteria (waived for Fall 2024 start); and submitting an application that is accompanied by documentation of two separate volunteer experiences and three letters of recommendation.
Rolling admission for Fall 2024 is underway until slots are filled. Offers of acceptance will be determined by the following: 1). Applications will be reviewed and accepted as criteria are met; 2). Candidates meeting criteria will be offered acceptance until cap is reached; 3). Remaining applicants who meet criteria will be wait-listed and offered acceptance as slots are available until admissions close.
Submit application via OTCAS, the common online occupational therapy application system.
For students entering Xavier University as freshman, there is the potential for a Direct Admit Pathway. Slots will be held for incoming Xavier University freshman students and rising sophomores who meet and continue to meet OTD Admission criteria upon application to the OTD Program.
A diverse applicant pool is encouraged to apply. Student Groups & Organizations offer encouragement, motivation, and camaraderie for all. Once admitted, off-campus housing can be found in multiple locations near campus.
Occupational Therapy Doctorate Program Information Sessions
Attend a faculty-hosted Information Session to find out more details about the program.
Check back later when more sessions become available.
Curriculum
Fall
501 Functional Neuroscience............ 3cr.
502 Occupational Sciences............ 3cr.
505 Occupational Therapy Professional Standards/Ethical Practice............ 3cr.
508 Occupational Therapy Theory............ 3cr.
510 Therapeutic Skills............ 3cr.
512 Therapeutic Skills Lab............ 1cr.
Spring
520 Occupational Therapy Measurement and Assessment............ 3cr.
522 Occupational Therapy Quantitative Research Methods............ 3cr.
524 Occupational Justice............ 3cr.
526 Occupational Therapy Process Behavioral Health............ 3cr.
528 Behavioral Health Lab............ 1cr.
531 Occupation-Based Movement Analysis............ 1cr.
532 Focused Topic Occupational Therapy Evidence-based Practice............ 1cr.
534 Capstone Overview............ 1cr.
Fall
600 Occupational Therapy Process Pediatrics............ 3cr.
602 Pediatrics Lab............ 1cr.
604 Capstone Development I............ 3cr.
606 Occupational Therapy Qualitative Research Methods............ 3cr.
608 Environmental Analysis............ 3cr.
610 Focused Topic School-based Practice............ 1cr.
530 Focused Topic Grant Writing............ 1cr.
614 Level I Fieldwork Pediatrics............ 1cr.
Spring
620 Occupational Therapy Process Adults............ 3cr.
622 Adults Lab............ 1cr.
624 Culture and Occupation............ 1cr.
626 Assistive Technology for Lifespan............ 3cr.
628 Assistive Technology Lab............ 1cr.
630 Occupational Therapy Management and Supervision............ 3cr.
633 Scholarship III: Scholarly Study............ 3cr.
634 Focused Topic Lab: Prosthetics, PAMs, Splinting............ 1cr.
Fall
700 Occupational Therapy Process Geriatrics............ 3cr.
701 Occupational Therapy Process Geriatrics Lab............ 1cr.
705 Capstone Project Development II............ 3cr.
706 Advanced Practice: Population Health & Community-Based Practice............ 3cr.
708 Occupational Therapy Leadership & Advocacy............ 3cr.
612 Focused Topic Academia............ 1cr.
712 Level I Fieldwork Adult/Geriatric............ 1cr.
714 Level I TIDE Fieldwork............ 1cr.
Spring
720 Level II Fieldwork A............ 6cr.
722 Level II Fieldwork B............ 6cr.
Fall
800 Capstone Practicum............ 6cr.
802 Capstone Dissemination............ 3cr.
Sample Courses
OCTD 510 Therapeutic Skills (3)
Overview of intervention skills to include therapeutic use of self; teaching-learning process; standard and electronic documentation; safety standards and procedures (HIPAA/BBP, vitals); functional mobility (wheelchairs, transfers); assistive devices; and select strength and movement assessments.
OCTD 524 Occupational Justice (3)
Exploration of justice theories; diversity factors; contexts and culture; power structures associated with life participation for marginalized persons, groups, and populations. Includes national and international policies as well as human rights' advocacy. 
OCTD 600 Occupational Therapy Process: Pediatrics (3)
Implementation of occupational therapy process with pediatric populations using rehabilitative approach. Includes overview of common developmental, neurological, and orthopedic conditions served, evidence-based evaluation and interventions, and dynamics of hospital and community-based practice, including teaming and documentation.
OCTD 706 Advanced Practice: Population Health & Community-Based Practice (3)
Course content relates to evidence-based interventions and consultative services related to health and wellness occupational needs using community and population-based approaches. Interprofessional teaming, care coordination and transition services using local, state, regional, national, and international resources are also emphasized.
Outcomes
Occupational therapy is a rewarding and satisfying career that requires a high level of skill and expertise. The occupational therapy doctoral degree provides "opportunities for the occupational therapist to possess the necessary knowledge and skills as a direct care provider, consultant, educator, manager, leader, researcher, and advocate for the profession and the consumer (ACOTE Standards, 2018)." Future graduates of Xavier's OTD program will have many exciting and promising opportunities for a fulfilling career.
Have Questions?
Loading...
---
Fieldwork and Capstone Experiences for Occupational Therapy Students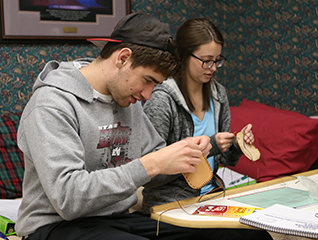 Cincinnati is the perfect classroom for hands-on practice through hospitals, rehabilitation sites, school settings, mental health facilities and skilled nursing homes. Additionally, long-lasting professional partnerships offer students opportunities to complete the Doctoral Capstone Project and Doctoral Capstone Experience in areas of leadership, advocacy, program and policy development, education or research.
---
---
Brand New Lab Facilities for Occupational Therapy Students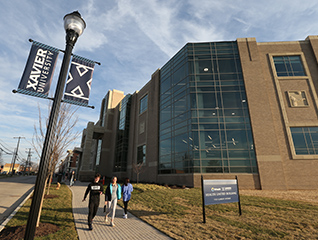 Our on-site, clinical, daily living, and technology labs allow for assessment, intervention and research using the latest tools and techniques. These three dedicated labs, along with new classrooms, are housed in the Health United Building. The building also houses student health and counseling services and a recreational center.
---
---
International Experience Opportunity for Occupational Therapy Students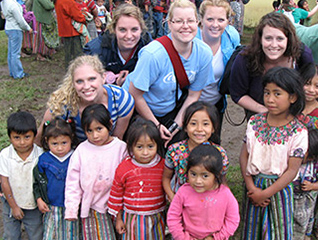 All students have the opportunity to complete an international Level I fieldwork experience, gaining skills to last a lifetime. As our world is ever inter-connected, inter-related, and inter-dependent, your worldview and skill set will expand exponentially.
---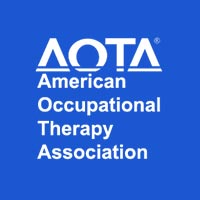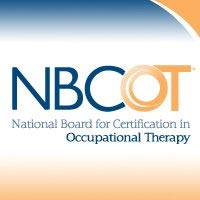 Occupational Therapy Doctorate (OTD) Program at Xavier University
Students in the Doctor of Occupational Therapy program become leaders in the effort to improve health-care outcomes by using occupation or meaningful activity to address physical, emotional or educational needs. Students graduate with an entry-level Occupational Therapy doctoral degree, ready to make a difference in the lives of others. Xavier University is now accepting students into the entry-level Doctor of Occupational Therapy program for fall 2024 enrollment.
Xavier University's College of Professional Sciences prepares undergraduate and graduate students intellectually, morally and spiritually for careers and professions of service. CPS challenges students to strive for academic excellence and life-long learning through promoting collaboration and community partnerships, and incorporating research, scholarship and innovation.
Xavier University is a private university located in Cincinnati, Ohio, providing a liberal arts education in the Jesuit Catholic tradition. Founded in 1831, the University is the sixth-oldest Catholic university in the nation. It has been ranked among the top 10 master's-level universities in the Midwest by U.S. News & World Report for the past two decades. The Princeton Review names it one of the "Best 385 Colleges in America."