Professional Notes

Jon-Michael Williams
Class of 2015
Jon-Michael Williams, MHSA '15 has accepted a new role with Atrium Health as the Assistant Vice President of Regional Partnerships.  This role works primarily with facilities under managed service agreements to build/cultivate the relationship between the respective facility and Atrium Health.
Pamela E. Zipperer-Davis
Class of 1989
Pamela E. Zipperer-Davis, MHA, FACHE, FACMPE has accepted the role of Chief Ambulatory Officer at the University of Mississippi Medical Center and Health System. Pamela will be responsibility for all outpatient services and University Physicians, which is a 750 physician medical practice. Pamela will continue to reside in Cincinnati with her husband and three children.
Melanie Kalisz
Class of 2011
Melanie is now the IT Project Manager at St. Mary's of Michigan/Ascension Health Information Services.
Jenny (Meyer) Graman
Class of 1988
Jenny was recently promoted to Manager Data Warehouse and Analytics for HealthSpan.
Anthony Houston
Class of 2000
Anthony Houston has been appointed to the position of executive vice president COO at St. Mary's Health Center, effective March 1. Houston goes to Jefferson City from SSM Health Care-St. Louis, where he served as corporate director of Operations Finance.
Houston has experience leading teams in various health-care settings, with leadership roles at both an academic medical center and community hospitals. As a consultant, he served on several performance improvement initiatives, including work for the new Mayo Clinic in Jacksonville Fla. At the University of Chicago Hospitals, he was responsible for multiple service lines including, cardiac, thoracic, and transplant services.
Jacqueline Lucas
Class of 2010
Jacqueline is now the Business Manager at Cincinnati Children's Hospital Medical Center.
Jennifer Mix
Class of 2008
Jennifer was recently named the Administrative Officer for Quality Management at Cleveland VA Medical Center.
Andrew Braisted
Class of 2007
Andrew has been promoted to Business Manager for the Cardiovascular Institute and Rehab Services at University Hospital. Andrew has been a part of the University team since 2006 where he started as an Administrative Resident.
Beth Hazlett
Class of 2011
Beth was named Business Manager of Inpatient Medicine at UC Health. Among other things, Beth is responsible for the financial management of the inpatient medicine units. Beth has also been charged with analyzing and improving patient throughput.
Paul Pugsley
Class of 2006
Paul was recently named Director of Oncology Services at Priority Consult, LLC.
Stan McBride, MHSA, FACHE
Class of 2008
Stan was recently named Business Director of Emergency and Critical Care Administration at Cincinnati Children's Hospital Medical Center.
William Chinn
Class of 2011
William was recently named Business Manager of Behavioral Medicine and Clinical Psychology at Cincinnati Children's Hospital Medical Center.
Cali Gregory
Class of 1993

Cali was recently named Manager of Performance Support and Central Staffing for Lakeland HealthCare.
Mark Carroll
Class of 1987
Mark is now a Senior Consultant for maxIT Healthcare in Saint Augustine, FL.
Jay Kreuzer
Class of 1979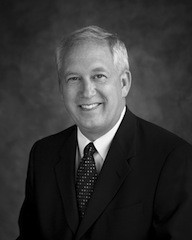 Jay was recently named as the new Regional Chief Executive Officer of the West Hawaii region. This includes Kona Community Hospital and Kohala Hospital. 
Joseph Ross

Class of 1978
Joseph Ross was named President and CEO of Meritus Health in Hagerstown, MD. 
Timothy Jarm
Class of 1984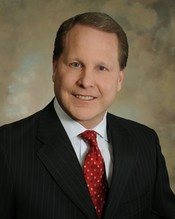 Timothy L. Jarm will join Alliant Management Services as executive vice president on March 1. He served as president and chief executive officer at Jewish Hospital Medical Center and senior vice president at Jewish Hospital and St. Mary's Healthcare System, Louisville, from 2004 to 2007.

At Alliant, Mr. Jarm will focus on Alliant's strategic growth and be responsible for the company's overall management. He also will work closely with hospital administrators and boards of directors to manage several of Alliant's 20 hospitals.
Bill Rich
Class of 2002
Bill was recently named Vice President of Ambulatory Services and Business Development at Community Mercy Health Partners (CMHP). He has been with CMHP since 2002.
Darryl Duncan
Class of 1989
Darryl was recently named president and chief executive officer of Monongalia Health System in West Virginia. 
Adam McCracken
Class of 2010
Adam was recently promoted to Lead Ambulatory Application Coordinator for Catholic Health Partners.
Darryl Duncan
Class of 1989
Darryl was named president and chief executive officer of Monongalia Health System. 
Tom Daskalakis, FACHE
Class of 1992
Tom was appointed as vice president and chief operating officer of UC Health West Chester Hospital. 
Robert Stevens
Class of 1987
Robert was recently named as the incoming board chair at St. Claire Regional Medical Center. He is the first lay person to serve as chair. 
Dan McCormick
Class of 1985
Dan was recently named Senior Vice President for Resurrection Medical Group. This physician group supports six Resurrection Hospitals in the Chicago area.
Charles Housley
Class of 1967
Charles E. Housley, FACHE is now the Director of the Undergraduate Program in Health Services Administration at Midway College in Midway, Kentucky. Before this assignment, he was President and Executive Director of Health Systems in Columbus, Ohio; Detroit, Michigan, and Lexington, Kentucky. He received the Xavier "Outstanding Preceptor Award" in 1985, presented the James F. Martin Commencement Address in 1987, and received the "Distinguished Alumni Award" in 1995. He has been the preceptor for 36 students in Health Care Administration, 17 of which are from the Xavier Program. He has funded a Scholarship at Xavier University for students in Health Care Administration.
Mike Slaper
Class of 2005
Mike was recently named the Business Manager of Neonatal Services at Nationwide Children's Hospital. He was previously the Assistant Director of Medical Education at Mount Carmel Health System.
Michael Maiberger
Class of 1982
Michael Maiberger, currently president and CEO of Upper Valley Medical Center (UVMC), will be promoted to Premier Health Partners corporate vice president of strategy and delivery system development. His new role will include responsibility for healthcare reform strategies, physician practices, delivery system development and service lines. Mr. Maiberger joined UVMC in 1992 after serving as vice president of patient services at McLeod Regional Medical Center in Florence, SC.
John Mendez
Class of 2006
John Mendez was recently promoted to Manager of Revenue Integrity for the Central Division of Mercy Health Partners. John is a member of the Leadership Team of Revenue Cycle, and oversees charge master strategy, charge capture and analysis functions for the Central Division.

John has been with Mercy Health Partners since 2007.
David Ferrell
Class of 1980
David was recently named Regional Administrator for Shriners Hospitals for Children® in Houston and Galveston, Texas. Prior to his appointment, David served as an executive consultant for University Hospital and UC Physicians, Inc.
Ryan Toerner
Class of 2008
Ryan is the Assistant Executive Director at Mallard Cove Senior Living in Sharonville, Ohio.
AJ Westfall
Class of 2008
AJ recently accepted a new position at the University of Toledo Medical Center. He is now the Director of Managed Care for the facility.
Calvin Wright
Class of 2009
Calvin currently serves as the Vice President of Supply Chain at Catholic Healthcare Partners (CHP) in Cincinnati. He was recently named to the Journal of Healthcare Contracting's "Ten People to Watch in Health Contracting" 2010 list.
Calvin was also quoted in the journal regarding the Catholic Contracting Group. The group was formed five years ago and has members from Catholic health systems across the U.S.
Russell Test
Class of 1978
Russell is currently the Chief Executive Officer of Shands Live Oak Regional Medical Center in Live Oak, FL. He received his FACHE status this past February.
Waleed Fadayel
Class of 1992
Waleed joined HCR-Manorcare at Heartland of Madeira in May 2010. Heartland of Madeira is a nursing facility dedicated to providing the best in rehabilitative services and nursing care.
Pamela Zipperer-Davis
Class of 1989
Pamela is currently serving as the Chief Executive Officer of Millennium Radiology, Inc in Cincinnati. She also owns ZD Management, Inc. an active health care consulting firm that serves hospitals, health systems, medical groups and individual physicians.
Brenda Ackley
Class of 1999
Brenda Ackley was recently hired by the Exigence Group as the Site Administrator for Western New York Immediate Care's Transit Road location.
For the full press release click here.
Jessica Cotter
Class of 2009
Jessica was recently was hired as the practice manager of the Evanston Pediatrics Medical Group office within the NorthShore University HealthSystem in Evanston, IL.
Charles Durant, Jr.
Class of 1978
Charles became the Vice President of Diagnostic and Therapeutic Services for the Seton Family of Hospitals in early 2010. He previously served as a site administrator at Seton Northwest Hospital.
Michael O'Connell
Class of 1997
Michael began working for Dialysis Centers of Dayton, LLC in 1998. He was appointed President and CEO in 2005
Michael Graham
Class of 2003
Michael is in his eighth year as Director at Priority Consult, LLC. Priority Consult is a healthcare software applications company based in Cincinnati, Ohio.
Jennifer Graman
Class of 1989
Jennifer recently accepted a full-time position as the Senior Data Analyst at HealthSpan in Cincinnati, Ohio.
Melissa Otting
Class of 2008
Melissa is currently serving as the Director of the Health Information Management Department at Cincinnati Children's Hospital Medical Center
Sr. Janet Jeffers
Class of 1981
Sr. Janet Jeffers recently relocated from New York City to work in the Diocese of Scranton in the Office of Catholic Social Services. She is the Executive Director of Catholic Social Services of Lackawanna County.
Maureen Kelly
Class of 1993
Maureen recently relocated to Nashville, Tennessee after working in California doing practice management for 13 years. She is now the Practice Administrator for WOMEN Obstetrics and Gynecology, PLC.
Thomas Pham
Class of 2006
Thomas is currently serving as a Senior Business Consultant for Attain Consulting Group in Washington, DC. He is the Lead for all Federal Healthcare and VA Projects.
Pamela Humes
Class of 1993
Pamela has been with the Health and Hospital Corporation of Marion County in Indianapolis for 11 years. In her work, she and her staff have been able to serve more than 100,000 underserved children that need healthcare services.
Peter Lewton
Class of 2010
Peter recently started work at the National Center for Organization Development which supports organizational development initiatives across the U.S. for VA Medical Centers. As a management analyst, Peter has the opportunity to support workgroup facilitation, research, and data analysis.
Richard Shrum
Class of 1986
Mr. Richard "Rick" L. Shrum was recently promoted to Executive Vice President of Diamond Healthcare Corporation. Rick will be responsible for the operational oversight of contact management services and consulting services for psychiatric, pulmonary and sleep lab hospital based services for the company.

Rick joined Diamond in 1991 and has more than twenty-five years experience in psychiatric and medical/surgical healthcare management. Rick is a former resident of Cambria County Pennsylvania. He earned a B.S., in Business Management from St. Francis College, Loretto, PA and holds a Master of Healthcare Administration and Master of Business Administration from Xavier University, Cincinnati, OH. Rick lives in Richmond, VA, is married to Ann Shrum and has four children.
James Pope
Class of 1984

Sister Diana Lynn Eckel, OSF, Congregational Minister of the Sisters of St. Francis of Sylvania, Ohio, and John J. Hall, MD, Chairperson of the Franciscan Services Corporation (FSC) Board of Trustees, have announced the appointment of James W. Pope, FACHE, as the new President and CEO of Franciscan Services Corporation. On August 23, 2010, Mr. Pope will succeed John W. O?Connell, FACHE, who held the position for twenty-six years and is retiring. Franciscan Services Corporation is the health and human services ministry of the Sisters.

A native Ohioan, Mr. Pope has more than thirty-two years experience in the healthcare field. Before joining FSC, he held the position of regional president for the Southwest Region of Summa Health System, one of the largest integrated delivery systems in Ohio. In 2007, he was instrumental in leading the merger of Summa Barberton Hospital with Wadsworth-Rittman Hospital, and became president of the consolidated facilities in 2008. Summa Health System, which operates 1,800 beds and has over 10,000 employees, includes six hospitals, four community health centers, and insurance company, an employee physician group and a foundation. Mr. Pope's extensive experience at the CEO level also encompassed leadership positions held at healthcare facilities throughout the Midwest including St. Vincent Frankfort Hospital in Indiana, Provena United Samaritans Medical Center in Illinois, Norton Spring View Hospital and Manor in Kentucky, and Orange County Hospital in Indiana.

Mr. Pope holds a Master of Science Degree in Hospital and Health Administration from Xavier University in Cincinnati, Ohio, and a Bachelor or Science Degree in Management/Health Care from Park College, Wright Patterson AFB, also in Ohio. He is a Fellow of the American College of Healthcare Executives (ACHE) and was recognized as their 1997 Young Healthcare Executive of the Year? for the southern Indiana region. Mr. Pope also serves on the Ohio Hospital Association?s Committee on Advocacy and Policy as well as on several local and regional community organizations.

As President of Franciscan Services Corporation, Mr. Pope will be responsible for the operation and growth of the Sisters health and human services ministry. The FSC System, with member organizations in Ohio, Texas and Kentucky, currently includes five hospitals, seven long-term care facilities, four assisted living facilities, independent senior housing, a counseling center, and a long-term shelter for victims of domestic violence. When informed of his appointment, Mr. Pope stated: "I am truly honored to have been chosen to lead Franciscan Services Corporation. My wife Mary and I look forward to becoming more deeply involved with such a values based organization."
Anthony Houston
Class of 2000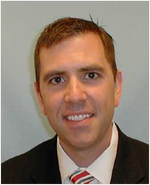 Anthony (MHSA '00) has recently joined SSM Health Care's Corporate Office in St. Louis as the new Corporate Director of Operations Finance. Previously, Anthony served as a Senior Director with Fitch Ratings Healthcare team in their Chicago office. Within his new role at SSM, Anthony will be responsible for directing corporate finance functions in the areas of reimbursement, revenue cycle, cost accounting, cost reporting, and various performance improvement projects. Further, Anthony serves on teams tasked with readying the organization for the multiple implications of health reform.
Based in St. Louis, SSM is sponsored by the Franciscan Sisters of Mary and owns, manages and is affiliated with hospitals and nursing homes in four states: Wisconsin, Illinois, Missouri and Oklahoma. SSM Health Care was the first Health Care Winner of the Malcolm Baldrige National Quality Award in 2002.
Leslie Barden

Class of 1986
Leslie Barden has been appointed senior vice president/executive officer of VHA Inc.'s Empire-Metro regional office in New York. For the complete press release click here.
Mark Hannahan
Class of 1979

Mark Hannahan was recently selected as Senior Vice President at CES Partners, LTD. Mark's most recent position was as Vice President of Interim Services at Compass Clinical Consulting in Cincinnati. 
Julia Tynan
Class of 1995
Julia Tynan was recently named Vice President of Hospital Services for Springfield Service Corporation. Julia will be responsible for the assessment and oversight management of all current LMS operations, strategic planning and sales strategy among other activities. She was previously at Deloitte as a consult for 12 years. 
Scott Wallace
Class of 1989
Scott Wallace has been appointed the Vice President of Strategic Development for Standard Register's Healthcare Unit. For more information please visit the Dayton Daily News website at http://www.daytondailynews.com/business/ud-grad-appointed-standard-register-vp-697618.html.
Daniel Wolterman
Class of 1982
Dan Wolterman was recently interviewed for the Journal of Healthcare Management. Mr. Wolterman is currently the President and Chief Executive Officer of Memorial Hermann Healthcare System in Houston, Texas. He was interview by Dr. Stephen O'Connor, FACHE and the interview can be found in the March/April 2010 Volume 55, Number 2 issue.
Brandon Klar

Class of 2004
Brandon Klar has been named Vice President, Planning and Network Development for CharterCare Health Partners. He has been with St. Joseph Health Services of Rhode Island since 2004, most recently as Administrative Director of Planning and Business Development.
Brian Cordasco
Class of 2008
Brian has accepted the a position as the Director of Operations for Our Lady of the Lake Regional Medical Center's Physician Group. Previously, Brian served as the Business Manager for the hospital.
Bill Rich
Class of 2002
Bill Rich was recently promoted to Director of Operational Transformation for Community Mercy Health Partners. According to the COO Gene Basset, Bill will work with four major services lines emergency services, cancer, cardiology and OR as well as two products (outpatient radiology and outpatient lab). He will not oversee daily operations of those services, but has oversight of budget and will help establish quality indicators, assist with patient recovery, and identify marketing opportunities and other areas that need attention.
Jennifer Pearson
Class of 2006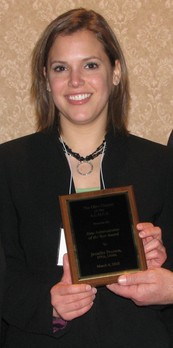 Jennifer Pearson, Administrator of Mercy McAuley Center, received the New Administrator Award at the Ohio Chapter of the American College of Health Care Administrators annual meeting. Jennifer was nominated by her colleagues within the CMHP Senior Health and Housing Division. Here is a sample of what was written in their recommendation letters about Jennifer:
I am inspired by her drive to do what is right for our residents and her enthusiasm towards creating better care and services for our customers.

She has proven herself to her facility management team. She kept focused and did the things necessary to gain the confidence of her team.

She exemplifies a mission and values driven leader who is aware of all components
of a facility and someone who makes an impact by making differences in the community."
Jennifer has been with Mercy since 2006. After completing her residency, she became the Director of Support and Nutrition Services at Mercy Siena Retirement Community. In November 2007 she moved to Mercy McAuley Center to take on the role of Administrator.
Thomas Mitchell
Class of 2009
TJ is now a Senior Analyst at VHA in Dayton, Ohio.
Sarah Ball (Dudley)
Class of 2007
Sarah is now the Director of Ambulatory Services at the Children's Hospital of Pittsburgh.
Kyle DeFur
Class of 1987
The Board of Directors of the Indiana Youth Institute has elected Kyle DeFur as a new board member. DeFur received a bachelor's degree in 1985 from AU and earned master's degrees in business administration and health administration from Xavier University in Cincinnati, Ohio.
Since 2007, DeFur has been president of St. Vincent Indianapolis Hospital. Prior to joining St. Vincent, DeFur worked 13 years for Saint John's Health System in Anderson, including the last four as president.
DeFur and his wife, Dana, have two children and live in Pendleton.
Nick Newsad
Class of 2007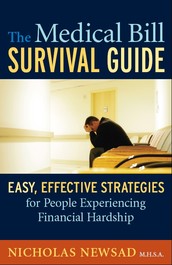 Nick Newsad is a Senior Business Analyst at Health Inventures in Broomfield, Colorado. He recently published a book entitled The Medical Bill Survival Guide: Easy, Effective Strategies for People Experiencing Financial Hardship.
The book will be released in September of this year. For a review by the Healthcare Financial Management Association.
Sr. Mary Jean Ryan
Class of 1974
Sister Mary Jean Ryan, Franciscan Sister of Mary, had been President/CEO of SSM Health Care since the system's founding in 1986. In a new role which started August 1, 2009, she became Chair/CEO of SSMHC, one of the largest Catholic health-care systems in the United States with 23,000 employees (including 6,600 nurses) and 5,400 affiliated physicians in four states. She will chair the SSM Board of Directors as well as SSM's other regional and divisional boards. The system's five senior vice presidents and President/COO report to her.
During her 23-year tenure, Sister Mary Jean has emphasized three key themes: preservation of the earth?s resources; valuing ethnic and gender diversity; and commitment to Continuous Quality Improvement (CQI). She is the author of ?On Becoming Exceptional: SSM Health Care's Journey to Baldrige and Beyond, released in March 2007, and co-author of CQI and the Renovation of an American Health Care System: A Culture Under Construction,released in 1997. She has been privileged to share SSM Health Care's Quality Journey through presentations to many national and international organizations.
Alan Bateman
Class of 1988

Alan Bateman is running for New Jersey's 4th Congressional District in 2010. For more information visit http://www.batemanforcongress.com
A resident of New Jersey for over twenty years, Bateman won election to the Holmdel Township Committee in 2005. He was appointed Deputy Mayor in 2007 and again in 2008. Bateman served as the Republican Municipal Chairman for three years prior to his election.
Bateman has over 20 years experience in hospital administration and business consulting. He holds a Masters Degree in Business and Healthcare Administration from Xavier University and a Bachelors Degree in Mathematics and Computer Science from the University of Cincinnati. He is married with three children.
Mark Brenzel
Class of 1982

Mark Brenzel will assume the role of Chief Executive Officer at Somerset?s Lake Cumberland Regional Hospital. He will begin working at LCRH on Feb. 22.
Mark has a very strong background in hospital operations, and will be a tremendous asset to Lake Cumberland Regional Hospital, said Don Moss, Chairman of LCRH's Board of Trustees.
He has demonstrated an ability to grow hospitals through sound strategic planning and quality improvement while enhancing relationships with patients and key constituents.
Brenzel replaces Jeff Seraphine, who was recently promoted to the position of Chief Operating Officer of the Delta Division of LifePoint Hospitals, of which LCRH is a part.
Jim Nathan
Class of 1976
Junior Achievement of Southwest Florida announced that they will induct Tom Uhler, a founding principal of Uhler and Vertich Financial Planners, and Jim Nathan, president of Lee Memorial Health System, into the 2010 Business Hall of Fame - Lee County at a dinner and awards ceremony on May 5 at the Hyatt Regency Coconut Point Resort and Spa in Estero.
The prestigious award recognizes prominent business leaders who are outstanding entrepreneurs and serve as role models for youth through their professional accomplishments and commitment to the community.
Nathan worked at Lee Memorial Hospital until 1997 when he left to provide leadership consulting and pursue interests in national healthcare reform, including testimony before the U.S. Senate. He returned to Lee Memorial Health System in 2000 and continues to serve as president.
John Fogarty
Class of 1985
John M. Fogarty has been named Executive Vice President and Chief Operating Officer of CharterCARE Health Partners, the corporate parent of Roger Williams Medical Center and St. Joseph Health Services of Rhode Island (SJHSRI).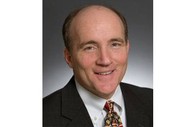 Fogarty will continue to serve as President and Chief Executive Officer of SJHSRI, the state's Catholic-sponsored health system that operates Our Lady of Fatima Hospital in North Providence and St. Joseph Hospital for Specialty Care in Providence. Fogarty has been a member of the St. Joseph management team since 1988, serving as its executive vice president from 2003 until his appointment as CEO in 2007.
During his tenure at SJHSRI, Fogarty has played a key role in the development and diversification of the St. Joseph Health system, including leading the development of specialty rehabilitation and psychiatric services, outpatient satellite services, and serving as chief operating officer for the entire organization, focusing on operational and quality improvement.
Brian Burnside
Class of 1997
Brian Burnside will be the next leader of Marshalltown Medical and Surgical Center as it was announced he will take over as president and CEO in early April.
The MMSC Board of Trustees made the announcement of Burnside's hiring Friday. Burnside, 36, is currently CEO of Wayne County Hospital in Corydon, which is located in southern Iowa near the Missouri border.
"I'm excited," Burnside said. "The hospital has a good foundation with a strong board and a strong medical staff."
Burnside replaces Rob Cooper, who retired from MMSC in November 2009.
Matthew Salanger
Class of 1982

Governor David A. Paterson has appointed Matthew J. Salanger, president and CEO of United Health Services, Inc., to the Binghamton University Council, effective December 7, 2009.
The council, which supervises certain University operations including making recommendations of candidates for president of the University to the State University of New York Board of Trustees, is comprised of 10 unpaid members nine appointed by the governor of New York and the tenth, a student, selected by his or her peers.
The council also reviews budget requests, makes regulations for student conduct, supervises student housing and safety, names buildings and grounds, and reviews plans for improvement of the faculty, staff and physical plant.
Salanger earned his bachelor's degree from the University at Albany and his master's degree in hospital and health administration from Xavier University in Ohio. He worked at Strong Memorial Hospital in Rochester, N.Y. and University Hospital Health Science Center at Syracuse before joining United Health Services Hospitals as an assistant vice president and hospital director in 1985. Salanger rose to associate vice president, vice president for operations and executive vice president/COO before being named president and CEO of United Health Services Hospitals in 1994. He retains that position in addition to his appointment as president and CEO of United Health Services, Inc. in 2007.

Salanger, who will serve until June 30, 2016, replaces Rayan Aguam, whose term on the council was completed.
Lynn Oswald
Class of 1985
Lynn Oswald, Senior Vice President of Fort Hamilton Hospital, has been appointed by the board of the Ohio Hospital Association to serve a three-year term as an alternative delegate to the American Hospital Association (AHA) Regional Policy Board (RPB).
Charles Barnett
Class of 1978
The Austin Chamber of Commerce named Charles Barnett, president and CEO of Seton Family of Hospitals, Austinite of the Year for 2009.
With an unwavering commitment to deliver quality health care services to Central Texas, Charles has helped make Austin a superior place to live and work, said Paul Bury, president of Bury + Partners and 2009 Austin Chamber Chair.

His experience and distinguished record of service to this community and the Austin Chamber make him a truly qualified recipient of this prestigious award.
During his time as a chair of the chamber in 2002 to 2003, Barnett helped launch Opportunity Austin, a Central Texas economic development strategy aimed at improving education and workforce outcomes.
A 40-year veteran of the health care industry, he was a key leader in establishing a partnership between Seton and The University of Texas Southwestern Medical Center at Dallas. The partnership will expand graduate medical education and research in Central Texas.
In his years of serving the Central Texas community, Charles has greatly contributed to the promotion of innovation and entrepreneurship in Central Texas and helped establish our leading position in the health care and life sciences industries,said James Huffines, chairman of PlainsCapital Bank for Central and Southwest Region and 2010 Austin Chamber chair-Elect.
Barnett will be honored at the Chamber's 132nd Annual Meeting on Feb. 9, 2010.
Andrew Weiss
Class of 2006
LT Weiss was just promoted to the Department Head for Patient Administration at the 252-bed National Naval Medical Center, overseeing Admissions and Dispositions, Inpatient and Outpatient Medical Records,Coding, Analysis, Military Disability, and Tumor Registry. He was also named the Junior Officer of the Year for the facility and later named the Admin Officer for President Obama's Medical Team at National Naval Medical Center (NNMC).

Andrew will remain at NNMC through March 2011.
Dale Kirby
Class of 1979
Dale A. Kirby has been named the new chair of the Board of Directors for the Hospital Council of Northern and Central California, it was announced today. In his new leadership role, Dale will lead the Board of Directors in helping its members to provide high quality health care and the improvement of the health status of the communities they serve.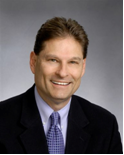 Kirby is the Chief Executive Officer of Colusa Regional Medical Center in Colusa, which operates a non-profit 48-bed acute care hospital, a skilled nursing facility, Home Health Agency and rural health clinics. His career spans nearly 30 years in executive leadership positions in hospitals and healthcare related companies.
Kirby is board certified in hospital management and holds Fellow status with the American College of Healthcare Executives. He has served on numerous healthcare and community service organization boards of directors, including currently serving on the Board of Trustees of the California Hospital Association, and a 1993-94 term on the Board of Governors of the Federation of American Healthcare Systems, Washington, DC.
The Hospital Council of Northern and Central California is a nonprofit hospital and health system trade association established in 1961, representing 190 hospitals in 50 of California's 58 counties from Kern County to the Oregon border. The Hospital Council's membership includes hospitals and health systems ranging from small, rural hospitals to large, urban medical centers, representing more than 38,000 licensed beds.
Beverly Luce
Class of 2004

Luce is currently living in San Antonio, Texas and works for the US Air Force as a Civil Service employee in Wilford Hall Medical Center at Lackland Air Force Base. Her official title is Health Care Integrator. She is also a consultant for the Maternal Child Care Squadron and is responsible for the prevention of disease and injury for the local population.
Luce recently served as a contributing author to the Department of Defense Tricare Management Activity 2009 Medical Management Guide Version 3.0. She was one of 12 Air Force nurses asked to contribute.
Anthony Armada
Class of 1987
Effective November 30, 2009, Armada accepted the role of President for Advocate Lutheran General Hospital and Advocate Lutheran General Children's Hospital located in Park Ridge, Illinois. Both are part of the Advocate Health Care System in Oakbrook, Illinois.
Armada also accepted the Chairman of the Board for the Institute for Diversity in Health Care Management position and will begin January 1, 2010. The Institute for Diversity in Health Care Management is part of the American Hospital Association in Chicago, Illinois.
Stephanie Gast
Class of 1996
Stephanie Gast, R.N., M.H.S.A. has accepted the newly created position in Ambulatory Services of Ambulatory Ventures Liaison with Mount Carmel. In her new role, Stephanie will be responsible for overall leadership and collaborative management of ambulatory programs and services offered directly or through joint ventures relationships. Currently these services include Riverview Surgical Center, Taylor Station Surgical Center, Trinity Health Home Care, Home Medical Equipment, Connection Joint Venture, Hospice and Palliative Care, Sleep Lab and the Big Run Urgent Care LLC.

Stephanie joined Mount Carmel in 1996 as a project coordinator after a fellowship through Xavier University which she did at Mount Carmel. She moved into outpatient services in 1998 where she oversaw several projects including hospital lab integration and Interim Director of Women's Health Centers. In 2000 she was promoted to Director of Ambulatory Services and was active in the development of a new imaging center and conversion of lab draw stations. Stephanie served as the Director of Ambulatory Surgery for Green Street Surgery Center until 2005 when she became the Director of Ambulatory Partnerships.
Steven Casper
Class of 2002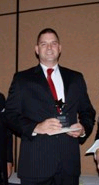 Steve Casper, Administrator of Continental Manor Nursing and Rehabilitation Center in Blanchester, was recently honored as Administrator of the Year. This prestigious award was presented by Deaconess Long Term Care (DLTC), a diversified healthcare corporation which owns and operates 23 long term care facilities in Ohio, Missouri and Kansas. Steve's leadership ensures that his care team continues to provide excellent care to the residents who are entrusted to them. He promotes the values of Deaconess Long Term Care?spiritual, excellent customer service, valued employees, continuous improvement, public accountability, respect, teamwork and financial strength, stated DLTC COO Ken Raupach.
Casper has been administrator at Continental Manor since 2005 and is active in the Army Reserves holding the rank of Captain with responsibilities including Headquarters and Headquarters Detachment Commander for the 307th Medical Group based in Columbus, Ohio. In 2007, he completed a 12-month tour of duty in Iraq. He is an active member of the Blanchester Chamber of Commerce and serves as vice president of its governing board. A graduate of Xavier University with a master's degree in health services administration, Casper also holds a bachelor's degree in business administration from Thomas More College and is a licensed practical nurse. Casper is also a licensed nursing home administrator. A resident of Milford, Casper lives with his wife Tammy, daughter Danielle and sons William and Phillip.
Barry Cesafsky
Class of 1980
Franciscan Sisters Honor Healthcare Executive
Chicago, IL, October 22 - The Franciscan Sisters of Chicago presented the inaugural Franciscan Service Award during their 16th Annual Ball this past weekend. Recipient of the first-ever award to one of their lay leaders was Barry R. Cesafsky, president and CEO of CES Partners, Ltd.


Cesafsky was honored for his service to the Sisters dating back to 1989. He first joined as a Member of the Board for two of their early senior communities. Soon after, Cesafsky became the first lay Board Member for the Franciscan Sisters of Chicago Service Corporation (FSCSC).
He brought to the Board years of experience in leadership, gained through his management positions in healthcare organizations and executive search firms. In 2001, Cesafsky founded CES Partners, a boutique executive healthcare search firm located in Chicago's Loop. The firm has grown to become one of the top healthcare recruiting firms in the nation.
In presenting the award, FSCSC Board Chair Sister Francis Clare Radke, OSF together with Superior General Sister Diane Marie Collins, OSF, cited Cesafsky's dedication and years of service in helping the Sisters to flourish.
"Barry has been a true partner with the Sisters and a dynamic witness to our ministry," Sister Francis Clare commented.
When accepting the award, Cesafsky said, "Some have referred to the Franciscan Sisters of Chicago as daughters of St Francis of Assisi. They truly are the embodiment of their foundness, Mother Mary Theresa Dudzik, and I am most fortunate to have been welcomed as an adopted son and brother of the Sisters."
"I share the continuing dedication and commitment to promoting the very special Ministries of the Franciscan Sisters of Chicago," Cesafsky added. "I am humbled and blessed by this award."
About Franciscan Sisters of Chicago:
The Franciscan Sisters of Chicago sponsor Franciscan Sisters of Chicago Service Corporation which, through Franciscan Communities, currently operates 17 senior living communities in Indiana, Kentucky, Texas, Ohio and Illinois. Franciscan Communities also provides home and community-based health services in Indiana and a shelter for women and their children who are survivors of domestic violence in Indiana. Offering independent and assisted living, skilled nursing and Alzheimer's care, Franciscan Communities has consistently been ranked as one of the top senior health and housing systems in the Nation.
Additional information about the Franciscan Sisters of Chicago can be found by visiting their web site at: www.chicagofranciscans.org/
About CES Partners:
CES Partners is a leading national boutique executive search firm that has been serving hospitals, health systems and the senior services industry since its founding in 2001. In the years since its inception, CES Partners has grown to become a recognized leader and has ranked among the top 25 largest retained search firms in healthcare for four consecutive years, as published by Modern Healthcare magazine. Despite its growth in annual volume, CES Partners sustains its boutique character by employing a highly personalized and professional approach with our clients, many who work with CES Partners time and time again.
Additional information about CES Partners can be found by visiting their web site at:
www.cespartners.net/
Contact:
Wiley N. Carr
CES Partners, Ltd.
312-987-4505 or 502- 550-9346
wcarr@cespartners.net

Brian Burnside
Class of 1997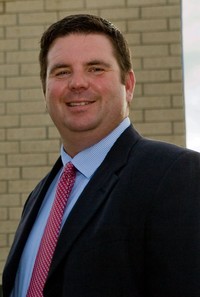 Brian D. Burnside, FACHE has been recognized by the Iowa Hospital Association (IHA) as the recipient of the 2009 Young Executive Achievement Award. Mr. Burnside has served as CEO of Wayne County Hospital in Corydon, Iowa since 2005. During this time, the facility has experienced a remarkable strategic and operational transformation under his leadership.
Established in 1984, IHA's Young Executive Achievement Award was created to recognize up-and-coming health care executives under the age of 40, who have made a significant contribution to health care in the state of Iowa. This award is presented each year to an Iowa hospital or health system CEO who has demonstrated notable achievement in administration of the organization, and who has contributed to the broader areas of health care and health policy.
Wayne County Hospital has experienced extraordinary success since Burnside?s arrival. A significant financial turnaround has led to the completion of a $7.2 million Renovation and Modernization of the entire facility. This project included the expansion of the Emergency Department, remodeling of Radiology and Laboratory Departments, and the expansion of the patient wing to include private patient rooms. Simultaneously, the organization successfully implemented an Electronic Medical Record system and other modern clinical technologies. Mr. Burnside has successfully recruited five new physicians to this rural community, including an Orthopedic Surgeon who has developed WCH's first Orthopedic and Sports Medicine Program. The organization's patient satisfaction scores have been measured in the 99th percentile nationwide.
Those who nominated Mr. Burnside for the award described him as passionate, principled, community-oriented, and highly respected. A senior health network executive said that every decision he makes is in the spirit of supporting the mission and values of the hospital. A fellow hospital CEO commented that he has a true passion for rural Iowa health care and a powerful vision for providing health care services to his local community. A community leader said he is amazed at all the accomplishments Mr. Burnside has achieved in the relatively short period he has been leading the hospital.
Mr. Burnside is a 1991 graduate of Festus Senior High School and a 1995 graduate of Westminster College in Fulton, Missouri. In 1997, he was awarded both a Masters Degree in Health Services Administration and a Masters Degree in Business Administration at Xavier University in Cincinnati, Ohio. He lives in Corydon, Iowa with his wife, Natalie, and their two boys Aidan and Preston. He is a Fellow in the American College of Healthcare Executives.

Kristen Fortner-Anderson
Class of 2005
Kristen Fortner-Anderson has been named Health System Specialist for Geriatrics and Extended Care Service at the Dayton Veteran Affairs (VA) Medical Center. Her new position will encompass management, strategic planning, project management, survey readiness and customer service in the Geriatrics and Extended Care arenas. This is a newly forming service at the Dayton VA.
Kristen Fortner-Anderson graduated in 2005 from Xavier University's Graduate Program in Health Services Administration. She began her career with the VA as an Administrative Resident and had held several positions since then within the VA. When asked about her career and future plans, Fortner-Anderson replied, "I have found much success in my career in healthcare administration within the Department of Veteran Affairs. The Geriatrics and Extended Care Service is newly forming as I come on-board, so there will be a lot of work to do! I am looking forward to the challenge that awaits me in my new career endeavor!"
Kevin Halter
Class of 1987
Kevin Halter has been named chief executive officer of Our Lady of Bellefonte Hospital in Ashland, Kentucky.
Halter joined OLBH's executive team in 2004 and previously served the hospital as vice president of Planning and Operations. Prior to joining OLBH, Halter served as chief operating officer with Bluefield Regional Medical Center in Bluefield, W.V. Halter earned his master's degree in hospital and health administration from Xavier University in Cincinnati, Ohio. He also earned a bachelor's degree from Bowling Green State University in Bowling Green, Ohio. He is a fellow of the American College of Healthcare Executives. "Kevin has done great things as the interim CEO and I look forward to continuing to work with him," Valinda Rutledge, BSHSI market leader for South Carolina and Kentucky, said. "He is a strong leader and a well-respected colleague."
For more information on OLBH, call the OLBH CareLine at (606) 833-CARE (2273) or visit the hospital's Web site at www.olbh.com.
Dean Lehmkuhler
Class of 1991
Dean is the President of Healthcare Business Advisors, LLC, in Indianapolis, IN.
"I have recently developed my independent consulting business serving the needs of Hospitals and Physicians interested in partnering to align their incentives to better serve their patients through a service line co-management agreement. In addition, I have offered my 15 years of experience with new business development and implementation of outpatient and ambulatory services (ASC's, Imaging Center's, ...)."
Mike Maiberger
Class of 1982
Effective Jan. 3, Michael J. Maiberger has assumed the position of UVMC President and Chief Executive Officer (CEO).
Mr. Maiberger joined the UVMC health system in the role of hospital administrator in 1992 and was promoted to Vice President/COO in 1994 and Executive Vice President/COO in 1998. He assumed the position of President/COO in November 2007.
"We welcome Mike to his new role at the helm of UVMC," said Douglas R. Murray, chairman of the UVMC Board of Directors. "Mike has played a key role in maintaining UVMC's success over the past 16 years. He has demonstrated strong leadership skills and impressive positive energy that will continue to keep UVMC moving in the right direction for our communities' health care future."
As president and CEO of UVMC, Mr. Maiberger will also assume a position on the Board of Trustees for Premier Health Partners (PHP), which UVMC joined in February 2008.
Thomas G. Breitenbach, CEO of PHP, said, "The Premier Management Committee looks forward to working with Mike in his new capacity as CEO. He has been in an important leadership position with UVMC through the years and has helped build their reputation as a strong organization and quality health care provider."
Originally from Tiffin, Ohio, Mr. Maiberger earned a bachelor's degree from The Ohio State University, Columbus, and a master's in health administration from Xavier University, Cincinnati. He came to UVMC after serving as vice president of patient services at McLeod Regional Medical Center in Florence, SC.
He is a Fellow of the American College of Healthcare Executives and serves on the Greater Dayton Area Hospital Association. He and his wife, Cindy, reside in Troy and have two sons who currently attend The Ohio State University.
Jeff Johnston
Class of 1995
Jeff has accepted the position of President and CEO of St. Edward's Health System in Ft. Smith, Arkansas. St. Edward's is part of the Sisters of Mercy Health System.