Health Services Administration Alumni - Officer Profiles
President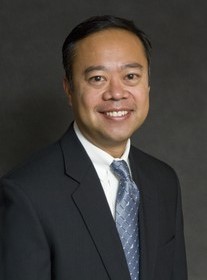 Florentino Buendia
Florentino (Flo) Buendia is a 1993 graduate of our program and received his undergraduate degree from Miami (Ohio) University. His residency took him home to Cleveland where he did his residency at Meridia Health System and worked in their PHO. He left for Cincinnati in 1995 to work on the health insurance side of Managed Care for WellPoint (Blue Cross Blue Shield Licensee for 14 states). He has held various positions within the company which includes several management positions overseeing areas such as provider auditing, professional reimbursement, provider pricing and project management. Currently he is managing a large scale implementation that has him working with providers throughout the country. He currently serves on Board of his parish in Cincinnati where he lives with his wife Chris (also a 1993 XUGPHSA alum), and their son, Kai, and daughter, Josie.
---
Vice President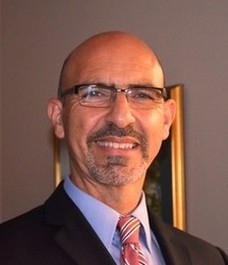 Waleed Fadayel
Waleed S. Fadayel is from the class of 1991 of our graduate program and received his Bachelor of Science from Xavier University and a Master of Science from the University of Dayton (UD). Waleed is a Licensed Nursing Home Administrator in Ohio and currently is the Administrator of Silverton Pointe Nursing and Rehabilitation in Cincinnati, Ohio. Waleed managed multiple facilities varying in size and location in the Cincinnati and Dayton areas. He specializes in managing facilities that need sound financial management, focus on customer service and staff development. Waleed lives with his wife Gina, a University of Dayton graduate and a senior scientist at Procter and Gamble, as well as two children, Samuel (UD '17) and Stephanie (UD '18). Waleed is an active member at his church community as Lector, communion distributor and member of the Assembly of Leaders. He is also a board member for the Franciscan Ministries in Cincinnati. Waleed's favorite past time is playing football (soccer) on a coed team with his children.
---
Treasurer

Hank Kerschen
Hank Kerschen earned his Master's Degree in Health Services Administration from Xavier University in 2008. His Administrative Residency was completed at TriHealth, Inc., in Cincinnati, Ohio, and now serves as the Assistant Vice President of Clinical Transformation at St. Elizabeth Physicians in Northern Kentucky.
The Clinical Transformation Division at St. Elizabeth is comprised of the Departments of Care Management; Value Based Performance; Service Excellence, Education and Culture; and Quality Transformation and Process Improvement.
With a proven track record of working collaboratively with physicians, administrators, and senior level executives Hank brings a unique combination of perspective and experience to the table when working to solve some of the most complex challenges facing health systems and employed physicians.
Hank lives in Cincinnati with his wife Jenny.
---
Secretary
Denise Corrou
---
Membership Chairperson
Rachel Wirth
Rachel R. Wirth, LNHA, MHSA is Executive Director at Mercy Health West Park, a Continuing Care Retirement Community in Cincinnati, OH. Rachel has been with Mercy Health, a Catholic healthcare ministry serving Ohio and Kentucky, for the past eleven years serving in various capacities across the post-acute spectrum. Rachel is a 2007 graduate of Xavier University's part-time MHSA program with a focus in long term care services. She graduated from the University of Dayton in 2001 with a Bachelor's Degree in Music Therapy and worked as a Board-Certified Music Therapist from 2001-2006. Rachel also serves on the board for Cincinnati Area Senior Services, a non-profit agency that serves and advocates for seniors living in the community. She lives in Blue Ash, OH with her husband David, an attorney, and children Lauren (7), Dominic (6), and Colin (4).
---
Member at Large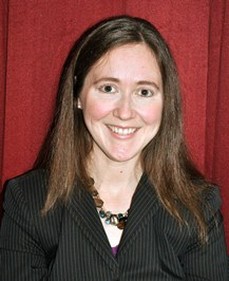 Julie Parr
Julie Parr is a 2005 graduate of our program and received her undergraduate degree in Chemistry from Miami (Ohio) University. Julie completed her Administrative Residency at Medisync, focusing on management of clinical quality programs. In 2006 she left Medisync to work for Wellpoint (Anthem Blue Cross Blue Shield Licensee for 14 states). Over the years she has held various positions at Wellpoint concentrating on Clinical Quality Program Development and Implementation, Provider Contracting and Reimbursement, Program Management, Strategic Planning, Performance Improvement, and System Migrations. Julie lives in Cincinnati with her husband Will ( a 2006 graduate of the Xavier HRD program) and their daughter Camilla.
---
Great Lakes Regional Vice President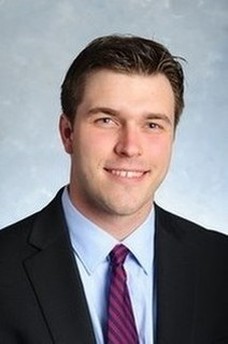 Matt Waskerwitz
Matt Waskerwitz graduated from the Xavier University MBA program in 2009 and from the Xavier University MHSA program in 2010. Matt was an Administrative Resident at the Cincinnati VA Medical Center in 2009. And Matt completed his Administrative Fellowship at NorthShore University HealthSystem (NorthShore) in 2010. Matt remains at NorthShore in his current position, Senior Director, Hospitals and Clinics. After his Fellowship, Matt served as a Practice Manager in NorthShore's Department of Surgery. Prior to his current role, Matt also served as an Administrative Director in NorthShore's Health IT Department and as the Senior Business Director, Perioperative Services. Currently, as Senior Director, Hospitals and Clinics, Matt has oversight for multiple operational departments across NorthShore's four hospitals. Matt also has corporate responsibility at the Service Line level. Matt continues to stay active in the Xavier MHSA program by serving on the alumni board and by serving as an official mentor to current students. He presents annually to Professional Development classes at Xavier University, Rush University, and University of Illinois at Chicago.
Prior to Matt's graduate school efforts he was captain of the Xavier University Baseball Team where he earned the award, Xavier University Student Athlete of the Year in 2007. Matt currently resides in Chicago, IL.
---
Midwest Regional Vice President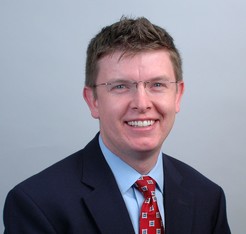 Ryan West
Ryan West is a 2011 graduate of Xavier's MHSA program and received his undergraduate degree from Elon University in 2006. Ryan completed his Administrative Residency at PricewaterhouseCoopers in Chicago. Upon completion of his Administrative Residency, Ryan served in a variety of roles at SSM Health in St. Louis, most recently as the System Director of Strategic Planning. Ryan currently serves as the Director of Strategic Management and Analytics for Ascension Health, the nation's largest non-profit health system. He currently serves on the Board for HavenHouse St. Louis, a local hospitality house for patients traveling to St. Louis for health care services. Ryan and his wife, Amy, live in St. Louis with their son Eli.
---
Northeast Regional Vice President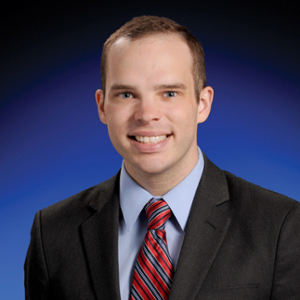 Ryan Moran
Ryan Moran is Director of Community Health – Baltimore City for MedStar Health. In this role, Ryan oversees community and population health strategy for all three MedStar Health hospitals in Baltimore City – MedStar Union Memorial Hospital, MedStar Good Samaritan Hospital, and MedStar Harbor Hospital.

Ryan oversees a three-hospital approach to responding to the opioid epidemic in Baltimore City and launched the system's first implementation to screen patients for the social determinants of health in the electronic health record. His innovative approach to public health practice works to connect patients that are victims of violence to community-based services and tackle other social, non-medical, and behavioral determinants of health. Ryan was appointed by Maryland Governor Larry Hogan and serves on the Maryland State Community Health Worker Advisory Committee, and most recently, was appointed by Maryland Secretary of Health Robert Neal to serve on the Maryland State Community Health Worker Training Review Committee, which is responsible for accrediting community health worker training programs across the state.

Ryan is an active member of the Baltimore community, serving on the Board of Directors for the Baltimore Choral Arts Society, Central Baltimore Partnership, and Greater Baybrook Alliance. Ryan has received recognition for his leadership and contributions, including being named a Foster G. McGaw Scholar by the American College of Healthcare Executives. In 2017, Ryan was named one of The Daily Record's Successful before 40 – Very Important Professionals, recognizing 40 individuals from across the state of Maryland for their professional accomplishments, community service, and commitment to inspiring change.

Ryan holds a doctorate in public health (DrPH) from the Johns Hopkins Bloomberg School of Public Health where he was named a John Hume Scholar. He also holds Bachelor of Science degrees in public policy and business administration from the University of Charleston and a master's in health services administration from Xavier University. He is also a member of the University of Charleston National Alumni Board and Xavier University Graduate Program in Health Services Administration Alumni Board.
---
Tri-State Regional Vice President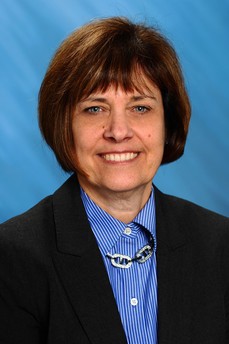 Kim Jones
Kim Jones graduated from the program in 1991 and received an undergraduate degree from the College of Mount St. Joseph. Kim has spent over 20 years managing primary and specialty care physician practices in both academic and non-academic healthcare settings. She currently serves as Executive Director, Primary Care for TriHealth Physician Partners. The Primary Care division is comprised of over 200 providers (Internal medicine and Family Medicine) in 40 locations around the greater Cincinnati area. Areas of specialization include practice acquisition, physician recruitment, system integration, and implementation of Patient Center Medical Home (PCMH).
Kim lives in North Bend, Ohio with her husband, Joe. She has two grown children, Kristen, who graduated from the program in 2015, and Scott.
---
Western Regional Vice President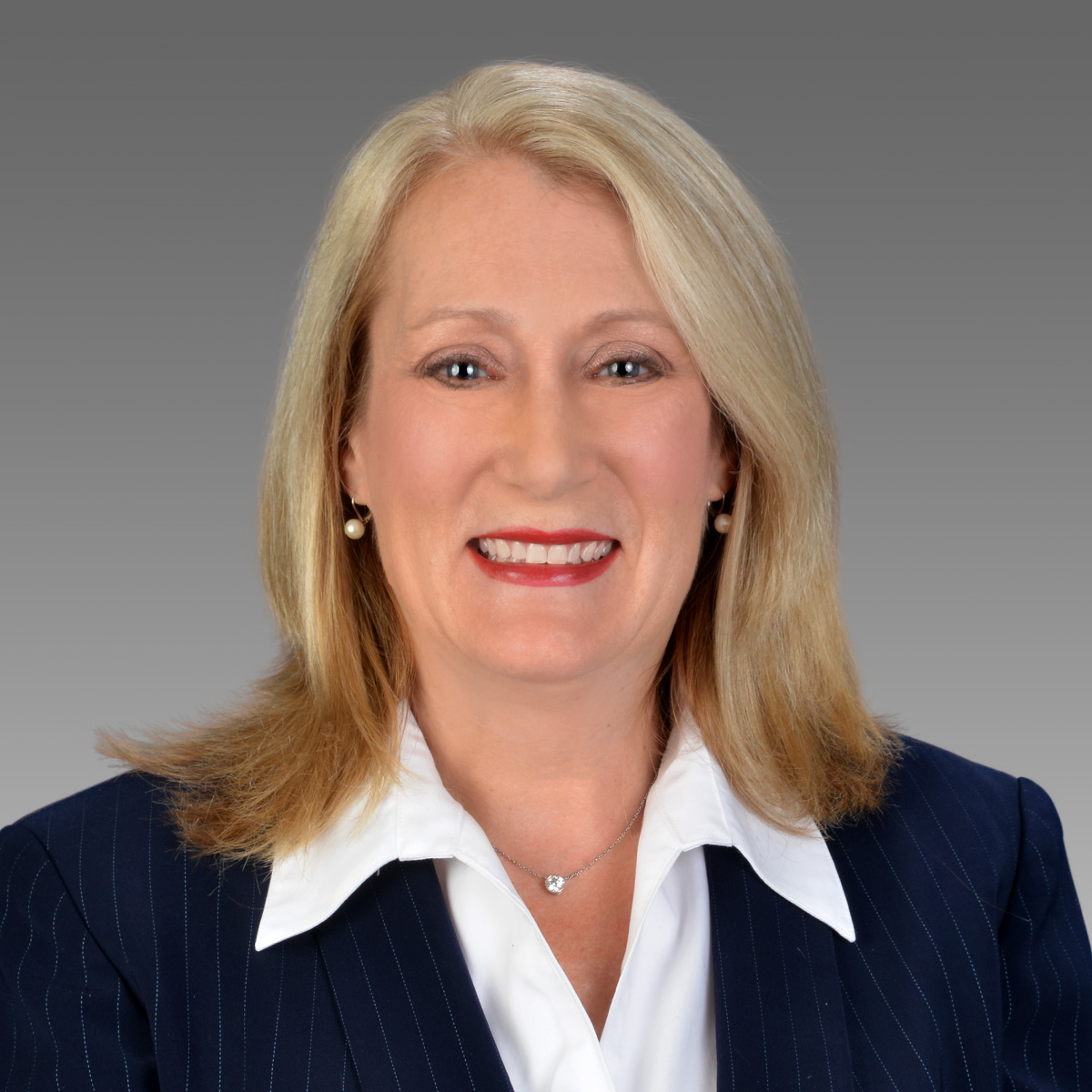 Leslie Barden
Leslie A. Barden is a 1986 graduate of our program. Leslie is senior vice president of Blaze Advisors, LLC. Leslie joined Blaze Advisors in 2016. Blaze is a boutique healthcare consulting firm focused on working with payers/providers/vendors in support of the transformation to new value based payment models and the underpinnings of population health improvement. is a dynamic, results-oriented healthcare leader with extensive experience in executing key strategies for hospitals, physician group practices, post-acute care, third party payers, and alliances of health care providers. She is highly skilled at creating productive strategic partnerships to advance innovation and transformation of healthcare delivery across the continuum. And, she appreciates the importance of aligned financial incentives as a means to re-design health care delivery to be more efficient and effective. Prior to joining Blaze, Leslie held executive positions at VHA (now Vizient) and several health care systems as the lead strategy and business development executive including the Methodist Health System in Dallas and United Health Services in Binghamton, NY. She taught an online class for Xavier graduate students during Spring 2017.
---
Immediate Past President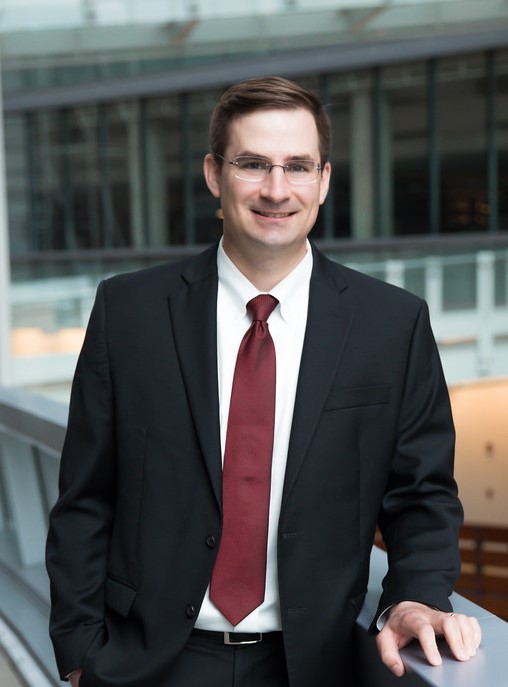 William Konecny
William (Bill) Konecny earned a Masters of Health Services Administration from Xavier University in 2010. While playing baseball for the Musketeers, he earned a BSBA from Xavier University in 2007. Bill completed his Administrative Residency at University of Cincinnati Medical Center (UCMC) in 2010. Today, in the role of Manager - Hospital Operations, Bill reports directly to the hospital's Chief Operating Officer and is responsible for supporting business functions and strategic initiatives across UC Medical Center and the Drake Center.
Over the past 5 years he's worked with the XUGPHSA to conduct numerous mock interviews, acted as an administrative liaison to >10 UCMC administrative residents and interns, and assisted several capstone groups. Bill lives in Cincinnati, Ohio.