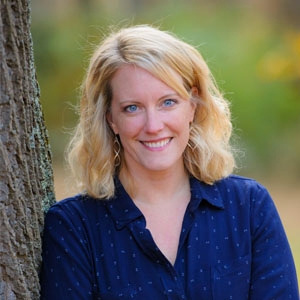 Karen Eutsler
Teaching Professor
After earning her MBA from Xavier in 2006, Karen joined the XU faculty as an Adjunct Professor teaching Professional Selling.  She spent 15 years in corporate before changing careers in 2016 to be a full-time academic.  Her professional experience is centered on sales, client service, marketing, and employee engagement. 
Karen's courses are heavily influenced by her time in "the real world".  Experiential learning, where students work with local companies on marketing projects, is a major focus in all of her classes. 
Sample Projects:
2018 – Students worked with Kroger's Our Brands division to innovate new ice cream flavors for the Kroger/Private Selection brands.  80 student group submissions spanning 11 sections of Principles of Marketing were evaluated by Kroger and the top 5 finalists presented to a panel of Kroger executives.  The winning flavor, Big Top Blast, created by 3 of Karen's students, was renamed Unicorn Swirl and launched nationwide in 2019.  Kroger anticipates annual sales to reach 1M tubs.
2018 & 2019 – FC Cincinnati partnered with the Professional Selling Practicum class to give students hands-on experience selling professional soccer tickets B2B and B2C.  Students created prospecting scripts, cold called, and launched digital marketing campaigns to promote their products.  Competing against similar sales classes at the University of Cincinnati and Northern Kentucky University to see who could sell more tickets, XU won in 2018 and came in second in 2019.
2018 & 2019 – Principles of Marketing students learned first-hand from CEO Chuck Lipp and CMO Stephanie McCall about the operations, brand, and mission of Dewey's Pizza.  Students then worked in teams to develop new menu items for the restaurant chain.  Karen's 2018 winning team had their idea for Seasonal Lemonade, named Jacki O, launched as a month-long promotion in summer 2019.
In addition to teaching, Karen serves on the Sedler Center Board of Advisors and the Advisory Commission for St. James School.  She is a room parent for her own kids' classrooms, sideline supporter for their multiple sports, and avid reader.
Karen is the 2018-2019 Williams College of Business Professor of the Year and recipient of the 2019 Student Athlete Faculty Appreciation Award.
First Year at Xavier
2016
Links
Resume
Degrees
MBA (Marketing) Xavier University
BS (Education & Allied Professions) University of Dayton