Orientation Dates and Schedule
Mandatory

International Student Orientation (ISO)
For All New International Students
NEW INTERNATIONAL STUDENT ORIENTATION (ISO)
Optional Activities for Exchange and Graduate Students
Friday, August 19, 2022
Meet at the CIE, GSC Room 230 @ 10am
10:30 am – 12:00 pm Brunch at Bronte Bistro
Located inside the Joseph Beth Bookstore
12pm – 2pm Shopping at Rookwood Commons & Pavilion
Shop at stores such as TJ Maxx, Home Goods, Nordstrom Rack, Banana Republic, GAP and more. Get a local sim card / cell phone – Verizon, AT&T, T-Mobile, Sprint.
2:30pm – 4:30pm Cincinnati Art Museum & Eden Park Overlook
Brief visit to the art museum to learn about Cincinnati art history. We will walk around the park and enjoy the beautiful view of the river and the city at the overlook.
5:00pm Return to campus
Dinner on your own at Hoff Dining Hall
---
"On your own" activity ideas for Exchange and Graduate Students:
6:00pm – 8:00pm Music at the Market at Findlay Market
Strings Attached at Jane's
Admission is FREE.
1801 Race Street, Cincinnati, OH 45202
7:00pm - 10:00pm Fifth and Vine Live at Fountain Square
Michigander, Darity with Leland Blue
Admission is FREE
520 Vine Street, Cincinnati, OH 45202
---
Activities and Fun Ideas for the Weekend
Recreational Spaces
Fountain Square (Downtown)
Over-The-Rhine (OTR)

Findlay Market
Cincinnati Art Murals

Newport

Newport on the Levee
Gameworks
Newport Aquarium

The Cincinnati Zoo
Hyde Park Farmer's Market

Sundays - 9:30 am - 1:00 pm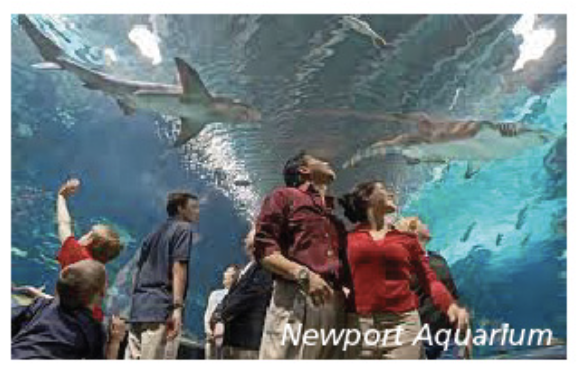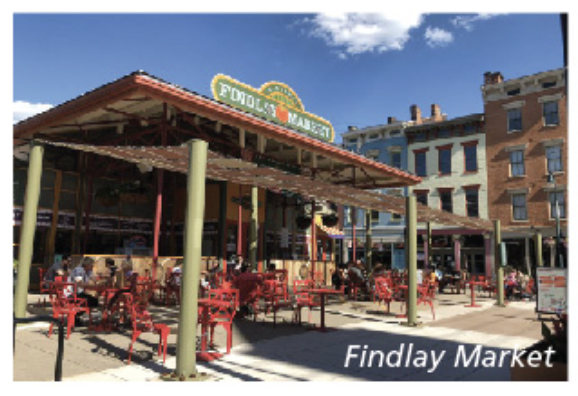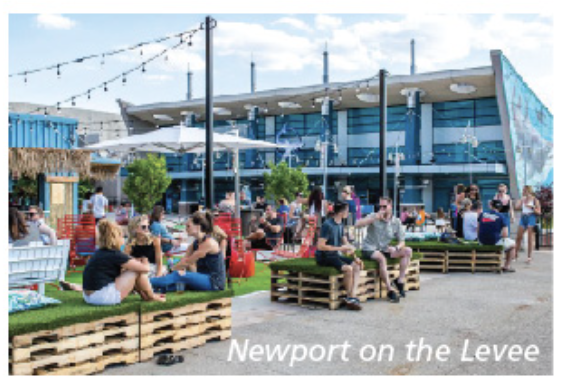 Museums
Cincinnati Art Museum (CAM)
Contemporary Art Center (CAC)
Cincinnati Museum Center (CMC)
American Sign Museum
Taft Museum of Art
21C Museum Hotel
The National Underground Railroad Freedom Center 

Or visit Cincinnati Museums for more!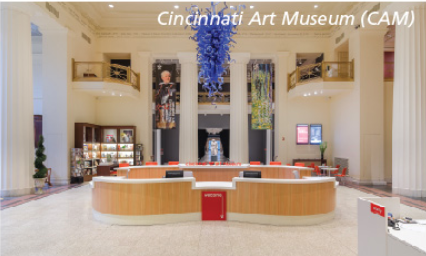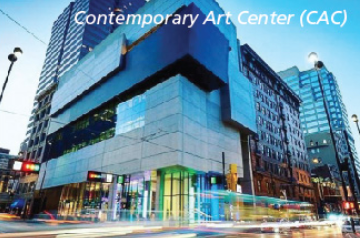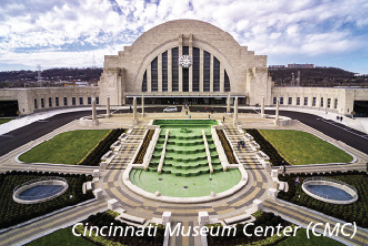 ---