The Xavier Commitment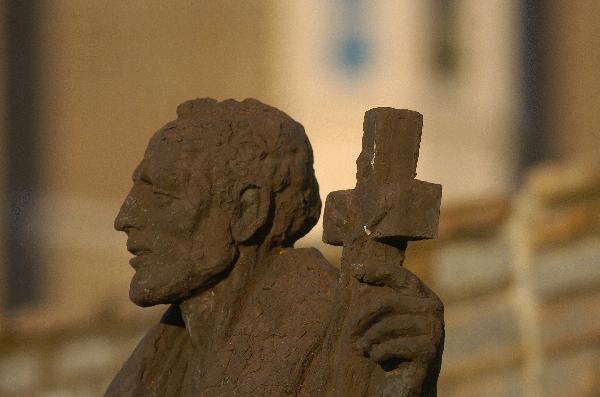 Whether you are working on your undergraduate degree or completing graduate studies, you value your education as an important step to your dreams and goals. In this very difficult economic environment, we know that affordability is of paramount concern to our students and families. 
Your financial circumstances may have already changed, and hard choices may still be ahead. Please know that we are prepared to work with you so you can continue your education at Xavier, as your investment in a strong future. The Xavier Commitment reflects our longstanding mission as a Jesuit university: To offer students and families the best resources to afford the quality Xavier education you want and deserve to prepare for lifelong success. 
Xavier's Student Financial Services will work one-on-one with you to review financial tools and resources ranging from scholarships, grants and alternative loans to campus employment opportunities and payment plans. 
We are ready to talk with students, as well as parents and families, about solutions to meet your needs today or to address changes in your situation in the coming months. Here's how you can find help: 
Request a One-on-One Consult with one of our financial aid experts. Within 24 hours (weekdays) of your request, we will meet with you by phone or in person to determine your eligibility for financial aid. Call 1-877-XU-ADMIT or e-mail xufinaid@xavier.edu
Visit the Student Financial Services website for more information and resources
Visit the Office of Admission. Daily tours are offered. Members of the admission staff are available to help determine whether Xavier is a good fit for you. More information can be found at https://www.xavier.edu/undergraduate-admission/visit/
Finally, I assure you that the entire University is being vigilant about expenses to make certain that we are delivering programs and services as cost effectively as possible in order to best serve our students. Our annual operating budgets have been streamlined, and we continue to look for greater efficiency. Making prudent use of your investment in a Xavier education is an important part of our commitment to you.
Please let us know how we can help you. Thank you for choosing Xavier University for your education.
Sincerely,
Aaron Meis
Vice President
Enrollment Management and Student Success
Xavier University