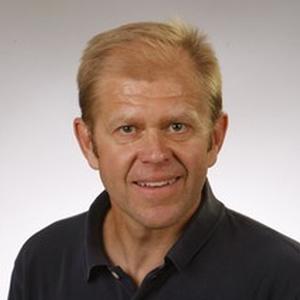 David C. Hyland, Ph.D., CPA
Professor, Finance
Dr. David C. Hyland joined Xavier Finance in Fall 2004. David received a Ph.D. from the Ohio State University, M.S.M. from Purdue University and B.A. from Indiana University. He also passed the CPA exam in the state of Ohio. His teaching specialties include investments, derivatives, financial modeling and corporate finance. He received numerous teaching awards while teaching at Purdue, Ohio State, and the University of Texas - Arlington. His research has been published in journals such as Financial Management and Financial Analyst Journal. His current projects focus on real estate investment trusts, mutual funds and corporate finance. Dr. Hyland has industry experience as a sales representative with Sterling Drug and as an accountant at Owens Corning Fiberglass.
Expertise
Derivatives, investments, and financial modeling.
First Year at Xavier
2004
Resume
Degrees
Ph.D. (Finance, Economics minor) The Ohio State University - 1997.;M.S.M. (Finance and Accounting) Purdue University - 1990.;B.A. (Economics and Telecommunications) Indiana University - 1986.