Finance Advisory Board
The Board of Executive Advisers is group of finance professionals that provides advice, guidance and financial support to the faculty and students of Xavier Finance. The Board assists the department with curriculum strategies with a view of insuring its currency, applicability, and relevance to the business community. Members of the Board serve as mentors for undergraduate students. In addition, they provide strategic advice on the outreach activities of the department in order to enhance the department's reputation, visibility and corporate relationships.
We welcome your participation in department advisory boards. If you desire further information, please contact Dean Marco Pagani via email at paganim@xavier.edu or by phone at 513-745-3528.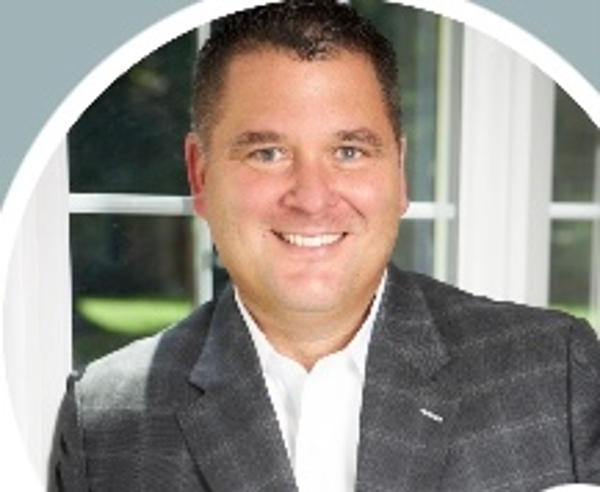 Michael Andriole
President and CEO at Chimerix
Mike Andriole, a 1994 graduate of the Williams College of Business, is the President and Chief Executive Officer of Chimerix, Inc, a North Carolina-based biopharmaceutical company developing therapeutics for brain cancer and other life-threatening oncology indications.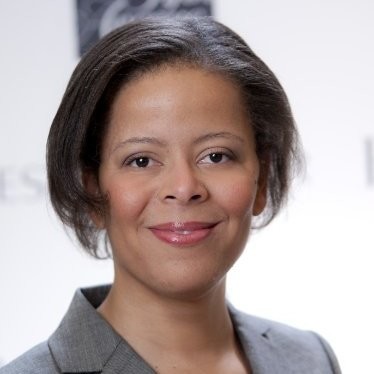 Denise Banks
Manager of Financial Planning & Analysis at Billerud
As a leader in FP&A and global business processes, Denise is known for driving enhancements to operating efficiency, reporting functionality, and profitability. Leveraging strong relationships and demonstrated credibility, she partners with sales, marketing, and operational organizations to build accurate forecasts and improve strategic decision-making. Denise graduated from North Carolina State University with a BA in Accounting and Business Management.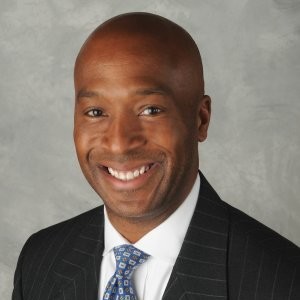 Tony Beal
AVP National Relationship Officer at Nationwide National Partners
Tony is responsible for managing insurance carriers, wholesalers, markets, and other intermediary relationships at Nationwide. Tony focuses on distribution strategy, carrier optimization, contract management and compensation. He graduated with a BBA in Accounting and Finance from Xavier University. He then completed an MBA from Xavier University in Finance and Marketing.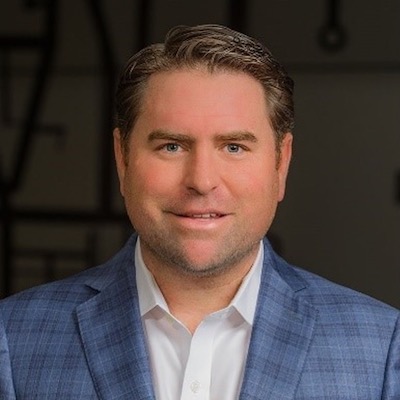 Matt Carlstedt
Managing Director at Citimark
Matt is the Managing Director at Citimark. His primary focus is on acquisition and capital market activity including identifying opportunities and the structuring of debt and equity. Additionally, Matt works with the asset management group to maximize the value of the Citimark portfolio. Before Citimark, he was Director of Investments for Browning Investments where he participated in the acquisition, development, and capital market functions of the company. Before Browning, Matt was a partner with the CBRE Indianapolis Investment Properties team assisting clients in disposing over $400 million in office, industrial, retail, and medical properties. Matt earned his B.S. degree in Finance and Management from Xavier University and an MBA from the University of Notre Dame.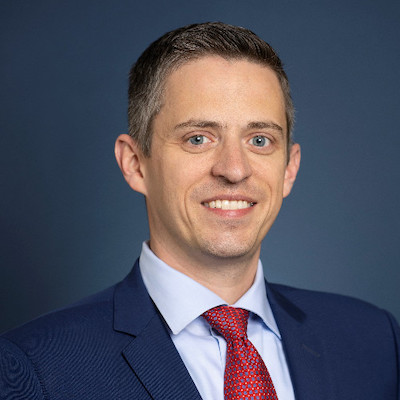 John Caulfield
CFO and Treasurer at Philips Edison & Company
John is a results-driven and collaborative finance leader with diverse industry and cross-functional experience. John is currently the CFO at Phillips Edison & Company. He moves the business forward with robust analysis, concise insights, and recommendations. John is an energetic, detail-focused leader who brings different methodologies and perspectives to drive decision-making, strategic thinking, and problem-solving. John graduated from Xavier University with a BBA in Accounting in 2002. He then completed his MBA, also from Xavier, in 2012.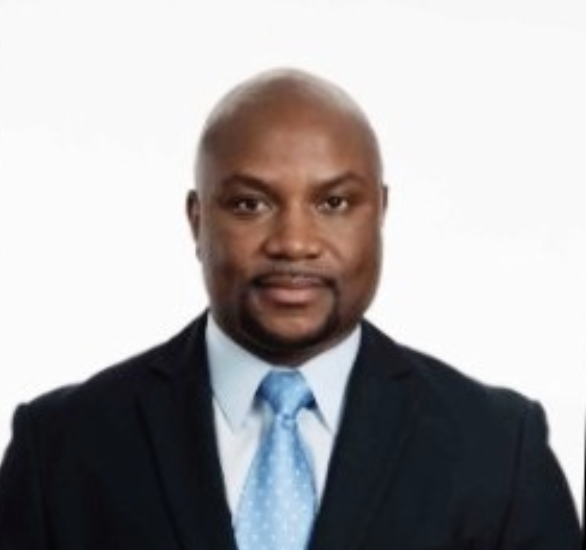 Rod Chadehumbe
Asset Investment Management at Bloomberg LP
Rod is a Senior Investment Professional with career expertise in fixed income portfolio management, trading, credit research and securitized products analysis. Rod is highly experienced in management of multi-billion-dollar investment portfolios for taxable fixed income mutual funds, insurance company (Life, Reinsurance, and P & C) fixed income portfolios, and institutional separately managed accounts. He is well versed in asset-liability matching, book yield/spread, and managing strategies for total return. Rod graduated from Davenport University with a BBA and earned his MBA from Xavier University in 2007.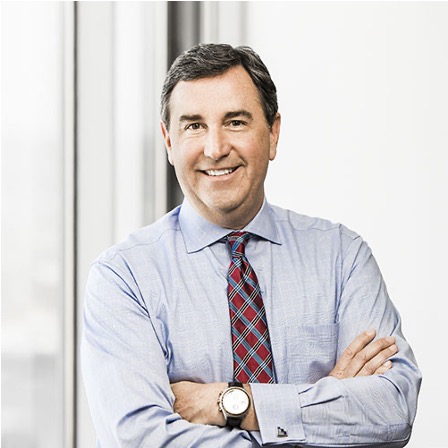 Drew Collins
Managing Partner, Owner, and Investor at Claymore Capital Partners
Andrew C. Collins is a thirty-two (32) year Investment, banking and financial services executive. 
Drew is a Managing Partner at Claymore Capital Partners, an investment advisor managing a fund-of-funds to provide cost-efficient access to a diversified private equity portfolio in one investment vehicle. The fund provides investors multi-level diversification across fund mandates, subclass strategies, vintage years, fund sizes, geographies, and industries creating a unique investable index of closely held companies. Drew entered the fund as an LP and decided to buy into the management company due to the value being created for their investors.
Prior to Claymore, Drew helped start and grow Bannockburn Global Forex, LLC, a boutique capital markets trading firm specializing in currency advisory and execution services. He was a Managing Partner in charge of business development from October 2010 (almost inception) until they sold the business to First Financial Bank in August 2019. Their exit was better than 10x their investment.
Prior to joining Bannockburn, Collins led The Bank of Kentucky as the Chief Lending Officer and Executive Vice President for the Commercial Division. He was tasked with growing a small community bank into a market leader. Under his leadership, the commercial loan portfolio grew from $600MM to $1.2 BLN over a six-year period, during tough economic conditions. Prior to the Bank of Kentucky, Collins served in various management roles at Fifth Third Bancorp including the Business Banking Group, Middle Market Lending, and Commercial Services areas.
A native of Greater Cincinnati/Northern Kentucky, Drew received a Bachelor of Science degree in Finance from Xavier University. He is very active within the Community and sits on various boards.  Current and previous positions include: The Kenny and Brian Williams Fund; Northern Kentucky Water District; as well as numerous committees at Covington Catholic High School; Xavier University; and St. Agnes Church.  Drew and his wife Lyn have been married for 27 years and have three adult children.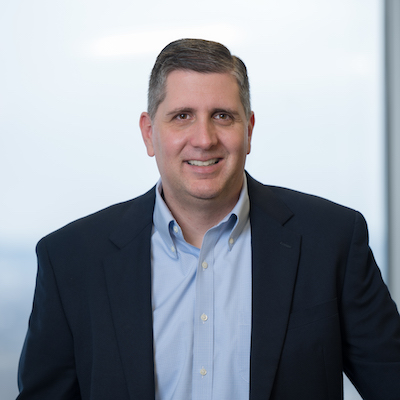 Jason Combs
Chief Financial Officer at the E.W. Scripps Company
Jason Combs, 47, is chief financial officer for The E.W. Scripps Company.
He was vice president of financial planning and analysis from April 2015 to January 2021. In this role, he led Scripps' finance organization and oversaw all financial processes around budgeting, forecasting, corporate earnings guidance and analysis of potential investments.
Prior to joining Scripps in 2015, Jason spent 14 years at Convergys in a variety of leadership roles in corporate finance and treasury. He played a key finance role on several significant acquisitions, acted as the lead finance resource for one of the company's divisions and oversaw a significant redesign of the corporate management structure.
A native of Cincinnati, Jason earned both his bachelor's and master's degrees in business administration from Xavier University. 
Jason is a current board member for both the Corporation for Findlay Market and the St. Vincent DePaul Charitable Pharmacy in Cincinnati. Jason also serves as a member of the Board of Executive Advisors for the Finance Department of Xavier University.
Jason and his wife, Traci, have three children. He is an avid sports fan and enjoys traveling with his family.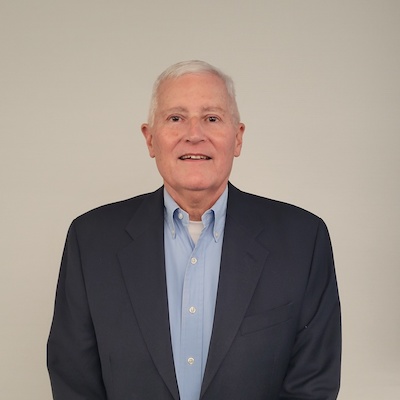 William Effler
Bill Effler is a retired Portfolio Manager from American Money Management Corportation.   
Bill is a Cincinnati native. He graduated from LaSalle high school, went to Xavier and graduated in 1968 with a BSBA degree. Immediately following his time at Xavier, Bill  served in the US Army primarily with the Third Infantry Division in Germany.  After his Army service he attended the University of Notre Dame and graduated in 1972 with an MBA. In June 1972, Bill joined American Financial Group in the finance department and earned his CPA in 1974. In 1975 he joined American Money Management (a subsidiary of AFG) and became involved in securities trading and portfolio management. Bill retired from AMM in 2011 as Senior VP.
Over the years, Bill has served and continues to serve on a number of non-profit boards and advisory committees.  He currently serves on the XavierBoard of Executive Advisors for the Finance Department and serves as an advisor to the Matthew McCormick Investment Symposium. Bill and his wife Sue have been married for 46 years and have two daughters - Ruth (XU 2004) and Francie and two grandsons.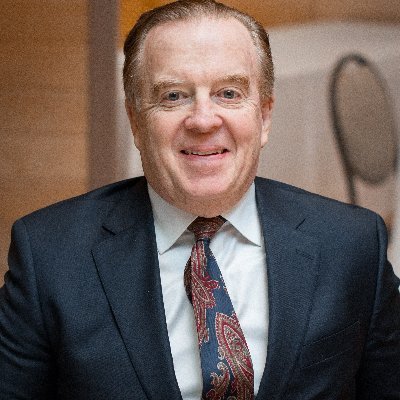 Brian Gilmartin
Portfolio Manager at Trinity Asset Management
Brian is an investment community educator, speaker, blogger, and prolific author with insightful market observations. He has also been a featured guest on television segments and podcasts. Brian is a graduate of Xavier University with a BSBA in Finance. Brian also completed his MBA at Loyola University Chicago.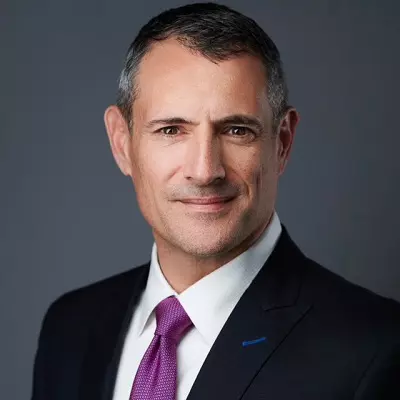 George A. Haddad, CFP®
Senior Vice President - Portfolio Manager Financial Advisor at the Haddad Group - Morgan Stanley
George is a proud graduate from Xavier University with degrees in Finance and Philosophy. He is a Senior Vice President, Senior Portfolio Management Director and Financial Planner at Morgan Stanely. He received his *CERTIFIED FINANCIAL PLANNER™ certification, awarded by the Certified Financial Planner Boards of Standards, Inc. in 2003. 
 
George currently lives in Southeast Cincinnati with his wife and three children. He is active in the Cincinnati community, serves on the Board of Executive Advisors for the Finance Department at Xavier University and volunteers at the St. Ursula Villa School. George also enjoys coaching his children's basketball and soccer teams, fly fishing, golfing, college sports, and spending time with his wife and children.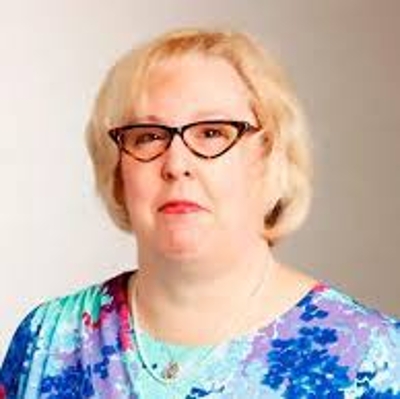 Tami L. Hendrickson
Sr. Vice President/Treasurer at Federal Home Loan Bank of Cincinnati
Hendrickson manages the implementation of balance sheet and risk management systems. She joined the FHLB in 2006. She earned a bachelor's degree in accounting and business administration from Western Washington University and a Master of Science in finance from Seattle University.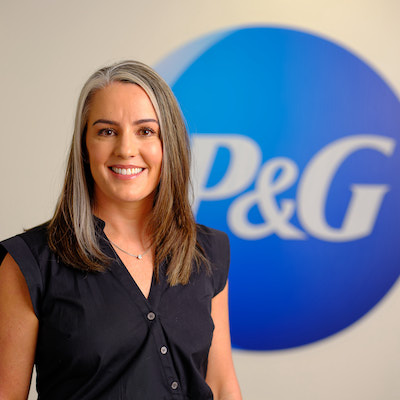 Rebecca (Brattain) Hochstetler
Vice President of Finance & Accounting of Grooming, North America at The Procter and Gamble Company
Rebecca (Becky) Hochstetler is a Vice President of Finance & Accounting for Procter & Gamble.  Her current role is the San Jose Shared Service Center and Global Financial Planning, Accounting, and Reporting Leader, located in San José, Costa Rica.  
Becky describes herself as a 'business leader with finance skills' given her 23+ years of Finance & Accounting experience across a wide variety of roles of increasing responsibility within P&G.  Her experience spans financial planning & analysis, manufacturing finance, sales finance, and shared services with organizations as large as 2000+ across North America, Africa, and Asia.  
Becky holds a bachelor's degree in Finance from Xavier University (Cincinnati, OH).
In her personal time, she has served on the Xavier University Finance Department's Advisory Board since 2004, including chairperson from 2010 to 2011. She has enjoyed giving back as a Xavier University Williams College of Business mentor and as a Lagos Business School mentor during her time in Nigeria.  
Becky is a triathlete and runner, married to Rick, a software developer turned stay-at-home dad, and mom to daughter, Kai.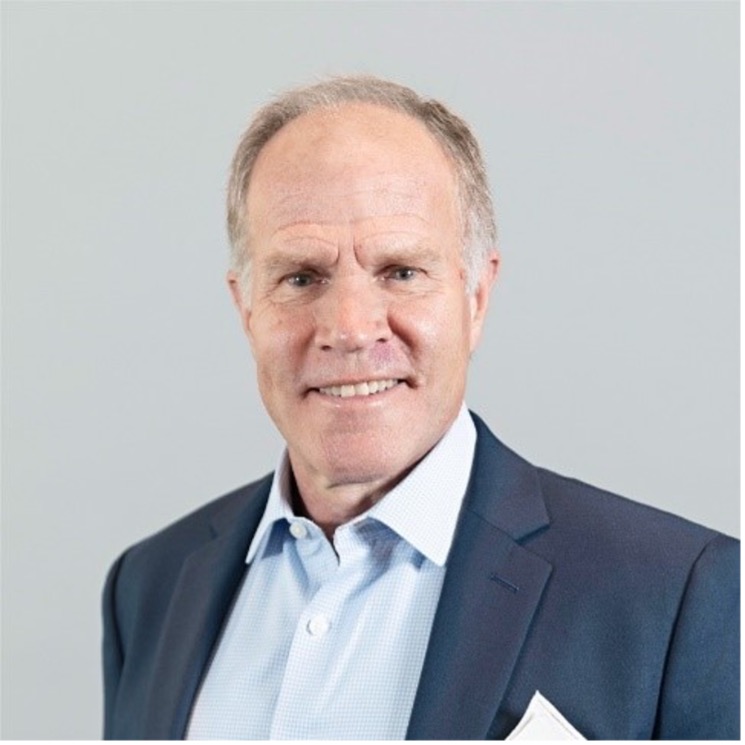 Kevin R. Kane
Senior Financial Advisor and Portfolio Manager at Lang Advisors LLC
Kevin Kane is a Senior Financial Advisor at Journey Advisory Group. Kevin constructs and develops various investment strategies executing the client's preferred investment strategy in pursuit of their long-term goals. Beginning his career in finance, Kevin worked for the Chicago Stock Exchange as a Floor Broker and Equity Specialist. While working with the Chicago Stock Exchange, Kevin was responsible for order execution and market-making.  
Outside of his professional work, Kevin spends time supporting his local community by offering insight and guidance for the New Path Child and Family Solutions. He also serves on the Xavier University Finance Board of Advisors for the Williams College of Business where he graduated with a BSBA.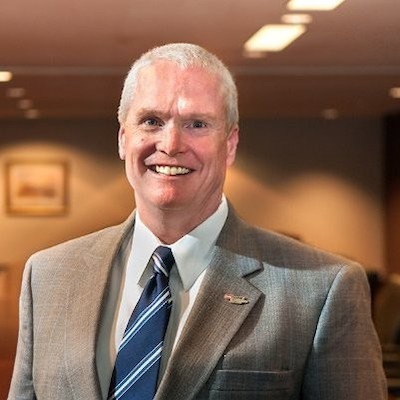 R. Bryan Kroeger
Senior Vice President of Middle Market Lending at US Bank, N.A.
Bryan is the Senior Vice President and Senior Portfolio Manager of US Bank Commercial Banking. He is responsible for Portfolio and Risk Management for the Ohio, Kentucky, and Tennessee markets. These responsibilities include the underwriting and credit approval of new and existing lending relationships, portfolio monitoring, and risk management. Bryan has been with US Bank for over 30 years. He earned his undergraduate degree in Economics from Brandeis University and an MBA from Xavier University with a focus in Finance and Accounting.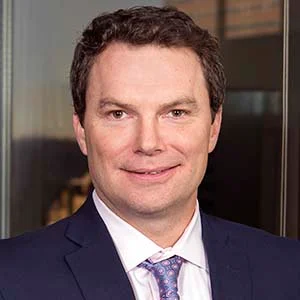 James Alan Lenahan, CFA, CAIA
Incoming CEO at Fund Evaluation Group, LLC
From a young age, Alan knew he was destined for a career in the investment industry. He developed this interest while helping his father, a commodities broker, whenever he had the chance. Alan received his Bachelor of Science in Business Administration in Finance and Marketing from Xavier University. He then began his career with Arthur Andersen as a senior associate of valuation services before moving to The Western and Southern Life Insurance Company for a position as a senior corporate finance and risk management analyst. While at Western and Southern, he was responsible for researching asset managers for potential acquisition and developed a keen interest in alternative investment strategies. Alan subsequently joined the FEG team in 2002 as an alternative investment research analyst, focusing on non-traditional strategies and assisting advisors with portfolio construction. He led the launch of FEG's earliest discretionary pooled vehicles. 
In addition to his position on the FEG Leadership Team, Alan is part of the FEG Board of Directors and Head of the FEG Portfolio Management Team. He also serves as executive advisor on Xavier University's Finance Board, sits on the Investment Committee for the Cincinnati Parks Foundation, and is a member of the CFA Society of Cincinnati. 
When Alan is not supporting his team members, you can find him spending time with his wife and four very active kids. He loves coaching his kids' sports teams—especially soccer, since Alan played on the soccer team at Xavier University. Alan and his wife are on a mission to play golf in every state in the U.S. So far, his favorite golf resort is Bandon Dunes in Bandon, Oregon, and favorite courses are Carnoustie in Scotland and National Golf Links in Long Island, New York.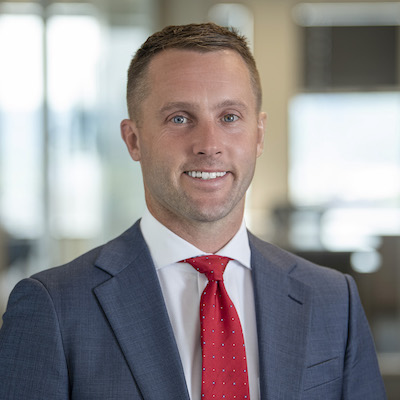 Thomas E. Lieser, Jr., CFP®
Managing Director/Investments at Stifel Investment Services
Prior to joining Stifel in 2019, Tom served as a Senior Vice President – Wealth Management with UBS Financial Services and as an Executive Financial Services Director at Morgan Stanley - Smith Barney.  Tom earned a B.A. in Finance from Xavier University and was a walk-on to the varsity men's soccer team.  His experiences as a student athlete helped further develop his discipline, work ethic, and leadership.  As leader and founder of our team, he sets an exceptional standard of professionalism, diligence, competence, and integrity, and offers nothing short of full commitment to his clients.  His extensive experience is coupled with earnest and tireless care for his clients' welfare, earning him the trust that's necessary to address complex issues and build lifelong relationships.
Tom is committed to serving the community as a member of DePaul Cristo Rey High School's Investment Committee, an executive mentor to Xavier University students and a member of the Xavier University finance department advisory board.  Outside the office, he's likely to be found running or biking, spending time with his wife, Kelly, and daughters, Flora and Grace, or coaching his son's (George) athletic teams at St. Mary's Catholic School.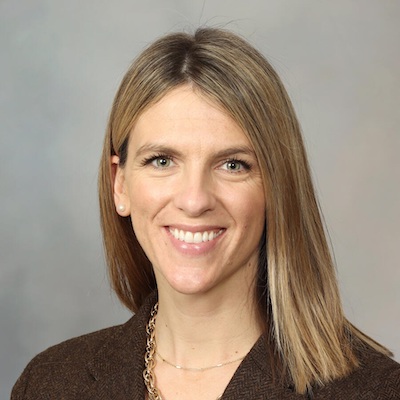 Kelly Mahon
Division Chair of International Finance at Mayo Clinic
Kelly Mahon received both her undergraduate and master's degrees from Xavier University where she also competed on the volleyball team while earning her undergraduate degree.  Kelly received her Bachelor of Science in Business Administration – Finance & Information Systems in 2010 and her Master of Business Administration – Health Industries degree in 2013. 
Kelly is an experienced healthcare finance executive with a successful track record of building medical groups through mergers and acquisitions, building finance teams from the ground up, developing the best talent, and driving business growth through close partnerships with operations leaders and physicians. Kelly recently joined Mayo Clinic as the Division Chair – Finance for Mayo Clinic International.  In her role, Kelly leads the international finance and analytics teams for Mayo Clinic who are responsible for supporting the financial management, analytics, and reporting of all international relationships for Mayo Clinic.  Prior to Mayo Clinic, Kelly was the Vice President of Finance and Total Rewards for VillageMD (2.5 years) and the Director of Physician and Executive Compensation at Bon Secours Mercy Health (10 years). 
While at VillageMD, Kelly built a high functioning finance team that supported budgeting, financial forecasting, and financial analytics for the medical group which was at just 3 markets and less than 150 employed providers when she started to 23 markets and 1,000+ providers across 300+ clinic locations by the time she left.  Kelly also served as the Interim Vice President of Total Rewards while at VillageMD where she managed the self-insured benefit program nationally along with all compensation, equity, and long-term incentive programs.
Kelly started her career at Bon Secours Mercy Health (BSMH) in Cincinnati as a college-intern and grew into various roles during her 10-year tenure at the organization.  A common thread throughout all of Kelly's roles was serving as a technical advisor on large/complex physician transactions across the medical group which grew from ~300 providers when Kelly started with the BSMHto 2,500+ by time she left.  Kelly also served in other finance roles including being the market finance leader for the Richmond, VA market which was the second largest market for BSMH with over 350+ providers.
Kelly spent 7 years in Cincinnati after graduating from Xavier University before moving back home to the Cleveland area where she lives with her husband and two young daughters – Addison (age 7) and Taylor (age 3). Kelly and her family enjoy playing sports, riding bikes, and traveling to visit family in Florida and New Jersey.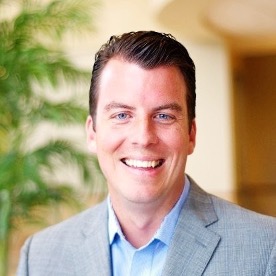 Brian Motz
Vice President of Fidelity Workplace Solutions at Fidelity Investments
As a Vice President, Retirement Director at Fidelity Investments, Brian consults with plan sponsors and advisory teams to provide exceptional employee benefits solutions. With 20+ years of experience in the financial services industry, he has developed a deep expertise in 401(k) retirement savings plans, sales, and leadership. Brian holds the Series 7 and Series 66 credentials, which demonstrate knowledge and competence in the securities and investment sectors.  
His focus is on relationship building, and he spends a meaningful amount of time helping clients better understand the complex retirement and benefits landscape. Outside of work, Brian enjoys spending time with his family, attending sporting events, and golfing with friends.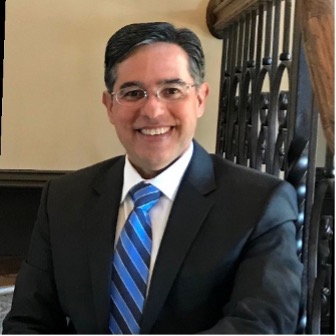 Juan Rivera
Chief Accounting Officer at American Express Global Business Travel 
As a Chief Audit, Accounting, and Financial Executive, Juan partners with management and the Board of Directors as a trusted advisor to formulate and implement world-class processes, controls, and strategies that mitigate critical risks and improve operations. Juan leverages unique global exposure and influence of Internal Audit and Controllership to drive enterprise goals and manage risks while building a talent pipeline. Juan is respected for integrity, performance, and ability to foster internal and external stakeholders' trust in an international environment.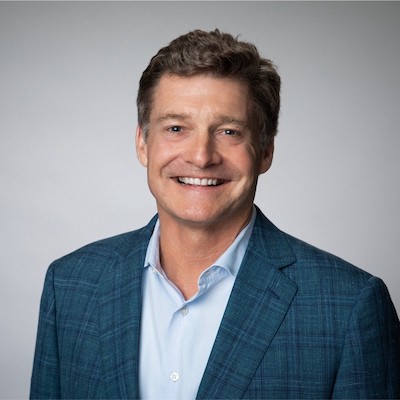 Michael Schwanekamp
Sr. Regional Consultant at MFS Investment Management
Mike is an experienced Managing Director with a demonstrated history of working in the investment management industry. Mike is skilled in retirement planning, mutual funds, trading, wealth management, and pension funds. Mike graduated from Xavier University with a bachelor's degree focused in Marketing.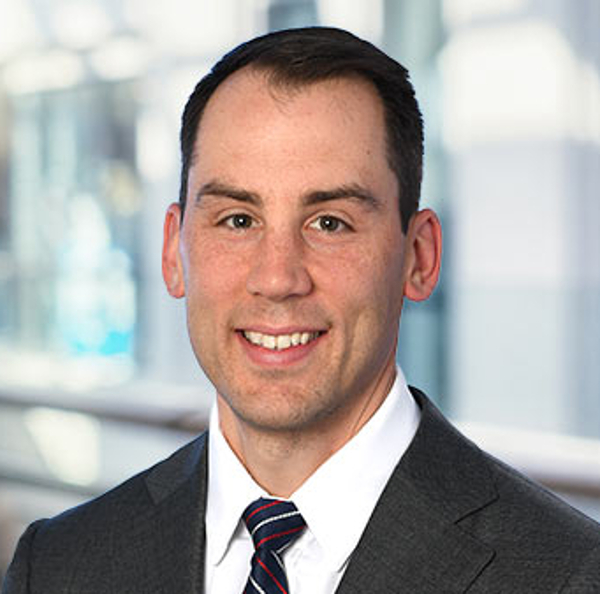 Paul Tomich, CFA
Vice President, Senior Portfolio Manager at Fort Washington Investment Advisors, Inc.
Paul Tomich is a Vice President and Senior Portfolio Manager for Investment Grade Credit focused on investment grade corporate bonds. This role encompasses both total return and asset-liability strategies, including the firm's FHLB Spread-Based Borrowing Program for both affiliated and third party clients. Tomich joined the firm in 2005.
Tomich received a BSBA in Finance from Xavier University and holds the Chartered Financial Analyst® designation.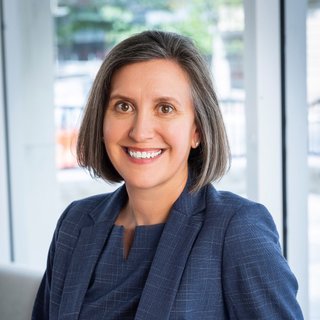 Kate Ward
SVP, Chief Business Officer at Cincinnati USA Regional Chamber
Experience
Kate joined the Chamber in 2023 as Chief Business Officer with responsibility for membership, marketing, sales, fundraising and sponsorship. Kate is deeply involved in developing and leading execution of the Chamber's long term strategic plan.
 Prior to the Chamber, Kate spent over 20 years at Kroger in various roles including, audit, capital management, investor relations and ultimately as President of Kroger Personal finance (KPF). KPF encompasses several business lines – payment cards, gift cards, lottery, telecom, financial services and money services. 
Recognition
Kate was recognized as the Best IR Professional in the Food Retail Industry by Institutional Investor in 2017. In 2018, Kate was named one of the "Top Women in Grocery" by Progressive Grocer and one of 10 "Women Who Mean Business" by the Cincinnati Business Courier. In 2020, she participated in Leadership Cincinnati, class 44. 
Education
Kate earned a bachelor's degree in Finance from Xavier University and an MBA from Miami University.
Volunteer
She volunteers her time with the United Way, preparing income taxes for low-income individuals. She serves as treasurer on the board of directors for EPIC House (Elderly Persons in Community). She also serves on the board of executive advisors for Xavier University's finance department and Miami FSB steering committee for the MBA program.
Personal
Kate and her husband, Tom, have two children and live in Montgomery.
Kevin P. Whelan, CFA
President and Portfolio Manager at Opus Capital Management
Mr. Whelan is responsible for client service and portfolio management. 
Mr. Whelan has more than 25 years of investment experience. Mr. Whelan is a member of the Tri-County Economic Development Foundation of Northern Kentucky, a member of the Business Support Committee of the St. Elizabeth Foundation, a Samaritan Society member, and was selected as a member of Leadership Cincinnati 2019 and the Leadership Northern Kentucky Class of 2015. 
 Mr. Whelan is a past President of the CFA Society of Cincinnati and is the Former Chair of the Xavier University Finance Board of Executive Advisors. Additionally, Mr. Whelan has been named an Executive Professor of Finance at Xavier University. 
Mr. Whelan is a CFA Charterholder, and a member of the CFA Institute and the CFA Society of Cincinnati. He graduated with a degree in finance and earned his MBA in Corporate Finance and Investments from the University of Kentucky.