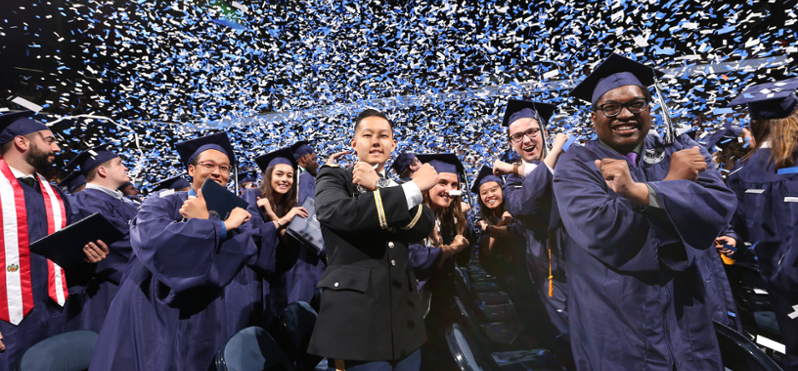 Commencement
The faculty, staff, administration, and trustees of Xavier University join me in congratulating Xavier graduates-to-be on the impending completion of their degree program. We welcome them as graduates of a long and rich tradition of Jesuit education. It is our intention to make this a happy and memorable event for graduates and their guests. Please check here for updates as commencement approaches.
Commencement Update - Regarding Coronavirus (COVID-19)
Based on the information from the Centers for Disease Control and Prevention regarding large gatherings, Xavier will postpone Commencement. At Xavier, celebrating our graduates and all they have accomplished is important both for the students and all who have supported them. Wonderful ideas have surfaced about special ways to celebrate. Xavier will have a Commencement, even if the timing and details of those festivities are currently beyond our control. As soon as we have more details, we will share them with the Xavier community so graduates, families and friends can plan to join us for a long-awaited, truly memorable ceremony.