FRENCH AWARDS
Fredin and Peter Memorial Scholarship
This scholarship program provides a generous stipend toward a full academic year or one semester of studies at either the Sorbonne in Paris, France, or the University of Grenoble - French Language and Culture in Grenoble, France, through the American Institute for Foreign Study (AIFS). Recipients of the Fredin and Peter Scholarships study the French language and take other courses in such disciplines as history, political science, geography, demography, philosophy, literature, music and art. In Paris, courses may also be taken at other universities at the same time. Recipients have a choice of spending the full academic year or the fall semester or the spring semester in France.
---
The Joe and Susan Peter Scholarship for Study in France
This scholarship is offered every year and provides generous financial support for a French student planning to study abroad in Paris or Grenoble. Susan Peter, a friend of the French program at Xavier, explains what motivated her to create this wonderful opportunity for our students: 
"In September 1983, after visits to several other European cities, my husband Joe and I decided to go to Paris. Joe had not been back to Paris since December 1950. He had studied painting there for 1 1/2 years at L'Académie de la Grande Chaumière under the GI Bill, after having served in Japan during the Occupation. As for me, I had spent several days in Paris in the summer of 1960, during a trip through Europe with a college friend. Joe's and my first September in Paris was the beginning of a love affair with the city and with France that lasted until Joe's death in 2011. We spent 27 Septembers in a row at l'Hôtel de l'Abbaye. Each year during that magical month we traveled for several days to another city, either in France or in a nearby country such as the Netherlands or Switzerland. The beauty of France amazed and delighted us, and that month was the happiest of our year.

Six weeks after Joe's death I returned to Paris for the first time alone. I knew that I was returning to what had become my second family in my second home. Now I go to Paris TWICE a year, for a month each time! I find all the wonderful things that Joe and I enjoyed, and I have found a new path for myself. I started studying the French language in 1985 and it has become my passion. French literature and I are inseparable; my suitcase after each trip is very, very heavy, and books ordered online arrive regularly.

Joe and I had often said that we would like to make it possible for a college student, who was interested in French culture (art, language, literature and simply LIFE in France) to spend several months studying in France. Thanks to Kim Diehl De Yanes and The Greater Cincinnati Foundation, several years after Joe's death I was able to make this dream of ours a reality. The Joe and Susan Peter Scholarship for Study in France is dedicated to Joe and modeled after the already existing Fredin Scholarship. I know that the rewards and the joy that this venture bring me would be shared by Joe. The curiosity, energy and intense interest of the four young women thus far awarded the scholarship are wonderful. (Young men are welcome to apply, too, I must add).

I picture Joe's and my love for France as a link in a chain. Each scholarship recipient adds a link, and this will go on and on. I feel privileged to share in this process and to pay tribute to Joe's and to my beloved city and country."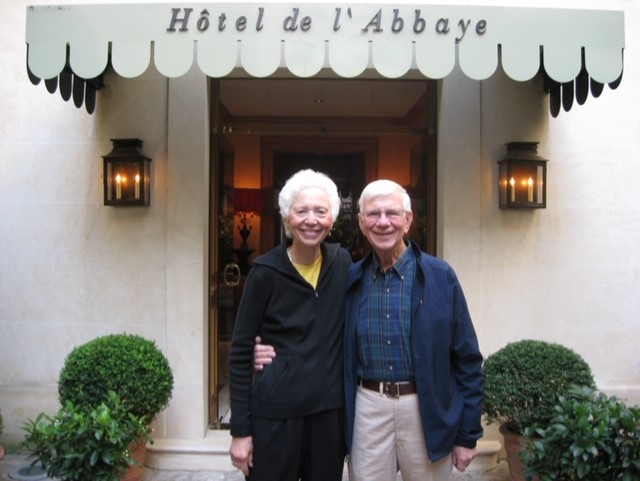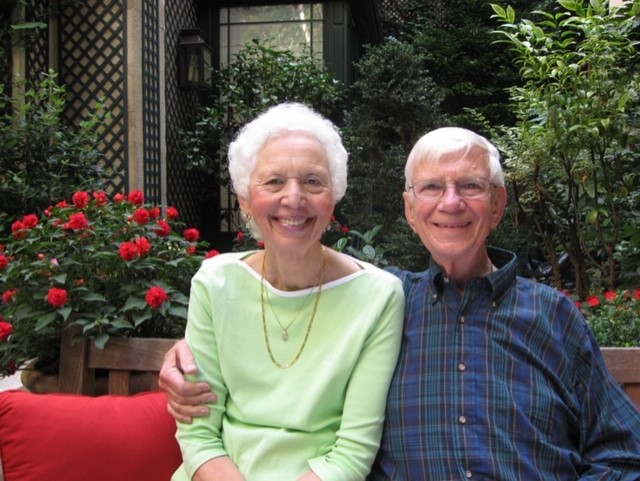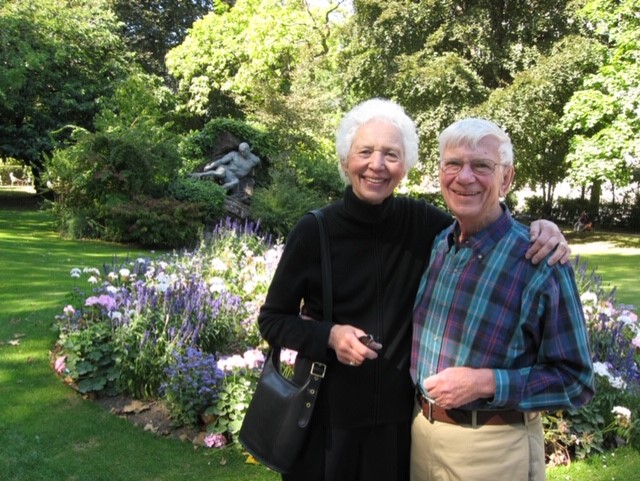 ---
Joseph E. and Jeanne Bourgeois French Awards
Established by the family and friends of the late Joseph and Jeanne Bourgeois and presented to students achieving excellence in the study of French.