Meet the Board
Annie Tobler 
Chair
Annie is a junior Social Work and Gender and Diversity Studies major from Denver, Colorado. Even though she is originally from out of state, Annie has grown to love Cincy with all her heart. While at Xavier, Annie has gone on two AB trips: Refugee Resettlement and Natural Disaster Relief. Even though these trips are quite different, Annie's favorite part of both were making personal connections with the communities she served. Annie loves creating relationships with those she meets and learning more about others. From her AB trips, Annie has brought back strong ideas of justice and service and how they intersect in our daily lives. You can find Annie studying and working on AB in the CFJ or out on the lawn. She loves nature and finding ways to see the beauty in her surroundings. If there is a dog on campus, Annie is probably there trying to pet it. If you see Annie on campus, say hello! Chances are that she has a cup of chai in her hand and would love to talk about service, justice, or even a cute dog. Feel free to contact her with any questions at toblera@xavier.edu 
---
Kelly DeLano
Financial Chair
Kelly is a junior from Grand Rapids, Michigan. She is a Math major and has minors in Statistics, Biology, and Peace and Justice Studies. XUAB has been one of Kelly's favorite organizations during her time at Xavier. As a first-year, she went on the "Immigration: A Look into a Difficult Journey" trip. The experience was absolutely transforming and prompted a passion for not only immigration, but the broader topic of social justice as a whole. Sophomore year she began serving as the Financial Chair for XUAB and was a participant on another incredible trip titled "An Inside Look at Prison Injustice." Kelly is also a member of the Student Alumni Association, volunteers with Muskie Tigers, and serves on the Coalition of Christian Outreach Leadership Team. In her free time she enjoys hiking, driving with the music turned up and the windows down, or going to Norwood Delite Creamy Whip. Feel free to contact her at delanok@xavier.edu -- she is always happy to chat!
---
Cheyenne Edo- Osagie 
Fundraising Chair
Cheyenne is a sophomore double major in Psychology and Criminal Justice and coconcentration in Criminalistics. Originally from London England, but has been living in Cincinnati for 5 years now.  She has always been very passionate about social justice issues and wanted to join AB from hearing about her friends animal rights trip to New York. Besides AB, she attends BSA and works at O'Connor. She loves dogs, coffee, working out and music. She's always willing to chat so email her!!
---
Emma Reger 
Membership Chair
Emma is a Communications major with minor in Business and Public Relations from Chicago, Illinois. After going on Alternative Breaks this past spring, Emma realized the amazing opportunities that AB had to offer and wanted to be apart of the board. Emma went on Conservation Our of Ecosystems where she learned about the value of our ecosystems on the west coast. Being on board, she currents handles the email lists, all social media, and also designs the t-shirt logo! Emma is currently working at Flywheel Social Enterprising Hub, helping with their marketing and social media relations. She also enjoys swimming, hanging with friends, and trying new restaurants in Cincinnati. Come say hi to Emma on AB's Instagram and Twitter! If you are looking to contact Emma her email address is regere@xavier.edu.
---
Noah Seelhorst
Special Events Chair
Noah is a senior Nursing major from Pittsburgh, PA. His journey with alternative breaks started during his sophomore year when he lead Securing Foods in an Urban Area. Then his junior year he lead Refugee Resettlement in America. This trip inspired him to want to do more with Alternative Breaks and is why he applied to be on board. Outside of AB, Noah is the Fundraising Chair of Distance 4 Dreams. He works at Christ hospital as a Patient Care Assistant and a Supervisor at Cintas Center. Noah is an avid coffee drinking and loves traveling. Feel free to contact Noah at seelhorstn@xavier.edu.
---
Noah Ip
Fall Site Coordinator  
Noah is a sophomore marketing and data analytics major from Naperville, IL. Last semester, he went on his first AB trip to South Bend, IN, and learned about Gentrification. After having a fun and an educational experience, that trip sparked interest for him to acquire a larger role in Alternative Break, so he signed up to be Fall Site Coordinator. He joined AB board because the organization, as a whole, is full of nice, funny, and dedicated social justice workers that are passionate about making communities better. Other than AB, he love working out and playing basketball at the HUB, as well as listening to alternative and rap music. Noah is also orginally from Vancover, Canada and is a huge Canucks fan. 
---
Megan Scharrer
Risk Management/Site Coordinator
Megan is a junior studying Social Work and Spanish from Cleveland, Ohio. She began AB her sophomore year as a site leader for Refugee Resettlement. Her passion for social justice and human rights grew from this trip. After leading this trip and seeing the message of working with communities, Megan knew she wanted to continue with AB in a different position; she went on and joined board. AB has made her grow and shape the ideas she has for her future. Outside of AB you can find her as president of Voices of Solidarity (VOS), a volunteer at Cincinnati's Hispanic center SU Casa, and working at the front desk of O'Connor (soon to be the new student hub!). She loves working out, learning, spending time with friends and family, and binge watching Netflix. Feel free to reach out and chat at scharrerm@xavier.edu
---
Kayla Pierce  
Risk Management/Site Coordinator
Kayla Pierce is a Senior Social Work major with minors in Gender and Diversity Studies & Peace and Justice Studies from Dayton, Ohio. Kayla has participated on three Alternative Breaks trips: Realities of Post War Communities, Gentrification in Over the Rhine, and Preservation of Natural Resources! She will also be participating on the Fall break Immigration trip! Kayla loves to learn about social justice issues to further educate herself and sees the need to educate all on the harsh realities of the world around us. She hopes one day to use her learned social justice knowledge to create policies that change discriminatory acts for the betterment of all lives. Kayla is excited for the upcoming school year where she will be the Advocacy Adviser for the Cincinnati Homeless Coalition, Recruitment board member/head for MuskieTHON and be a part of the Risk & Management team plus a site coordinator for the Alternative Breaks Board! If you would like to contact her please feel free to email her at piercek@xavier.edu she would love to help in any way she can!
---
 Claudia Heidelman
Travel/Site Coordinator
Claudia is a senior Sport Management major with minors in Business and Gender and Diversity Studies from Orange County, California. As a junior she participated in her first Alternative Break trip: A Glimpse of Homelessness in Washington D.C.. This trip inspired her to be more deeply involved in the Alternative Breaks program that she applied for board. Outside of AB Claudia serves as a Student Government Association Senator, an Approach retreat team member, as well as an intern for Cincinnati's Flying Pig Marathon. You can find Claudia in the Gallagher student center studying with friends. Feel free to reach out to her at heidelmanc@xavier.eduif you have any questions!
---
James Waddell 
Travel/Site Coordinator 
email: waddellj1@xavier.edu
---
Marissa Busch
Leadership Development/Site Coordinator
Marissa is a senior from Cleveland, OH majoring in International Studies & Political Science, and minoring in French, Peace and Justice Studies, and Gender and Diversity Studies. Her journey with AB began during her sophomore year when she went on the trip, Refugee Resettlement: Making America a New Home. She then led a fall trip that examined the effects of gentrification in an urban environment. Her love of AB and everything it stands for only grew from there, and led her to be on board! Outside of AB, Marissa is a member of Muskie Tigers and the president of French Club. You will commonly find her either at your local coffee shop, spending time with friends, or just jamming to some tunes. She loves meeting new faces so feel free to say hey or contact her at buschm1@xavier.edu!
---
Julia Fabrizi
Community Engagement/Site Coordinator
Julia is a senior Psychology major with minors in Spanish and Italian from

Cleveland, Ohio. While she will always love Cleveland sports, she has a newfound passion for Cincinnati. Her sophomore year, she went on her first AB trip: Substance Abuse: Prevention and Treatment Education. The following year, she co-led Immigration: Life Once Settled in the fall and Urban Schools Within a Large Community in the spring. While she loves to travel, her favorite AB experience was right here in Cincinnati because it gave her a chance to learn about the community that means so much to her. In addition to Alternative Breaks, Julia is involved in Psi Chi/ Psychology Club and Yoga Club and is also a research assistant and a peer tutor. If you see her on campus, give her a wave (bonus points for dad jokes) or email her at fabrizij@xavier.edu. 
---
Ashley Hall 
Education/Reflection/Site Coordinator
Ashley is a senior Social Work major with a minor in Gender and Diversity Studies from Huntington, West Virginia. Last spring, Ashley went on her first Alternative Breaks trip, "Immigration and Workers Rights", which focused on learning about immigration in the U.S. and farm workers' rights. Ashley's passion for social justice issues and making a difference in the world has grown tremendously during her time at Xavier. After having one amazing experience on an AB trip, Ashley was determined to become more involved with the community and others. Outside of AB, you can find Ashley interning with Montgomery Probate Court for her field placement. She enjoys coffee shops, venturing to support local businesses, or visiting one of the museums around the area. If you have any questions, you can reach her at halla21@xavier.edu.
---
Shannon Hughes
Faculty Advisor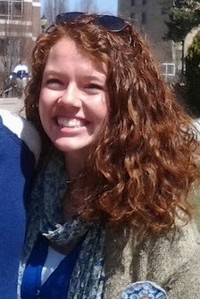 Shannon is excited to be continuing Alternative Breaks in her role as Assistant Director for Service, Justice, and Immersion for the Dorothy Day CFJ! Shannon works with students, faculty, and staff to deepen our commitment to the pursuit of justice in our campus, local, and global communities. Prior to her work at Xavier, Shannon managed the NETWORK Education Program in Washington, DC (the partner of NETWORK, a National Catholic Social Justice Lobby). At NETWORK, Shannon created resources, fostered conversations, and ultimately helped to raise awareness and understanding around the central justice issues at stake in current federal policy. Shannon is also a proud XUAB alum and as a student participant and Board member, traveled to Colorado to work with men in recovery from addiction, to the Dominican Republic to work with Orphanage Outreach, and to Little Rock, Arkansas to learn about Global Hunger (and clean up after a few water buffalo) at the Heifer Ranch. When she's not hanging out with the AB Board, Shannon loves to play outside, write, and try yellow mustard on anything in the fridge. Email her at hughesse1@xavier.edu.