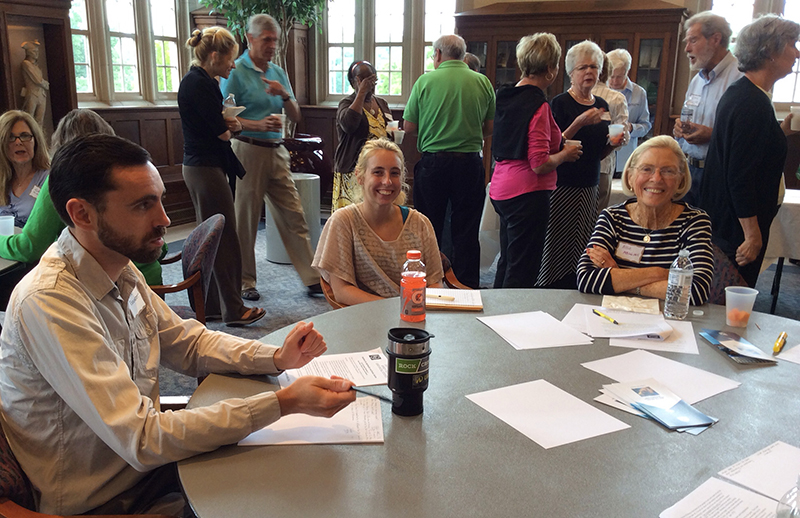 We are glad that you are interested in knowing what the study of theology has to offer. As a grounding discipline for personal and professional aspirations of all sorts, theology offers curricular and co-curricular opportunities that will help you explore social issues, learn how to articulate your values and what matters most to you, and develop your gifts to offer the world, whatever your chosen profession. Drawing from our Jesuit tradition, Xavier's Theology Department fosters:
theological reflection and inquiry
spiritual growth and human development
as well as a deepening imagination and commitment to personal and social transformation
new avenues for solidarity and kinship
human relationships full of respect, care and integrity
In the spirit of the Jesuits' General Congregation 32 we encourage students to "insert themselves in reality and reflect on it in order to become agents for change." Critical thinking, social analysis, and cultivating relationships with those at the margins gives us new eyes with which to see our world and helps us to be changed by what former Superior General of the Jesuits Pedro Arrupe called an "education that issues in justice."
In addition to information about the theology major and minor and the University's new Institute for Spirituality and Social Justice, you will find here an invitation to grow into a well-educated solidarity that which then gives rise to life-long intellectual inquiry and moral reflection. Whatever your religious background, it is our hope that you will join our efforts to build bridges of dialogue and understanding in a pluralistic, global context.