Services to Xavier Faculty and Staff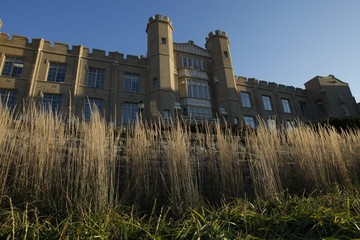 The staff members of the PSC are available to Xavier faculty and staff to provide psychological services for personal and professional concerns.
We conduct initial consultations with faculty and staff, will offer referrals to the PSC staff, or will facilitate community referrals to mental health professionals. The consultation is available at no cost and can be arranged by calling the PSC Director, Dr. Salsman, at 745-4289 between 9:00 A.M. and 5:00 P.M. Monday through Friday. In case of an emergency after hours, Campus Police can be contacted at 745-1000 and the on-call therapist will be contacted to provide assistance. If treatment is recommended, several treatment options are available:
Reduced-Fee Community Services at the PSC
Services by a mental health provider in the community.
The decision as to whether to seek services on campus or in the community will be affected by the availability of a PSC staff member who has the indicated area of expertise.
If insurance will be used to help cover the fee for service, the provider status of a PSC staff member with the indicated managed-care panel will be explored.
Outreach Services
Xavier faculty, staff members and student groups are eligible to call the PSC to request a workshop or program for your class, group, or organization. Every effort will be made to respond to such a request.