Roger A. Fortin Award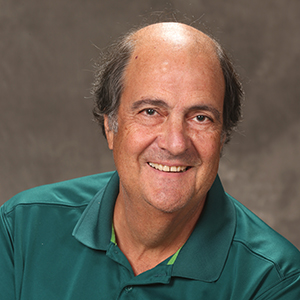 2021
Dr. E. Paul Colella
Professor
Department of Philosophy
Selection Committee Statement: 
This year's recipient of the Roger A. Fortin Award for Outstanding Teaching and Scholarship in the Humanities is Professor E. Paul Colella of the Department of Philosophy.  Professor Colella joined Xavier's faculty in 1979.  Since then, his teaching has been nothing short of legendary, year after year, with remarkable consistency.  Generations of Xavier students have praised his classes as inspiring and life-changing experiences.  A past winner of the Teacher of the Year award, Professor Colella also pioneered innovative pedagogical techniques, team-teaching with Professor Sandy Korros of the History Department, and developing tutorials for his honors classes.  He is also the founding director of the Philosophy, Politics and the Public Program, former director of the University Scholars Program, and founder of the Rome Summer Program.  His scholarly activity across the decades has focused on Classical American philosophy, especially William James and C. I. Lewis, as well as on Italian philosophy, contributing important essays on Italian pragmatism.  A paradigm of the teacher-scholar, Professor Colella has been, in the words of one student, "a great man and a true inspiration….a guiding light to me and many other Xavier students."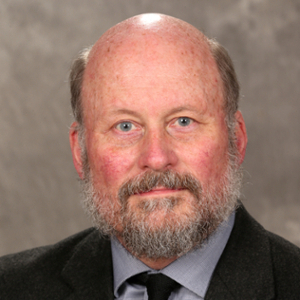 2020
Dr. Timothy Quinn
Professor and Chair
Department of Philosophy
Selection Committee Statement: 
A member of Xavier's Philosophy Department since 1987, Timothy Sean Quinn is widely regarded as one of the most dedicated and supportive faculty members in the College of Arts and Sciences. A previous winner of the Bishop Fenwick Award for teaching and the Student Athlete Appreciation Award, Dr. Quinn is at home teaching both upper-level courses for Philosophy majors and students in Xavier's honors programs, and required Philosophy courses for the undergraduate Core. A former director of the Honors A.B. program, he has also directed numerous HAB and Philosophy major theses, and currently teaches regularly in Xavier's studies abroad program in Israel. Dr. Quinn's scholarship is equally wide-ranging, with publications and conference papers on Aristotle, Kant, Tocqueville, Descartes, Heidegger, Ernst Jünger, and most recently, the eighteenth-century Jewish philosopher Solomon Maimon. As a translator of both philosophical texts and poetry, his publications include Martin Heidegger Ernst Jünger:  Correspondence 1949-1975. Currently he is at work on A History of Catholic Political Philosophy (with his colleague, Dr. Michael J. Sweeney), and Epicureans All: The Last Essays of Solomon Maimon. A teacher-scholar who has succeeded brilliantly in uniting his intellectual and pedagogical pursuits, Dr. Quinn, in his own words, is truly "an amateur, namely, a lover, who fell in love with the life of the mind decades ago, and who is grateful for having had the chance to share it with others over the years, through teaching and writing."
2013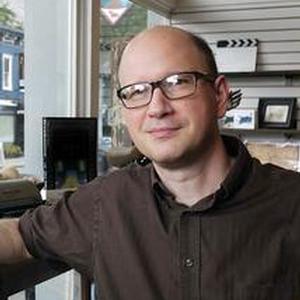 Dr. Richard Polt
Professor and Chair of Philosophy
Department of Philosophy
Selection Committee Statement:
In his teaching and scholarship, Richard Polt has demonstrated that a professor can be both a creative distiller of difficult philosophical concepts and a public intellectual able to converse with a general audience. In the classroom he has elicited gratitude for making philosophy palatable and excitement for making it relevant to the lives of his students. As a scholar his introduction to, and translations of, Heidegger have won him international accolades from scholars. At the same time his editorials for The New York Times have opened a "third" portal through which he engages the public in philosophical debates. In short, Richard Polt's career serves as an exemplary model for how to move back and forth between different constituencies in and outside the classroom and university.