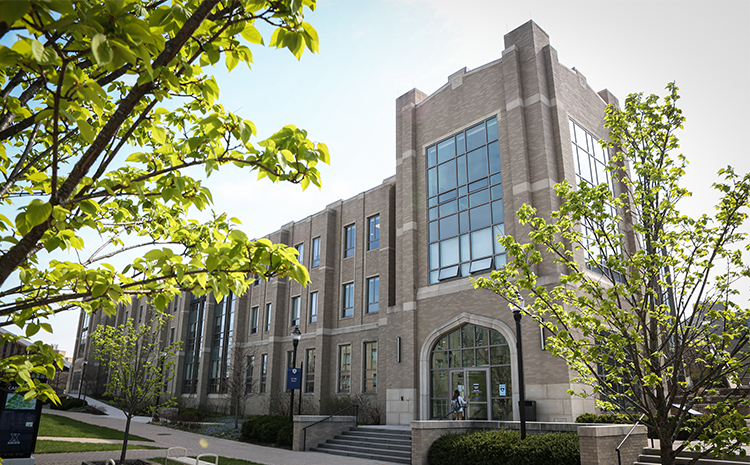 Xavier Ranks in U.S. News & World Report 'Top 10' Midwest Universities
Sep 13, 2021
Xavier University has once again been recognized as one of U.S. News & World Report's 'Top 10 Best Midwest Universities,' a distinguished ranking the University has held for more than two decades. In addition to being named the #5 Best Midwest University for 2022, Xavier was ranked:
Dr. Tom Hayes, Dean of Xavier's Williams College of Business, said, "This recognition represents the widely regarded strength of Xavier University's programs. At the Williams College of Business, our emphasis on experiential learning, our strong integration with the business community and our student-focused faculty are hallmarks of our programs. Our Business Professions Program helps our students prepare for a career. Plus, every student has the opportunity to have a business mentor and internship. We could not be more thankful to our alumni and friends and the entire Cincinnati business community for their support."
Colonel (Ret.) Paul Fellinger, Director for Xavier's Student Veterans Center, noted, "Xavier University and its Veterans Center have always been dedicated to supporting our veterans and military-affiliated students in their educational journey. This honor points to the pride we take in serving them just as they took pride in serving our country. This recognition would not be possible without the commitment and support from the University, individual donors and community partners like GE Aviation."
2022 rankings evaluate colleges and universities on measures of academic quality and indicators of excellence like first-year student retention, graduation rates and strength of faculty. Find out more about how their rankings are determined on U.S. News' website. More Xavier rankings can be found on U.S. News & World Report's website.
---
Xavier University is a private university located in Cincinnati, Ohio, providing a liberal arts education in the Jesuit Catholic tradition. Founded in 1831, the University is the sixth-oldest Catholic university in the nation. It has been ranked among the top 10 master's-level universities in the Midwest by U.S. News & World Report since 1994. The Princeton Review names it one of the 'Best 386 Colleges in America.'