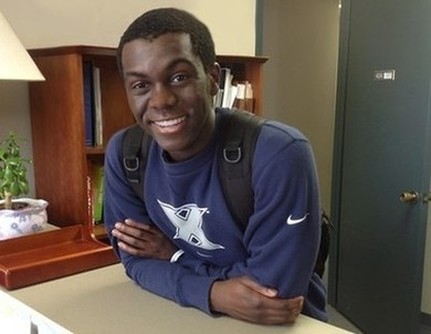 BSHSA Program
The Health Services Administration undergraduate program at Xavier University started in fall 2011, as a multi-disciplinary major preparing students for entry-level professional positions in a variety of health care areas, such as information systems, finance, marketing and organizational planning. The positions are found in organizations such as hospitals, insurance companies, pharmaceutical companies, long term or acute care facilities, and government agencies. Many of the fastest-growing health care jobs are concentrated in the health services field, supporting healthcare operations, resources, and sustainability.
All students in Xavier's Bachelor of Science in Health Services Administration program will have a minor in business and be able to choose on of these 3 concentrations as a focused area of interest:
Analytics: Health Information Management
Analytics: Population Health
Long Term Care
Xavier's BSHSA program is fully certified by the Association of University Programs in Health Administration (AUPHA).
Traditional four-year B.S. degrees
These courses seek to enhance students' ethics and values orientation, and to provide them with liberal arts and technical knowledge, as well as critical-thinking and communication skills to perform proficiently in entry-level professional positions in health care organizations. The students will experience:
An interdisciplinary Core Curriculum based in the liberal arts tradition;
Courses in health care management, finance, ethics, economics and statistics;
Required field experiences through internships;
Community service through volunteer opportunities;
Community Service Learning (CSL) through independent study;
Undergraduate research and scholarship.
During the required internships, students will have the opportunity to:
Confirm their individual interests in the health services field by exploring options for employment.
Apply their developing knowledge to experience growth and development in a professional setting.
Work with others and develop relationships beyond the classroom.