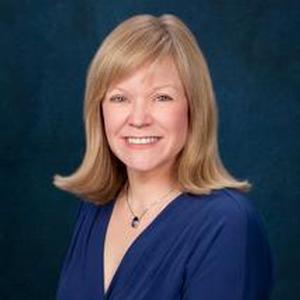 Dr. Eileen Steinle Alexander
Associate Professor, Health Services Administration, BSHSA, MS-HECOR and Executive MHSA
Dr. Eileen Steinle Alexander is an Associate Professor in Health Services Administration at Xavier University in Cincinnati, Ohio, U.S.A. She has dedicated her career to demonstrating the value of collaborative team processes & quality improvement, driven by data, regional need and educational excellence. She teaches Epidemiology, Quality Management, Global & U.S. Health Systems, & Health Ethics & Law.
Prior to doctoral study, Dr. Alexander had a successful career as a practitioner in Quality & Risk Management, hospital epidemiology, infection prevention and surgical education, while guiding her hospital through four successful TJC IC inspections. During doctoral studies at the UC College of Medicine, she received an NIH-T32 Trainee grant in molecular (genetic) epidemiology of children's environmental health to study families at risk for diseases caused by shared environment & genetics.
She partners locally and globally to support health improvement. Over 80 Xavier students have completed her Community Service Learning (CSL) courses, many representing Xavier locally, regionally, and nationally as "women and men for others." In 2019, Dr. A was awarded the prestigious Xavier University Research Mentor of the Year Award. Prior awards include numerous grants, as well as the Young Investigator award from the International Eosinophil Society. In 2022, she was awarded the Ignatian Educator of Distinction.
Her publications include twin and family risk modeling for eosinophilic esophagitis, pathology scale development, population stratification bias, systematic review, artificial intelligence systems, community service learning, and diversity recruitment.
www.linkedin.com/in/eileen-steinle-alexander-25723539