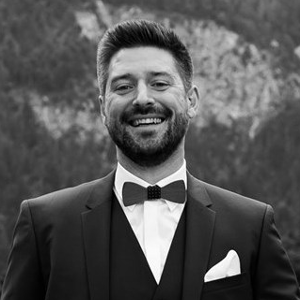 Thomas Lebesmuehlbacher, Ph.D.
Associate Dean, Williams College of Business | Associate Professor, Economics
Dr. Thomas Lebesmuehlbacher is the Associate Dean of Xavier University's Williams College of Business, and an Assistant Professor in the Economics Department. He previously earned a PhD at the University of Georgia (Economics), a Master Degree at Goethe University Frankfurt (International Economics and Economic Policy), and a Bachelor Degree at Otto-Friedrich University Bamberg (European Economic Studies).
He considers himself a 'Doer', a skill that complements his administrative role well. When he is not tied up with administrative duties, he still enjoy teaching and research. His research interests include Development and Health Economics, but he is fascinated by really anything with clever identification. Please check out his personal website for more information regarding his teaching and research.
Dr. Lebesmuehlbacher regularly teaches microeconomics and development economics courses: Microeconomic Principles, Applied Research Methods in Economics, Managerial Economics, Development Economics, and Economic Development: Theory, Policy & Evidence. Before joining Xavier, he has taught Intermediate Macroeconomics and Principles of Microeconomics at the University of Georgia. He received the Swift Award for Outstanding Teaching in Undergraduate Economics in 2016.
Links
Resume
Degrees
PhD Economics (University of Georgia)
MA International Economics and Economic Policy (Frankfurt University)
BA European Economic Studies (Bamberg University)