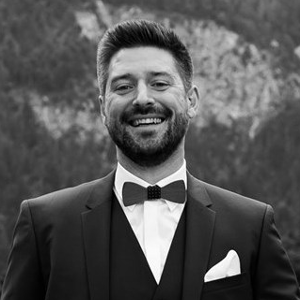 Thomas Lebesmuehlbacher, Ph.D.
Assistant Professor, Economics
Dr. Thomas Lebesmuehlbacher is an Assistant Professor of Economics at the Williams College of Business - Xavier University. Dr. Lebesmuehlbacher completed his Ph.D. degree in Economics at the University of Georgia in 2016. He also earned an M.A. degree in International Economics and Economic Policy at Frankfurt University (Germany), and a B.A. in European Economic Studies at Bamberg University (Germany). Before his current position at Xavier, Dr. Lebesmuehlbacher taught Economics for 1 year at Miami University.
Dr. Lebesmuehlbacher's research interests are in international economics, development economics, and migration, using reduced form estimation techniques. His research has been featured in popular media outlets including the British Daily Mail and a TEDx speaker event. Further, he was awarded the 2018 and 2020 Summer Research Fellowship, as well as the 2019 Intellectual Contributions Development Grant for his research.
Dr. Lebesmuehlbacher regularly teaches microeconomics and development economics courses: Microeconomic Principles, Applied Research Methods in Economics, Managerial Economics, Development Economics, and Economic Development: Theory, Policy & Evidence. Before joining Xavier, he has taught Intermediate Macroeconomics and Principles of Microeconomics at the University of Georgia. He received the Swift Award for Outstanding Teaching in Undergraduate Economics in 2016.
Links
Resume
Degrees
PhD Economics (University of Georgia)
MA International Economics and Economic Policy (Frankfurt University)
BA European Economic Studies (Bamberg University)