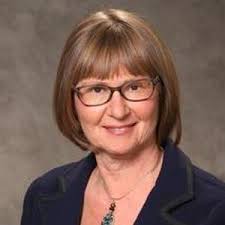 Nancy Bertaux, Ph.D.
Professor
Nancy Bertaux is Professor of Economics at Xavier, holds a PhD and MA in Economics from the University of Michigan, and BA in Economics, summa cum laude, Phi Beta Kappa, from Colgate University. As an undergraduate, she participated in Colgate's Washington D.C. semester (the oldest in the nation) and an academic program on economic development in Jamaica. She has worked at the Urban Institute, the Inter-American Foundation, and the Department of Navy in Washington D.C., and at General Electric Co. in Cincinnati. She has consulted on legal and diversity matters, and has published over 30 articles in scholarly journals and book on issues of international economic development, workforce diversity, economic thought, and economic history. She has been a Fulbright Senior Scholar in Germany, teaching at Eichstaett Universitaet and giving guest lectures in Germany, Austria, the Netherlands, and Russia. She has served in a number of leadership roles at Xavier, including Chair of the Board of Graduate Studies, President of the Xavier chapter of the American Association of University Professors (AAUP), Chair of Faculty Committee, Chair of the Committee of Private Institutions of the Ohio Conference of AAUP, and most recently, Faculty Chair of the Sustainability Committee, and Director of Sustainability Academic Programs.
Professor Bertaux has taught courses in economics at the undergraduate and MBA level, including honors, Philosophy, Politics and the Public, and service learning courses. Her most recent teaching and research focus is in the area of economic sustainability. She regularly teaches Natural Resources, Environmental and Ecological Economics and the History of Economic Thought. She teaches Globalization: The Case of Ireland in Xavier's summer program in Ireland, and has also taught in Xavier's honors summer program in London.
Professor Bertaux and her husband live in Amberley Village. They have three children. Their oldest daughter is pursuing an MFA in classical acting in Washington DC. Their second daughter is an honors graduate in biology from Xavier and is currently in a PhD program at the University of Cincinnati. Their son is a sophomore at Xavier in the fall of 2013.