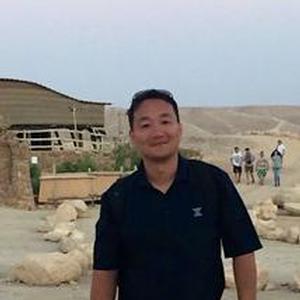 David Yi, Ph.D.
Professor, Economics
Dr. David Yi joined the Xavier University Williams College of Business Economics Department in the Fall of 2005, following completion of his doctorate degree at the University of Illinois at Urbana-Champaign.  Dr. Yi previously completed his Bachelor of Arts in Economics at Wayne State University in Detroit, Michigan and his Master of Science in Economics, also at the University of Illinois at Urbana-Champagne.  Since joining the WCB, Dr. Yi has taught at the undergraduate and graduate levels, including Public Economics, Economics and Politics, Managerial Economics, and Empirical Analysis for Pricing Strategy.  Dr. Yi also teaches in the Executive MBA Program and has received Professor of the Year award from the Class of 2014. 
What he enjoys most about teaching is demonstrating how the rigorous economic models can be used to solve complex real-world problems.Beyond the classroom, Dr. Yi has previously served as Department of Economics Chair and has published most recently in the Economics Bulletin, the International Journal of Economics and Business Research, and the Review of Development Economics.  In 2014, he co-founded the Center for Pricing Excellence at Xavier University and has subsequently developed the Xavier MBA Pricing Strategy Concentration.  Dr. Yi has also been working with several local as well as global companies.  Outside of economics, Dr. Yi enjoys spending time with his family and is an avid student of Muay Thai kickboxing and Brazilian Jiu-Jitsu. He was born and raised in South Korea.