Our Space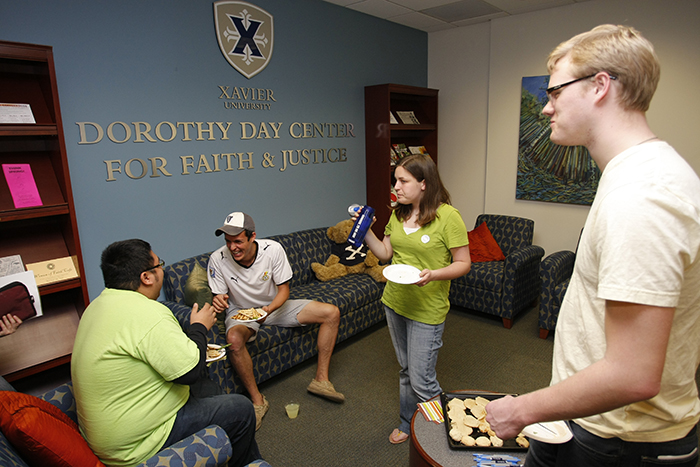 The Dorothy Day Center for Faith and Justice is located on the 3rd floor of the Gallagher Student Center (Room 310). Our space is available for small and large group meetings, one-on-one conversations, studying, prayer, and reflection. Three areas within the Center are able to be reserved: the main gathering spaces (front and back) for up to 80, the Reflection Room for up to 15, and the Loyola Conference Room for up to 20. Please contact the CFJ in order to reserve one of these spaces.
Artwork of the CFJ
The artwork found on the walls of our Center isn't simply for decoration. The paintings, photography, and displays tell our story: Who we are, what we value and why we do the work of deepening spiritual lives, pursuing justice, and promoting pluralism.
Click on the images below to learn more about the works and the stories behind them.