Meet the New Faculty and Staff
Welcome new faculty and staff in the College of Arts and Sciences!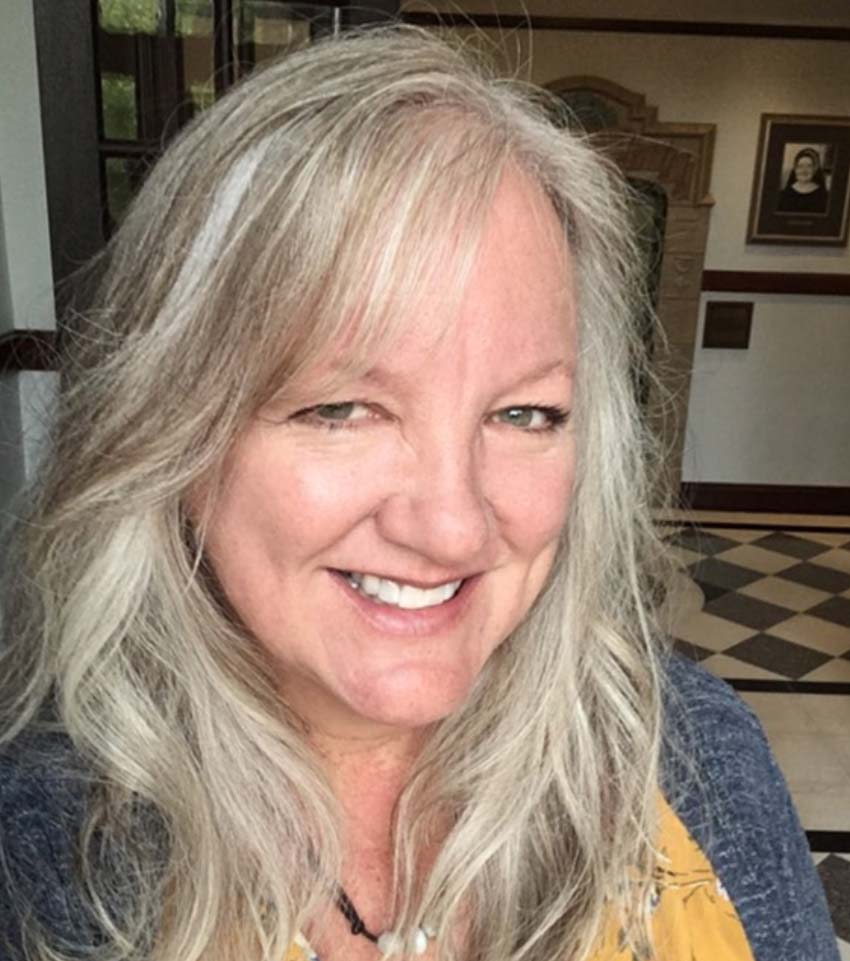 Shelley Barsan, Administrative Assistant, Department of Music & Theatre
Shelley grew up on the West side of Cincinnati, where she still lives with her husband, youngest son, Jack (who is a student at Xavier) and her dog, Kiwi, and cat, Zelda. Her two older children, Sam and Sophie, live outside the home. She received her B.A. in English Literature from UC. She has worked for FACS (Federated Department Stores Credit Services), P&G, and most recently, Envision, which serves individuals with disabilities.  She was also a Jazzercise instructor. When not at work, Shelley loves walking with Kiwi, volunteering at St. Teresa's Tuesday night Bingo, and trying new bakeries.
 John Chadwell, Laboratory Services Support Manager, Department of Biology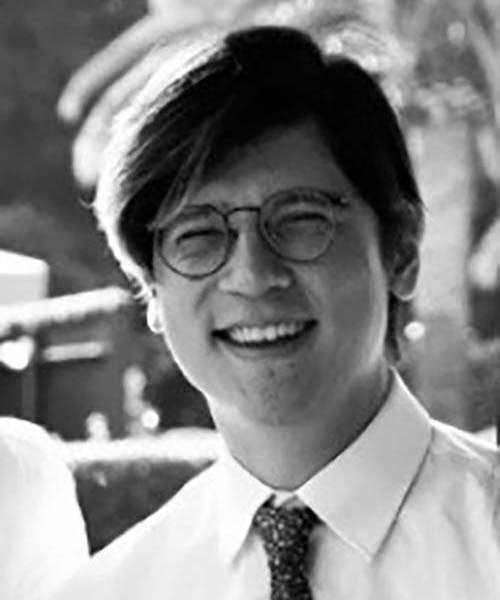 Elliott Chen, Assistant Professor, Department of Philosophy
Elliott Chen received his B.A. (2014) in Liberal Arts from St. John's College, Santa Fe, and his M.A. (2019) and Ph.D. (2021) from the department of Logic and Philosophy of Science at the University of California, Irvine. Before coming to Xavier, he was a postdoctoral fellow at Western University on the Extending New Narratives project. Professor Chen's primary research interests are in the history of philosophy of science, focusing on the relationship between physics and metaphysics in the early modern period. He is particularly interested in recovering and sustaining the works of figures from historically marginalized groups.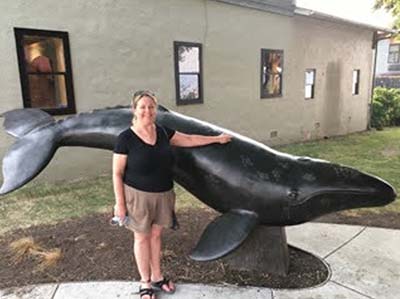 Rose Conley, Teaching Professor, Department of Biology
Before moving to Cincinnati in 2012, Rose Conley taught high school science in Rochester, NY where she was also a histology technician. Teaching science has been an integral part of Rose's life. Watching her students make connections that will resonate for the rest of their lives brings Rose deep satisfaction. Together with her teenage son, she has done some wonderful traveling and is looking forward to discovering more places soon.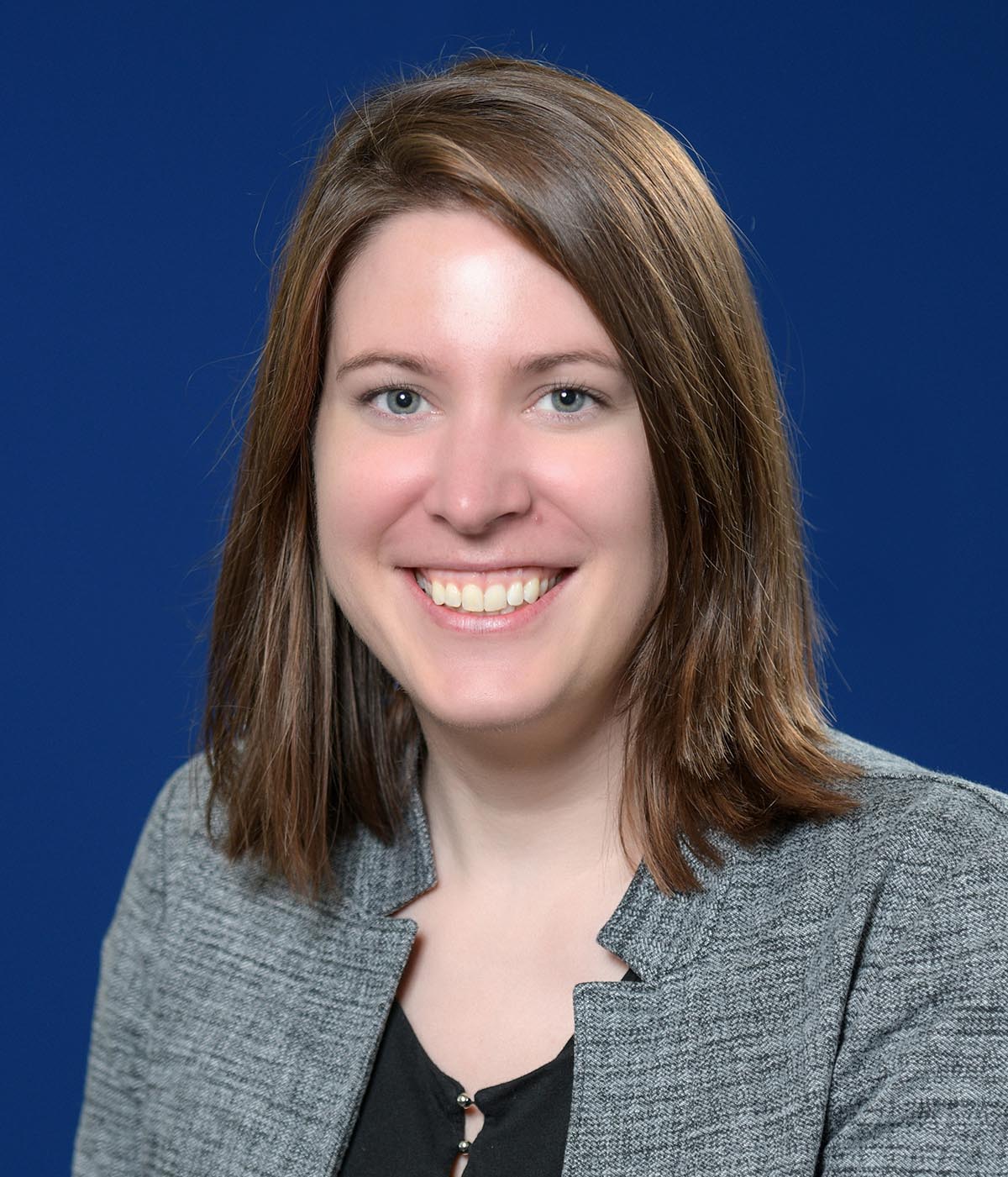 Kelly Crowe, Assistant Professor, Department of Biology
Kelly Crowe holds a Ph.D. in Molecular, Cellular, and Developmental Biology from The Ohio State University. She is a member of the scientific advisory committee for the Neuromuscular Disease Foundation.  Her current research focuses on understanding physiological processes underlying genetic muscle diseases and exploring strategies to prevent muscle loss in astronauts during spaceflight.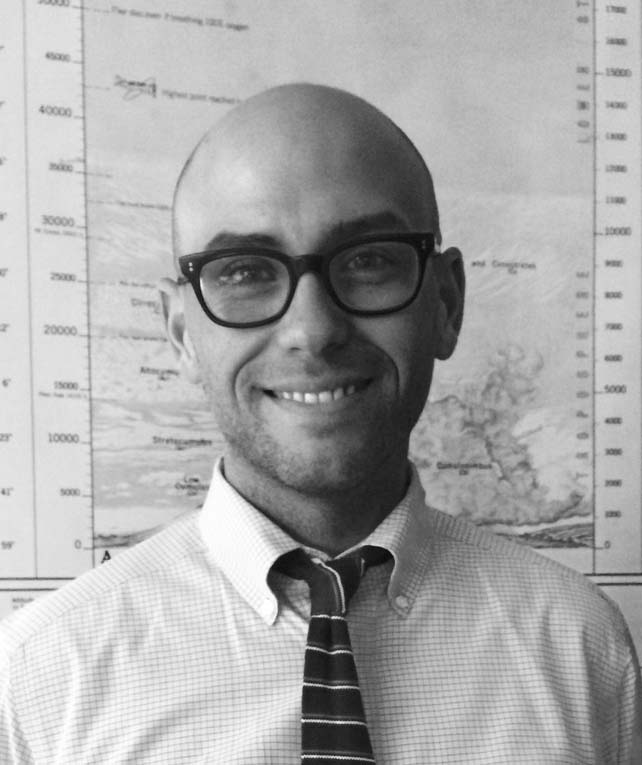 Matt Cummings, Visiting Faculty, Department of English

After working as an Adjunct for a number of years at Xavier, Matt Cummings is now a Visiting Faculty member in the English Department.  A native of Southwest Ohio, he received an M.F.A. in Creative Writing from Goddard College in 2005, and then studied for nearly two years in the Masters of Liberal Studies program at Dartmouth College before moving back to Ohio with his family.  He recently returned to school as an undergraduate to earn a BA in Philosophy from the University of Cincinnati.  Matt has spent the last eighteen years as a full-time stay-at-home dad to four children, and he is honored to be returning to teaching full-time this semester at Xavier.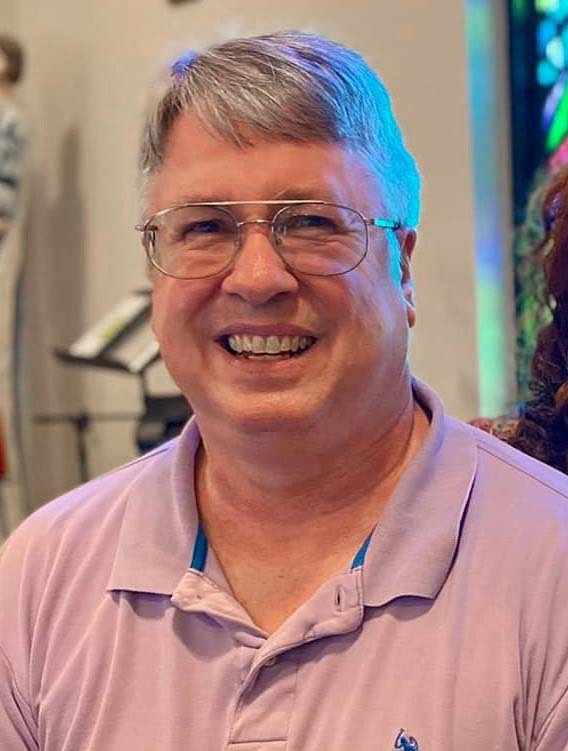 Howard Francis, Visiting Faculty, Department of Mathematics
Howard Francis writes, "I'm originally from the Chicago area, but went to college in Indiana, and have spent the last 30 plus years teaching in eastern Kentucky. I'm an avid practitioner of active learning strategies, and have given several workshop sessions about that. While also teaching computer science, I have become very interested in Python programming and interactive fiction. I enjoy playing trumpet in community bands, and was the organist at my previous church for the past 30 years. In addition to the wonderful opportunity to work at Xavier, my wife and I are delighted to be near most of my family who relocated to northern Kentucky several years ago."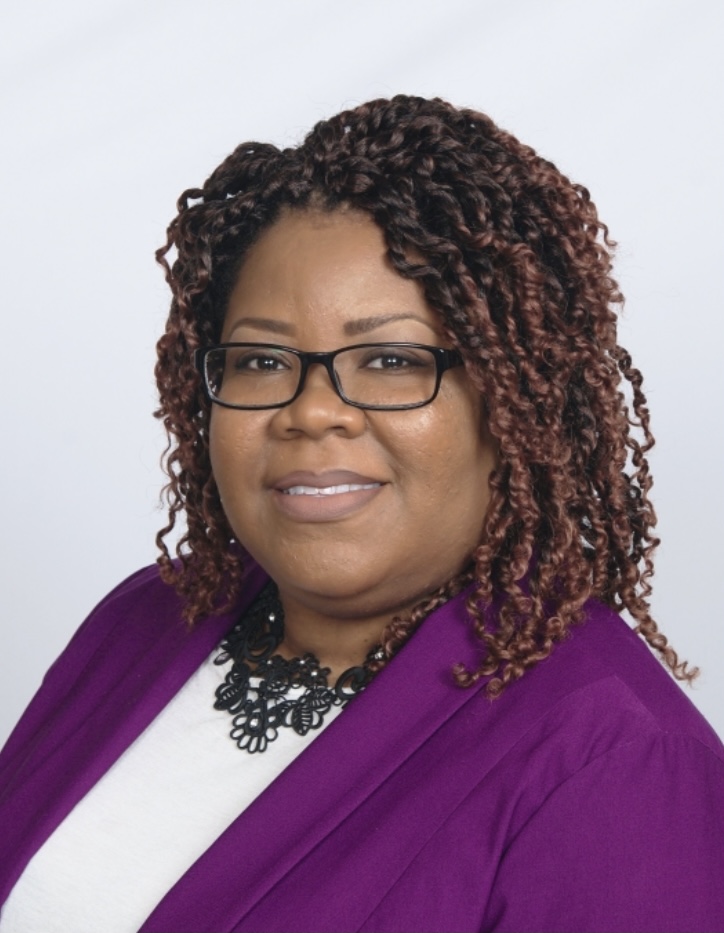 Daleah Goodwin, Assistant Professor, Department of History
Daleah Goodwin is a historian of nineteenth- and twentieth-century Black women. She earned her Doctor of Philosophy in U.S. History with a concentration in Women's Studies and African American History from the University of Georgia, and her undergraduate degrees in History from the Florida A&M University. Daleah is currently working on a biography entitled Sisterly Affections: The Work of Miss Hallie Quinn Brown. Her forthcoming work on Hallie Quinn Brown examines an early-twentieth-century professional elocutionist, educator, and founding member of the Black women's club movement to explore and identify sites, themes, and patterns in Black women's individual and organizational activism.
Candace Grissom, Visiting Faculty, Department of English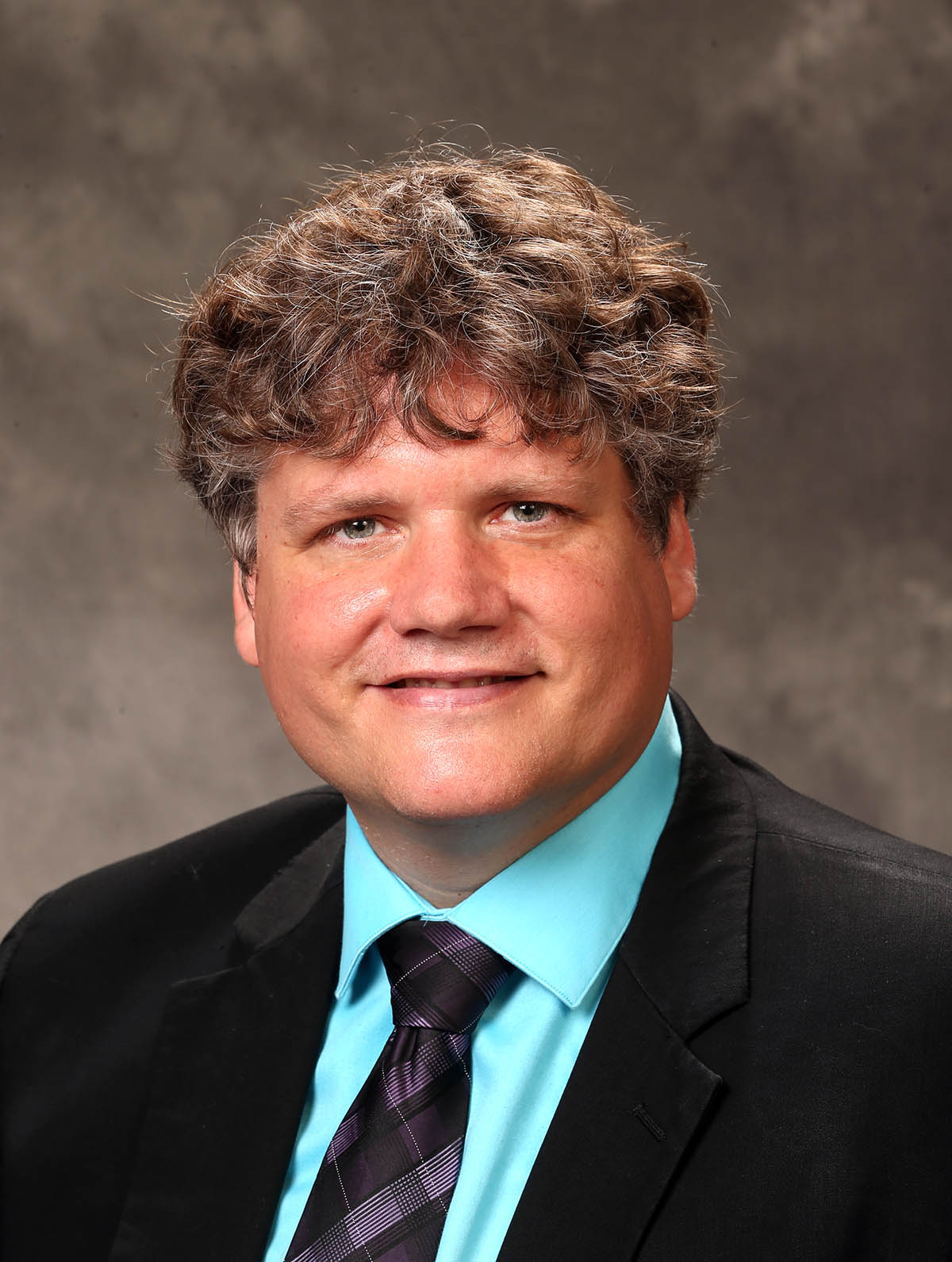 Andrew Hill, Teaching Professor, Department of Mathematics
Andrew was born in Portsmouth, Ohio but spent most of his childhood in rural northwestern Ohio.  He holds a B.S. in Applied Physics from Xavier, M.S. in Mathematics from Shawnee State University and M.A. and Ph.D. in Philosophy from the Catholic University of America.  He spent 12 years working for Congress and studying in Washington, DC before returning to Xavier as visiting faculty in 2008.  His research interests include Platonism, logic, number theory and C.S. Lewis.  In his free time, of which there is none, he enjoys spending time with his wife and three young children, collecting Rubik's-style twist puzzles and reading apologetic theology.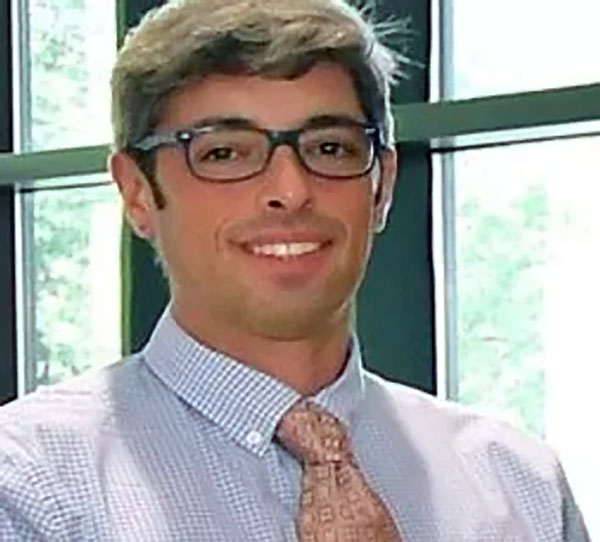 Rabbi Jonathan Jackson, Xavier-HUC/JIR Teaching Fellow
Rabbi Jonathan Jackson is teaching Judaism and Biblical Hebrew in 2022-23. Before his time at Xavier, he taught in the Philosophy and Religion department at Ithaca College, for the Social Sciences department at Delaware Valley University, and in Anthropology, Islamic Studies, and LGBT/ Queer Studies departments at Syracuse University. Currently, he studies rabbinic literature, Jewish liturgical poetry, and Judeo-Arabic texts and history at Hebrew Union College in the doctoral program. From his previous training, he is also ABD in cultural anthropology and holds master's degrees in theological studies and information science. He is the rabbi of Temple Beth Israel Sha'are Zedeq in Lima, Ohio.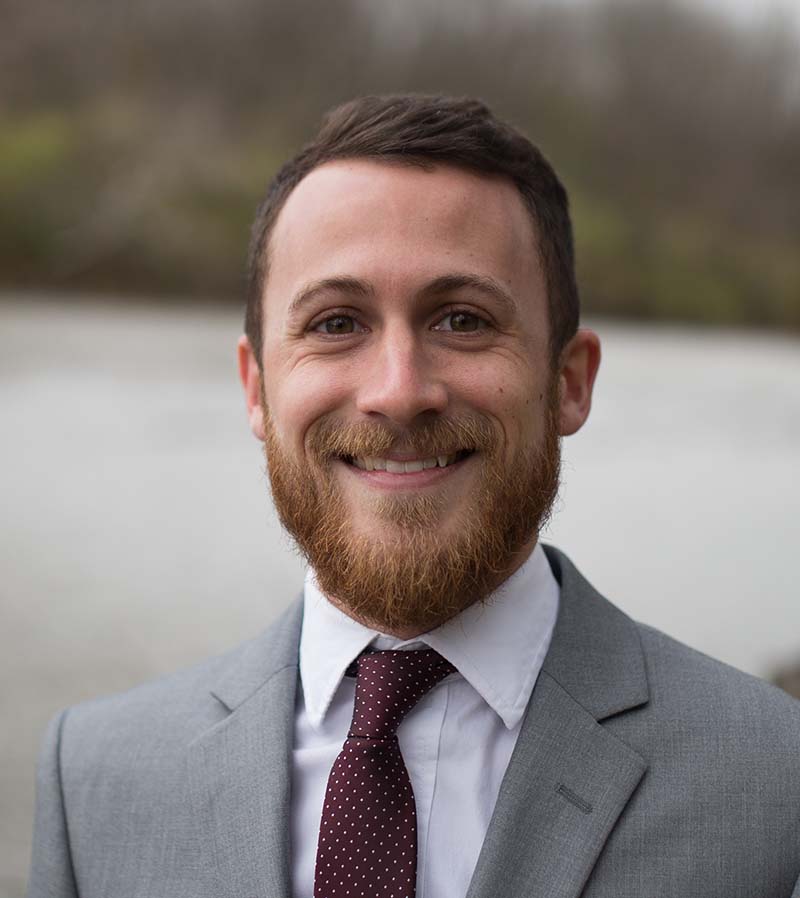 Dustin Meier, Visiting Faculty, Department of History

Dustin Meier received his PhD in United States History from Ohio State University in the summer of 2022. Previously, he earned his bachelor's degree from Ohio State and his master's degree from the University of Cincinnati. His research focuses on environmental history, with an emphasis on the intersection between race and the environment. At Xavier, he teaches courses on American Environmental History and Global Environmental History.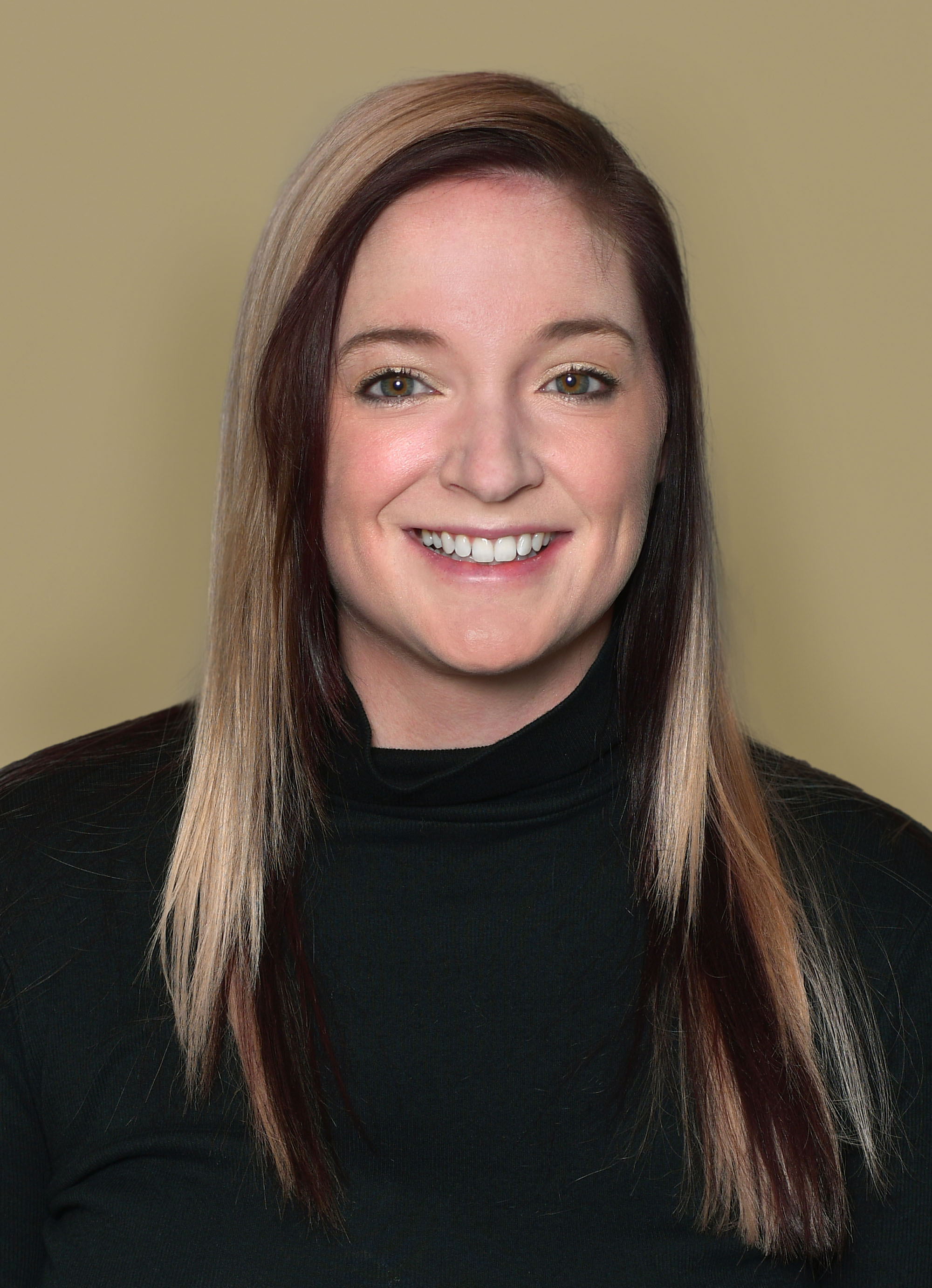 Julia Olson, Xavier-HUC/JIR Teaching Fellow

Julia Olson is a Ph.D. candidate in Hebrew Bible and Cognate Studies at Hebrew Union College-Jewish Institute of Religion in Cincinnati. She is currently writing her dissertation. Her primary focus is the depiction of women in the prophetic material and the treatment of women in ritual practices. She previously studied at Luther Seminary in St. Paul, where she received an MA and an M.Th. in Hebrew Bible. She also received a BA in Philosophy and Creative Writing from Augsburg University in Minneapolis. From 2019 to 2022, she served as a curator at the Cincinnati Art Museum, where she worked on the reinstallation of the ancient Middle Eastern gallery. Last year, she served as a teaching fellow at the University of Dayton where she taught courses on the Pentateuch and methods of Eastern Mediterranean excavation. This year at Xavier, she will teach Biblical Hebrew and a course on archaeology in Israel and ancient Middle East archaeology. She has also given lectures on museum ethics, focusing on looted and unprovenanced materials as well as the display of human remains.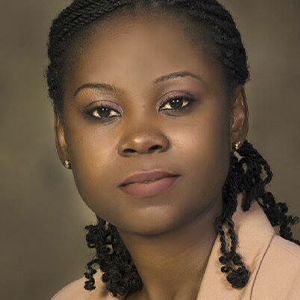 Chioma Oringanje, Teaching Professor, Department of Biology
Dr. Chioma Oringanje teaches anatomy and physiology, non-majors biology, and microbiology. Her graduate work focused on insect molecular biology and involved exploring strategies for controlling mosquitoes and the diseases they transmit via gene manipulation. Beyond teaching, she takes part in conducting systematic reviews on various interventions, mostly health-care related, aimed at promoting evidence-based practice.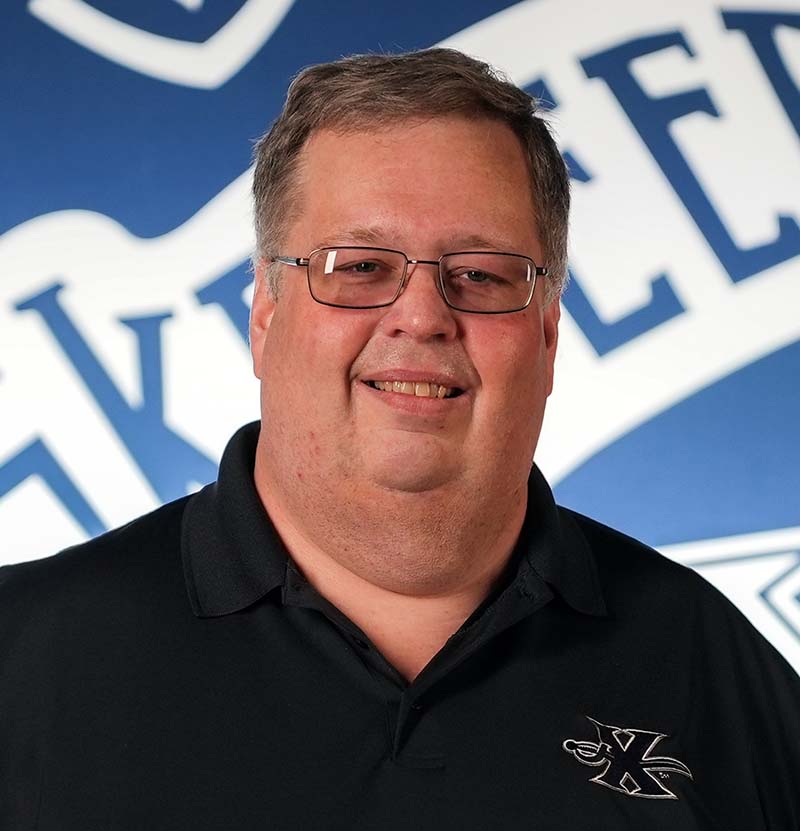 Neil Rapp, Visiting Faculty, Department of Chemistry

Neil teaches physiological chemistry labs and general chemistry lecture and labs. He has studied at Vincennes University, the University of Southern Indiana in Evansville, and the University of Kentucky.  Neil came to Xavier with 29 years of experience teaching chemistry, 28 of which were at high schools in Evansville and Bloomington, Indiana, prior to moving to Northern Kentucky last year.  Neil is also a former basketball coach and announcer.  Outside of chemistry, Neil spends most of his time with amateur (or "ham") radio.  He is the director and founder of an amateur radio STEM camp for youth from North, Central, and South America, and was at one time the world's youngest licensed amateur radio operator.  Neil was named the American Radio Relay League Professional Educator of the Year in 2004, Coca-Cola Educator of Distinction in 2017, and Carole Perry Educator of the Year in 2021.  He is a contributing editor for the National Contest Journal and produces his own podcast.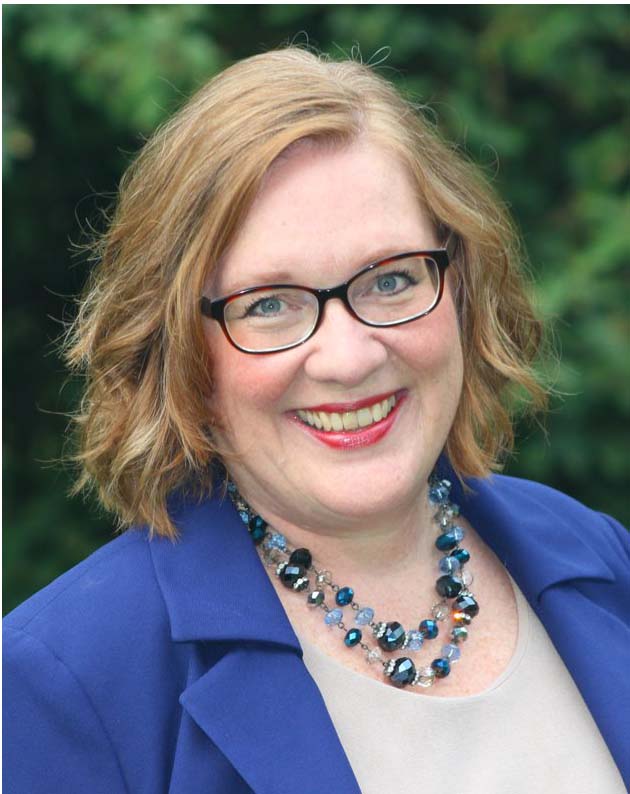 Amelia Riedel, Teaching Professor, Department of Communication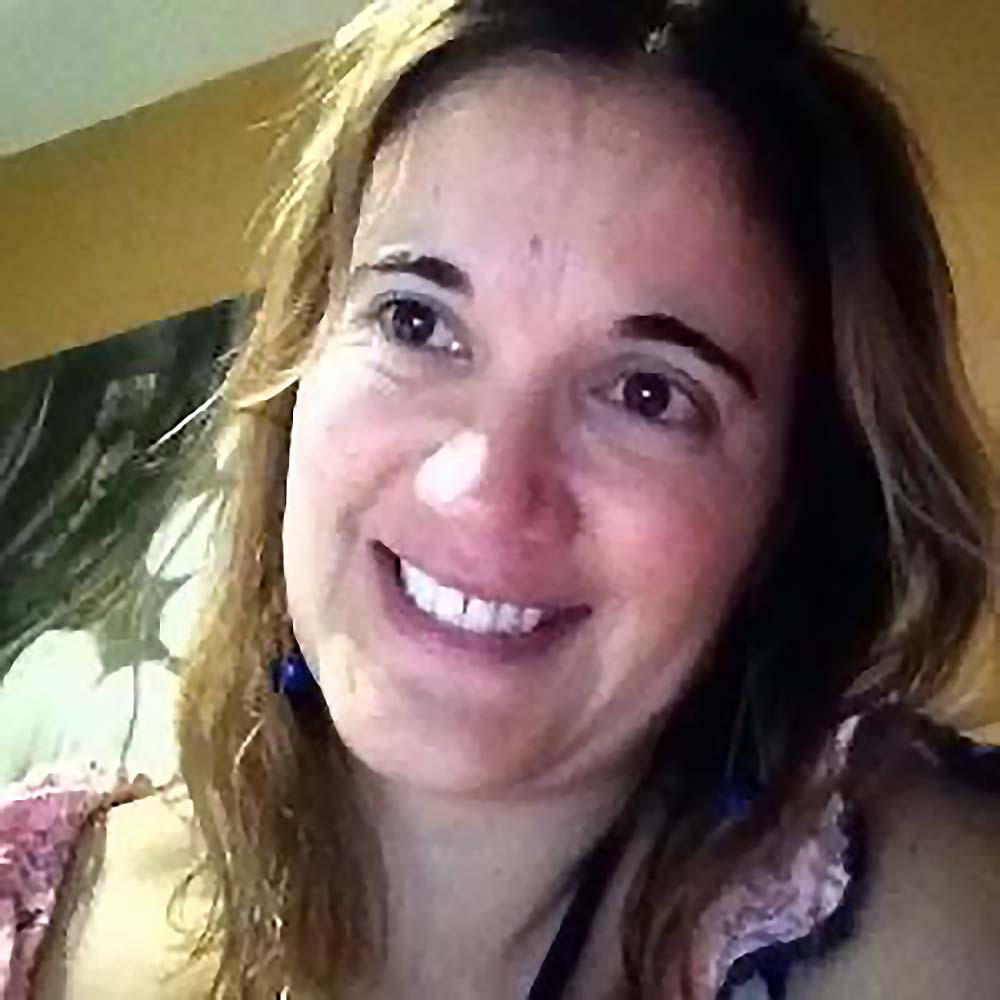 María Clemencia Sánchez García, Visiting Faculty, Classics and Modern Languages
She's best known as Clemen (and she really begs us to call her that, because she hates the sufix ‑cia of Clemencia). She was born in Medellín, Colombia (the greatest city of Colombia, she says) but has been living outside her "patria chica" (hometown) since December 2003. She was always a nerd and began her career as Chemical Engineer but then changed to Music, which she's studied since she was three. She studied voice technique and has sung in several places as a soprano; she also studied guitar, recorder, and piano. She got her BA in Music, singing, in May 2006, in Puerto Rico, and immediately started her MA in Translation and Interpretation there, graduating in 2010. She also has an MA in Linguistics and a joint PhD in Translation and Linguistics from University Pompeu Fabra in Barcelona and the University of Potsdam. She enjoyed living seven years in Europe. Since 2015, she has been teaching US Air Force members around the world and National Guard members in the US. She worked last academic year in a charter school in Chicago, and now she is so excited to start her new path in this "awesome, welcoming university."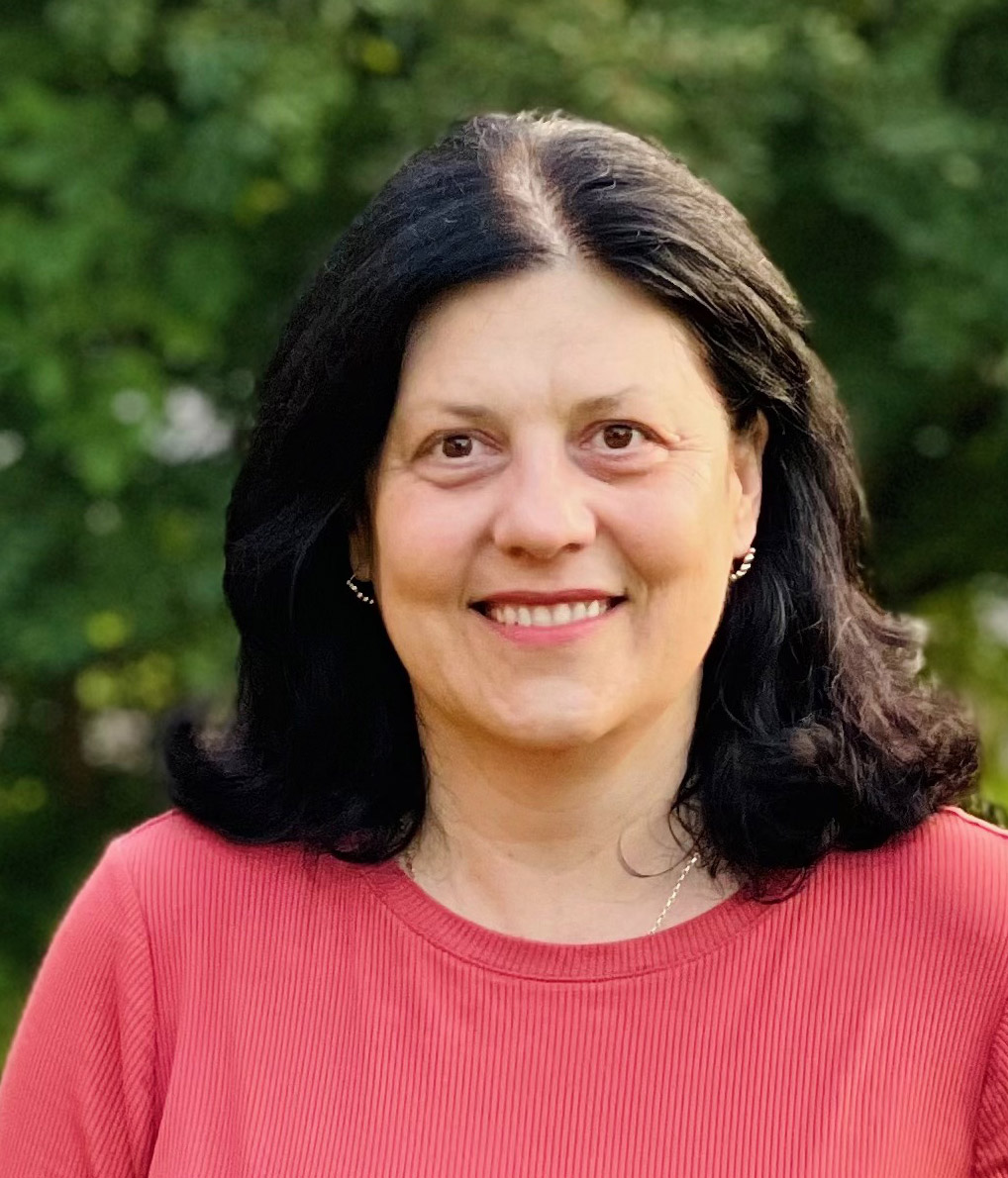 Elena Stanescu-Bellu, Visiting Faculty, Department of Mathematics
"I was born, raised, went to school and started teaching in Timisoara, Romania. I have degrees in Mathematics from the West University, Timisoara, Romania, and an MA in Teaching and Curriculum with concentration on Science and Mathematics Education from Michigan State University. Before moving to Cincinnati 3 years ago I lived in Michigan and Vancouver, Canada. My career as an educator has spanned countries and disciplines: from Romania to the United States; from teaching students- elementary to university level- to teaching and mentoring future mathematics teachers. I love teaching. I believe that for a professor, alongside mathematical knowledge, it is also important to understand how students learn in order to provide them with opportunities for growth and reflection. Besides English and Romanian, I am fluent in German and for many years I taught Mathematics in German." 
Bashir Tofangsazi, Assistant Professor, Department of Race, Intersectionality, Gender, and Sociology
Bashir Tofangsazi was born and raised in Tehran, Iran. He did his BA at the University of Tehran, his MA at Texas Woman's University, and his PhD at Ohio State, all in sociology. He says, "I love teaching and especially enjoy helping students learn the material by conducting research that is of interest to them. My research areas are contentious politics with a focus on the Middle East and North Africa."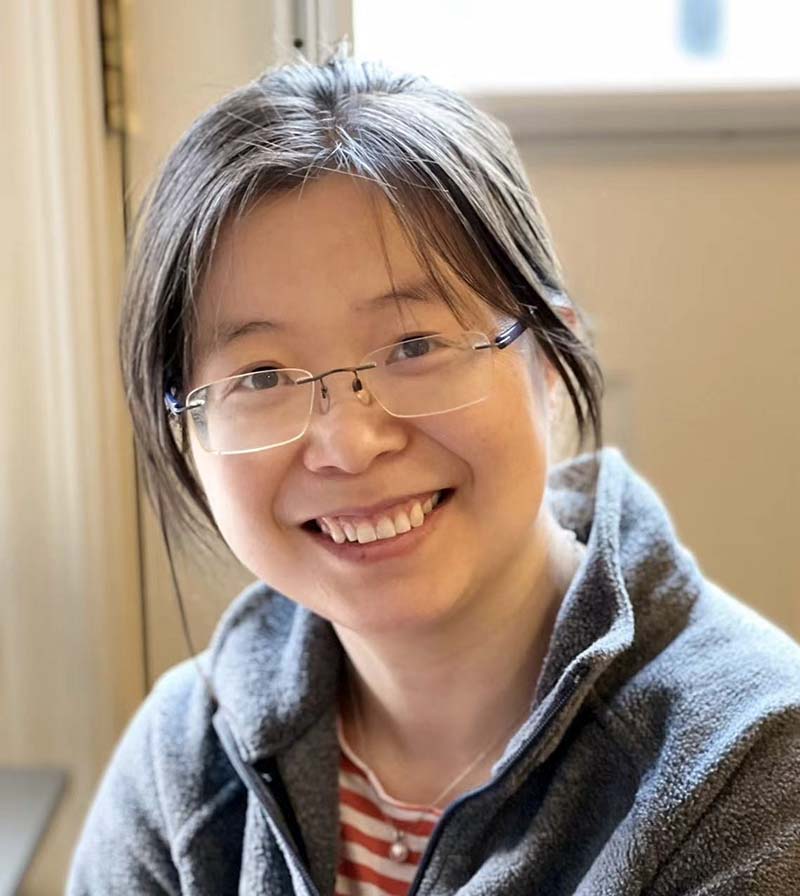 Li Wang, Assistant Professor, Department of Biology

Dr. Wang's research focuses on epigenetics, the study of changes in the regulation of gene activity and expression that are not due to changes to the gene sequence. Li's unique training experience in epigenetics/epigenomics covers both plant and human genetics. 
At Xavier, Li's study will focus on using plant model organisms (Arabidopsis, zea mays, and/or rice) to study how sound affects growth via epigenetic mechanisms. She also collaborates with investigators at Cincinnati Children's Hospital Medical Center to understand the role of epigenetics in human diseases. In both directions, she is looking for enthusiastic undergraduates to join her team. Li teaches General Biology I (in the fall) and General Biology II (in the spring). She aims at teaching students learning how to learn, and she seeks to connect Biology with daily life and promotes science literacy.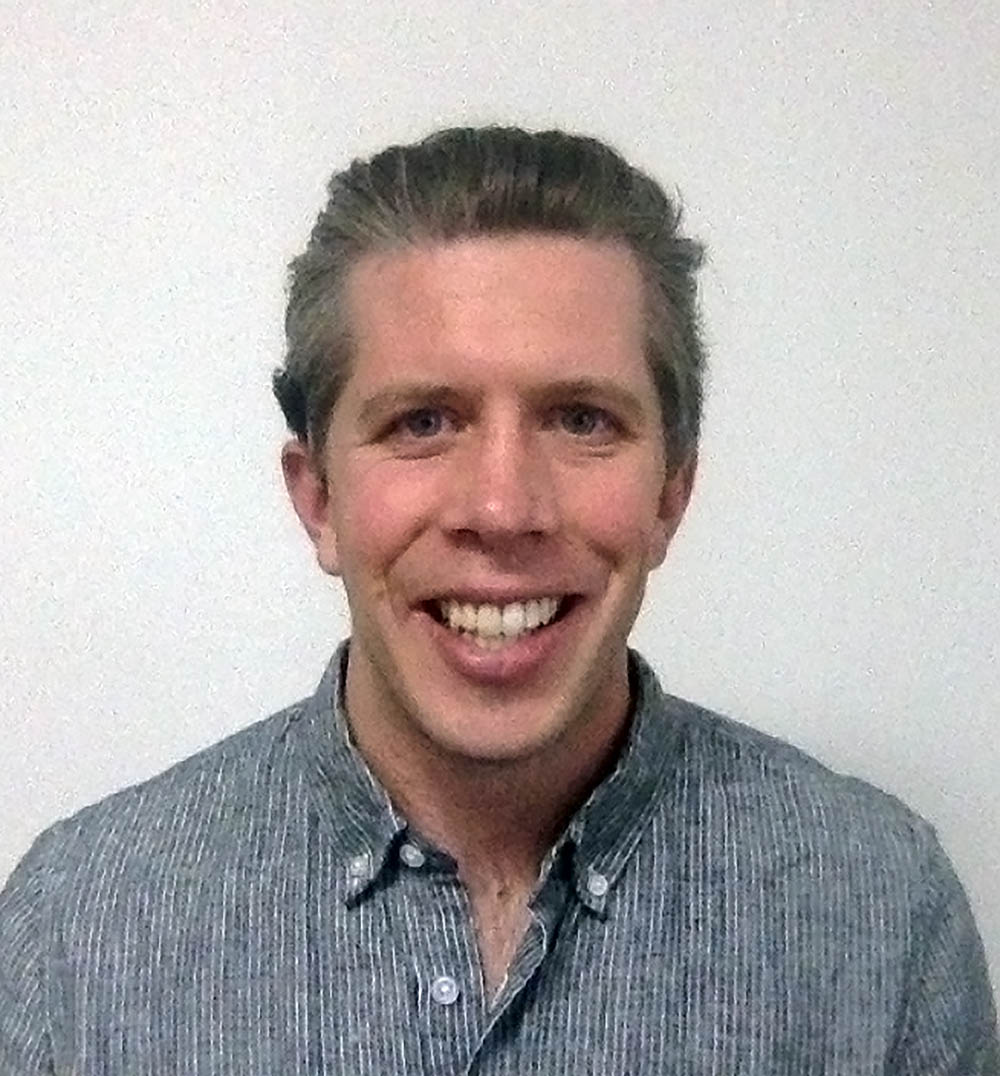 Nate Windon, Assistant Professor, Department of English
Before arriving in Cincinnati, Nate Windon taught at Loyola University Maryland in Baltimore. He received his B.A. from Messiah University in 2010; his M.A. from the University of Connecticut in 2012; and his Ph.D. from Penn State in 2018. He teaches courses in American literature pre-1900. He is currently working on the manuscript for his first book, which is about old age and how an aversion to it became embedded in American society across the long nineteenth century. 
K. Nicholas Yoda, Visiting Faculty, Department of Theology