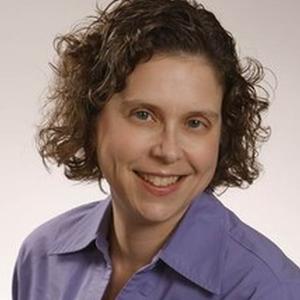 Dr. Reneé Zucchero
Professor, School of Psychology
Dr. Zucchero is passionate about educating students about older adults and to work with this underserved population. She is a proud alumna, having completed her Bachelor's (1991) and Master's degrees (1993) in psychology at Xavier. Dr. Zucchero completed her Ph.D. in Counseling Psychology, with a specialization in Gerontology, at Ball State University (1998). Dr. Zucchero returned to Xavier in 2002 as a Staff Psychologist at the Counseling Center, prior to her faculty appointment in the School of Psychology in 2005.  
Dr. Zucchero currently serves as the Associate Director of Clinical Training for Xavier's Psy.D. program.
TEACHING
Courses Dr. Zucchero regularly teaches:
Undergraduate
PSYC 231-

Developmental Psychology

PSYC 367-

Psychology of Aging
Graduate
PSYC 704-

Health Issues in Geropsychology

PSYC 722-

Intervention: Older Adults

PSYC 760-

Clinical Practicum III

PSYC 761-

Clinical Practicum IV
RESEARCH
Dr. Zucchero's research has been published in a variety of peer-reviewed journals including: Clinical Gerontologist, International Psychogeriatrics, Gerontology and Geriatrics Education, Educational Gerontology, Journal of Interprofessional Care, Teaching of Psychology, Psychology: Learning and Teaching, and The Counseling Psychologist.
DISSERTATIONS
Titles of recent Psy.D. student dissertations that Dr. Zucchero has chaired include:
Caregiver burnout, compassion satisfaction, and personality: The moderating role of work engagement and job satisfaction (Mallory Richert, 2021)
The impact of memory stereotype threat on memory and memory self-efficacy in older adults (Lauren Fredriksen, 2020),
A cross-sectional comparison of psychosocial adjustment among spousal caregivers for hematopoietic stem cell transplant patients (Marissa Miroglotta, 2019)
Resident Aggression, Job Satisfaction, and Organizational Citizenship Behaviors: Investigating the Effects of Certified Nursing Assistants' Resilience (Hannah Ottmar, 2018).
PROFESSIONAL INTERESTS AND EXPERTISE 
Broadly, geropsychology (older adults) and health in older adulthood. Specifically, healthy aging and psychosocial oncology.
ADDITIONAL RESEARCH INTERESTS 
Service-learning and interprofessional education
Degrees
Ph.D. (Ball State University)