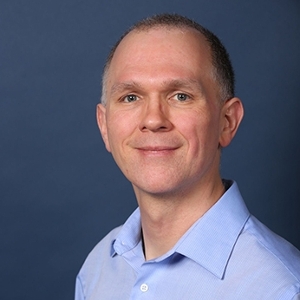 Dr. Morrie Mullins
Chair, Professor, School of Psychology
Dr. Mullins is an industrial-organizational (I-O) psychologist whose primary research interests deal with humanitarian work psychology, volunteerism, and selection and assessment – but he's often most interested in whatever his students are working on, which means he has also been involved in research related to topics such as wellness and exercise, pet-friendly workplace policies, the experience of mothers in the workplace, and workplace interracial romances. His teaching tends to be integrative, focusing on how I-O psychology can learn and implement principles derived from other areas of psychology.
Dr. Mullins has been at Xavier since 2002, having previously taught at Virginia Tech and Bowling Green State University. The smaller university environment suits him, because it allows for a highly student-centric approach to his work and his life. He is actively involved with the Society for Industrial and Organizational Psychology (SIOP; APA Division 14), having served on numerous committees and as a conference reviewer every year for over 20 years, and is currently a member of the SIOP United Nations Committee. He received his doctorate from Michigan State University, and his B.S. in psychology from the University of Central Arkansas.
Teaching
Courses Dr. Mullins either currently teaches, or has taught:
Psychology 130: Psychological Science Perspectives
Psychology 210: Psychological Statistics
Psychology 522: Personnel Psychology
Psychology 579: Proseminar in Applied Psychology
Psychology 621: Advanced Research Design and Analysis
Representative Publications
Schneider, K. T., & Mullins, M. (2020). The thesis process in I-O master's programs. In E. L. Shoenfelt (Ed.), Mastering industrial-organizational psychology: Training issues for master's level I-O psychologists (pp. 78-95). Oxford University Press US.
Mullins, M., McWha-Hermann, I., & Berry, M. O. (accepted for publication). A macropsychology perspective on humanitarian work psychology. In M. MacLachlan & J. McVeigh (Eds.), Macropsychology: A Population Science for Sustainable Development Goals. New York: Springer (to be published).
Mullins, M., & Poteet, M. L., (2019, October). Volunteering at the United Nations (without leaving home!) (Feature article). The Industrial-Organizational Psychologist, 57(2). https://www.siop.org/Research-Publications/Items-of-Interest/ArtMID/19366/ArticleID/3168
Ahmed, S., Hoffman, A., Mullins, M., & Sywulak, L. (2017).  Partnering against poverty: Fighting POSH bias through increased interdisciplinary research and practice.  Industrial and Organizational Psychology,10(3), 379-384. DOI: https://doi.org/10.1017/iop.2017.30
Mullins, M., Crowe, E. A., & Wymer, C.  (2015). A question of trust:  Publication bias and graduate student views of the psychological literature.  North American Journal of Psychology, 17(1), 59-76.