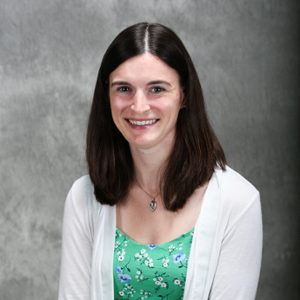 Jen Holbrock
Administrative Assistant, School of Psychology
Jen Holbrock received her Bachelor's degree from The College of Mount Saint Joseph where she majored in Graphic Design and played on the women's golf team.
She joined the School of Psychology in 2021 as a part-time administrative assistant and assists the chair and school with administrative support.
Prior to joining the School of Psychology, Jen worked at a commercial real estate company, providing administrative and graphic support.
In her free time she enjoys baking, reading and making memories with her two kids.