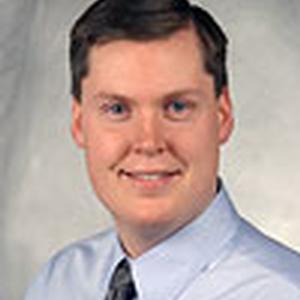 Dr. Christian End
Associate Professor, School of Psychology
Dr. End is a social psychologist whose primary research interests deal with the social psychology of sport fan behavior from a social identity perspective, (e.g., aggression, self-presentation, conformity, and self-esteem, etc.). Dr. End has recently started a lab examining the intrapersonal and interpersonal consequences of social media use. He also mentors graduate and undergraduate research that falls under the umbrella of social psychology, which covers pretty much everything - including communication, romantic relationships, as well as prejudice directed at the those who are adopted, childless, depressed, or recipients of welfare. His teaching tends to emphasize the scientific basis of psychology.
Dr. End is a proud graduate of Xavier University (B.S., '96) and Miami University (Ph.D., '02). He has taught at at Xavier since 2004, having previously taught at the University of Missouri–Rolla. Dr. End regularly accompanies to undergraduate students to regional research conferences where XU students regularly win research awards for their research. Dr. End is also associated with the athletic department as the co-Faculty Academic Representative.
Teaching
Courses Dr. End either currently teaches, or has taught:
Psychology 200: Orientation to the Major
Psychology 221/223: Research Methods and Design I (lecture and lab)
Psychology 222/224: Research Methods and Design I (lecture and lab)
Psychology 261: Social Psychology
Psychology 499: Senior Comprehensive Review: Application of Psychological Science
Psychology 506: Social Aspects of Behavior
Psychology 621: Advanced Research Design and Analysis
Representative Publications
Wallace, L.E., Anthony, R., End, C.M., & Way, B.M. (2019). Does religion stave off the grave?  Religious affiliation in one's obituary and longevity. Social Psychological and Personality Science, 10(5), 662-670.
Maegly, M.R., End, C.M., & Knecht, K.M. (2017). Procreation: How others perceive those who cannot or will not.  Acta Psychopathologica, 3(3), 1-7.
Feria, L.J., End, C.M., & Yadlosky, L.B. (2014). Depression may bring rejection even in volunteer selection situations.  Journal of North American Psychology, 16(2), 297-318.
Wann, D.L., Grieve, F.G., End, C.M., Zapalac, R.K., Lanter, J.R., Pease, D.G., Fellows, B., Oliver, K., & Wallace, A.  (2013). Examining the superstitions of sport fans: Types of superstitions, perceptions of impact, and relationship with team identification. Athletic Insight, 5, 21-44. 
Saunders, K., & End, C.M. (2013). Short Communication: Powerless and jobless? Comparing the effects of powerless speech and speech disorders on an applicant's employability. Frontiers in Psychology and Behavioral Science, 2(1), 4-9.
Sprankle, E.L., End, C.M., & Brentz, M.N.  (2012).The effects of sexually degrading music videos and lyrics on males' aggression and endorsement of rape myths and sexual stereotypes. Journal of Media Psychology: Theories, Methods, and Applications, 24(1), 31-39.
Campbell, J., Cothren, D., Rogers, R., Kistler, L., Osowski, A, Greenauer, N. & End, C.M. (2011). Sport fans' impressions of gay male athletes. Journal of Homosexuality, 58, 597-607.
Professional Interests
Research Interests: Sports fans, Sporting events, sport involvement, Social Identity Theory, Self Presentation Tactics, Gender Differenced and Fan aggression
Degrees
Ph.D (Miami University, Ohio)