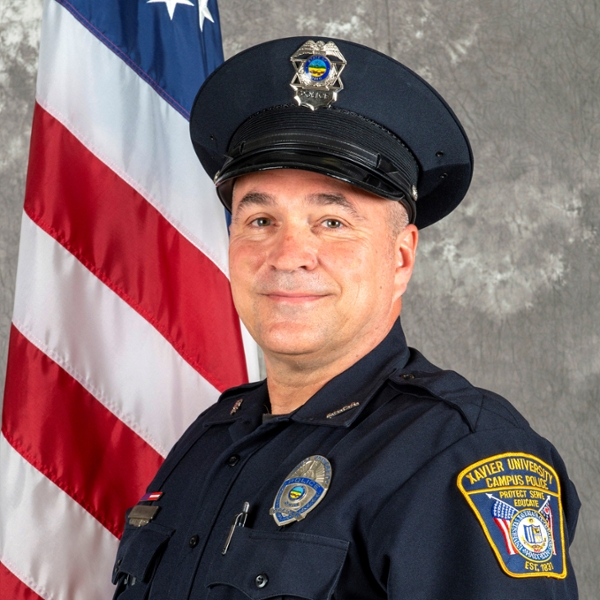 Ofc. Rick Wullenweber
Xavier University Police Department
Officer Rick Wullenweber came to the Xavier University Police Department in 2015 after retiring from the Cincinnati Police Department that same year. Ofc. Wullenweber has more than 30 years of distinguished law enforcement experience. Currently, Ofc. Wullenweber is assigned to the 3rd shift.
During his time with the CPD, Ofc. Wullenweber served as a patrol officer, a criminal investigator with the Criminal Investigation Section and as an undercover investigator with the Police Intelligence Unit. 
Ofc. Wullenweber was certified as a Field Training Officer helping to train police recruits and probationary police officers, as well as having been assigned to the Department's Patrol Rifle Unit. Later in his career with Cincinnati, he was assigned to the United States Marshal Service as a fugitive investigator and assisted with the apprehension of violent felons who had fled the Greater Cincinnati area.
Some of the certifications Ofc. Wullenweber currently holds include: 
ALICE Instructor - teaching active shooter resistance.
Factory Armorer - assisting the XUPD with firearms maintenance.
OPOTA certified firearms instructor.
Wullenweber graduated from the City of Cincinnati Police Academy in 1990. 
First Year at Xavier
2015