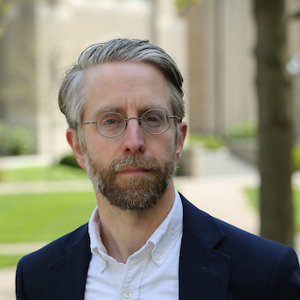 Dr. Timothy Brownlee
Associate Professor of Philosophy & Director of Philosophy, Politics and the Public Honors Program, Philosophy Department
Dr. Brownlee's research focuses on the roles that subjectivity and conscience play in Hegel's practical philosophy. He works to situate Hegel's conception of subjectivity in the immediate context of the practical philosophy of Kant and the German Idealists. He is particularly interested in the significance of Hegel's thought for historical and contemporary political liberalism.
Dr. Brownlee received his Ph. D. in Philosophy from Boston University, and his B. Hum. in the College of the Humanities at Carleton University, Ottawa.
He has taught upper-year courses on German Idealism and 19th century philosophy, on the history of social and political philosophy and ethics, and on applied ethics, especially environmental and business ethics.
Expertise
German Idealism, Social and Political Philosophy
Links
Degrees
Ph.D. (Boston University)