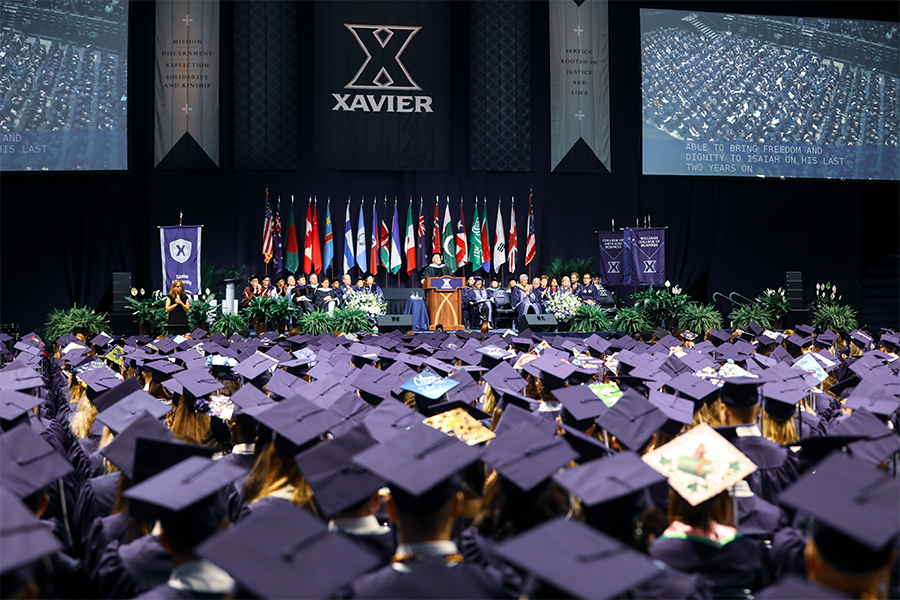 Xavier launches new scholarship exclusively for alumni
Jun 1, 2022
Xavier University is launching a new scholarship to make pursuing a graduate degree significantly more affordable for its 80,000-plus alumni.
In fall 2022, the
Loyal Musketeer Scholarship
will become available to all graduating students and alumni who wish to continue their education at Xavier. The scholarship covers 25% of the tuition rate for most graduate programs and applies to graduate-degree-seeking students for both part-time and full-time enrollment, with a minimum of six credit-hours per semester.
"With the launch of the Loyal Musketeer Scholarship, we strengthen Xavier's deep commitment to our community's personal and professional growth," said Xavier University President Colleen Hanycz, PhD. "Our actions must drive greater opportunity at every turn for our Musketeers, and paving additional pathways for our alumni to continue their education is a core part of that mission." 
All individuals who hold an undergraduate or graduate degree from the University are eligible for the new scholarship.
For more details and an FAQ on the program,
visit the Loyal Musketeer Scholarship website
.
Xavier offers more than 30 graduate programs, with the flexibility of taking graduate courses in person or 100% online, and all classes are designed to deliver highly personalized and expert instruction.
Learn more about Xavier's Graduate School.
---
Xavier University is a private university located in Cincinnati, Ohio, providing a liberal arts education in the Jesuit Catholic tradition. Founded in 1831, the University is the sixth-oldest Catholic university in the nation. It has been ranked among the top 10 master's-level universities in the Midwest by U.S. News & World Report for the past two decades. The Princeton Review names it one of the "Best 387 Colleges in America." Follow Xavier on 
Facebook
, 
Twitter
, 
Instagram
 and 
TikTok
.