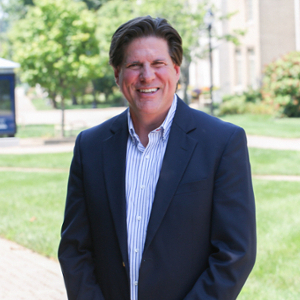 "There has never been a better time to be a graduate student at Xavier University. Through the direction and dedication of our outstanding faculty, Xavier offers over 40 world-class graduate programs across a wide variety of disciplines, including health, business and education. Consistent with our mission of forming men and women for and with others, our graduates join a network of industry leaders in the region, across the country, and around the world equipped to make a difference.
The Office of the Graduate School works in tandem with our graduate programs to promote and enhance the overall graduate student experience. Personal attention and academic excellence are hallmarks of a Xavier education.
Please do not hesitate to reach out to me directly with questions or feedback. Welcome to the Xavier family. We are glad you are here."
Dr. Russell Lacey, PhD, Associate Provost and Dean of the Graduate School, laceyr@xavier.edu. 
Contact Information