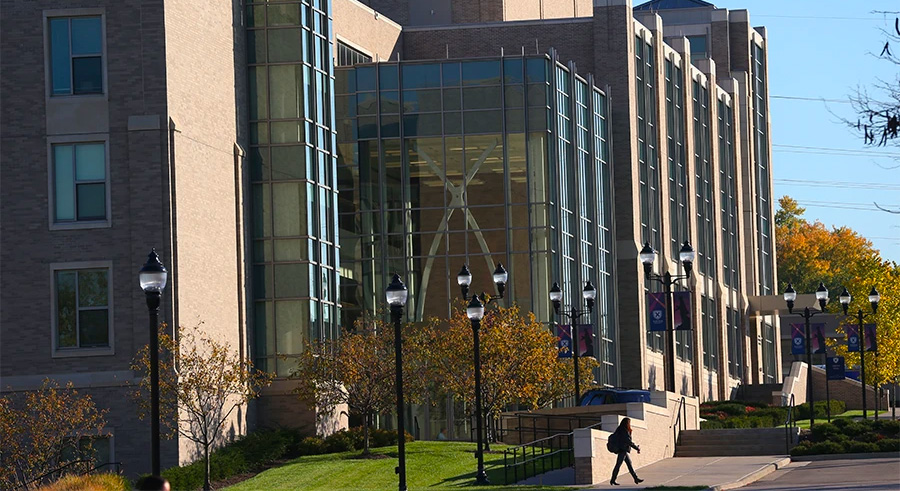 Xavier MBA programs earn high marks in U.S. News rankings
Mar 31, 2022
Xavier University's part-time MBA program ranked fourth in Ohio and among the nation's best in U.S. News and World Report's 2023 Best Graduate School Rankings.
Released on Tuesday, the list ranked the Williams College of Business's part-time MBA 75th nationally, while also giving high marks to several of Xavier's MBA specialties:
Business Analytics – 16th (28th in last year's rankings)
Entrepreneurship – 19th (35th last year)
Executive MBA – 23rd (30th last year)
Finance – 34th (not ranked last year)


The Xavier MBA is the only MBA program in the region recognized for its programmatic specialties. Xavier joins Ohio State and Case Western Reserve universities in being the only Ohio colleges of business to be honored in this way.
"Given the unparalleled value, quality and relationship-building opportunities offered through a Xavier MBA, it's clear why our programs continue to gain national recognition," said Russell Lacey, PhD, Dean of the Graduate School at Xavier University. "Xavier prides itself on providing graduates with all the tools necessary to become proven, highly successful business leaders, and these rankings further confirm our capabilities to deliver even greater value at the advanced graduate level."
Xavier's renown is a testament to the University's multifaceted approach to academic excellence, said Tom Hayes, PhD, Dean of the Williams College of Business.
"We are extremely proud of these rankings," Hayes said. "We believe they are a result of our continued focus on experiential learning, having a deep connection with the business community in Cincinnati that ensures we are current and relevant in the market, as well as a faculty and staff dedicated to the success of our students."
Xavier's strong performance builds on the University's high placement in U.S. News' Best Online Program Rankings released in January, which ranked Xavier's Online MBA as the top program of its kind in Ohio and No. 56 nationally. The University also ranked as having Ohio's best Online MBA program for veterans, climbing to No. 36 nationally in that category.
Overall, Xavier is nationally recognized for its academic excellence, consistently ranking among the top 10 universities in the Midwest and as a best-value private college.
Learn more about
Xavier's MBA
and
the University's other top-tier graduate programs
.
View U.S. News and World Reports' full 2023 Best Graduate Program Rankings.