Take It On 2020
APPLICATION PROCESS IS CLOSED
Campus Dialogues Mini-grant Application
In support of the Xavier Way, Fr. Graham SJ asked a number of individuals overseeing various centers/divisions and academic programs to come together to help create more integrated programming across the campus on specific themes. With a generous grant from an anonymous donor, funds were made available to faculty, staff and students to fund projects and activities/events.  This year, mini-grants will be made available to promote and support Take It On 2020.
Therefore, ​faculty, staff and student are invited to submit proposals that meet the following criteria: 
1)    Address the core issues of Take It On 2020, focused on how we as a community can take on the political, racial, and religious dialogue that have become increasingly polarizing and divisive. 
2)    Focus on helping students learn how to transcend the polarization and divisiveness that characterize our public life and engage in dialogue that seeks common ground.
3)    Are designed to maximize audience participation and/or group interaction. 
4)    Require funding in the range $500 - $3000.
The 1-page proposal must include:
· a 1-2 sentence abstract
· a project description, including expected dates for launch and completion, preface will be given to those completed in 2020.
· a detailed budget (student proposals must include the student's faculty project advisor)
· a six-digit fund number and the name of the budget administrator should the proposal be funded
Proposals should be sent to mission-identity@xavier.edu with subject line "Campus Dialogue Application" for initial review by the campus Mission Animators group. Notification will be made within a few weeks. Initial, first-round awards were granted in February. With remaining funds, a rolling submission process is being implemented.
 
Questions may be directed to Janice Walker (walker@xavier.edu), Debra Mooney (mooney@xavier.edu), or James Buchanan (buchananjp@xavier.edu)
See TAKE IT ON 2020 for more information on the entire project; learn how your proposed project may fit into the larger program.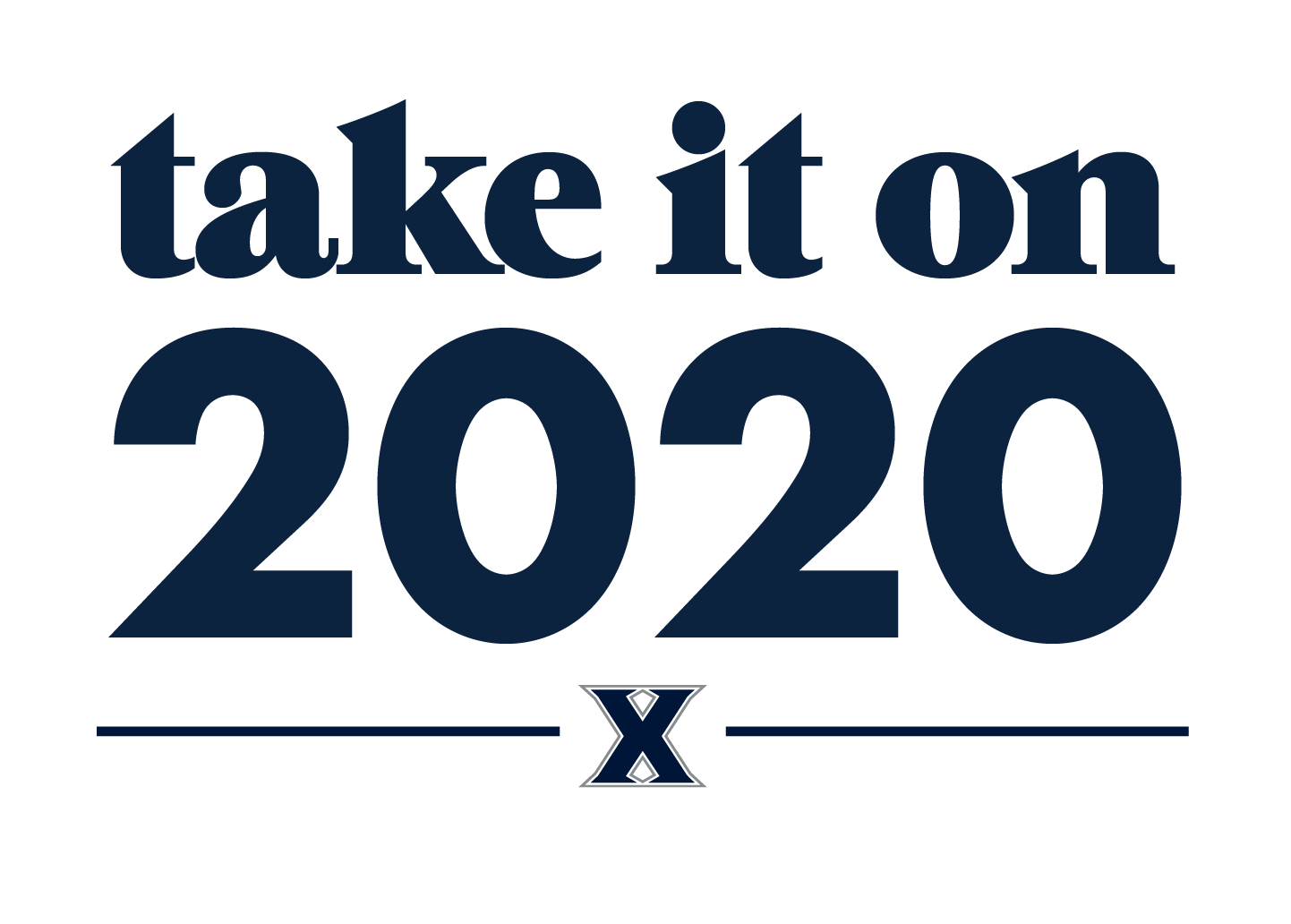 FUNDED PROJECTS:
Developing Dialogue Skills; Dalia Diab,  Anna Ghee, Jennifer Gibson, Michelle Globe,
The Role of the Internet on Political Polarization; Ashley Hinck, Mary Kochlefl; Paul Weber
Where to Go From Here?; Kaleel Skeirik