AFMIX
Assuring the Future Mission and Identity of Xavier
AFMIX is Xavier University's flagship professional development program focusing on the mission and identity of the University. It is a 2-year program for faculty, staff, and administrators of any religious affiliation, or none at all.
Weekly sessions during the academic year (not during breaks or Summer) include presentations and discussions on Jesuit history, Ignatian spirituality, and the pedagogy and education that grew out of that spirituality. Each cohort will also experience the Ignatian Spiritual Exercises in a small group format. The program concludes with colleagues from around the University sharing how they have incorporated these values and principles into their work.
For the 2020-2021 academic year, sessions are held at the Center for Mission and Identity on Tuesdays from 12:00-1:30 p.m. beginning August 24, 2021. For those who are unable to attend the Tuesday cohort (e.g.: teaching schedule conflicts, staff who work outside of the Cincinnati area (regional recruiters, ABSN, etc.), those who are immunocompromised, etc.), we will be offering an AFMIX pilot remote program through Zoom on Wednesdays from 12:00-1:00 p.m. beginning August 25, 2021.
The AFMIX Leadership Team:
AFMIX is planned and facilitated by the AFMIX Leadership Team, a volunteer group of AFMIX graduates who focus on improving the program experience to help faculty, staff, and administrators deeply embed Xavier's mission into their work.  Members of the Xavier community who serve on the AFMIX Leadership Team are:
James Green, University Library, AFMIX IX graduate
Ellen Heekin, Economics, AFMIX XI graduate
Supaporn Kradtap-Hartwell, Chemistry, AFMIX X graduate
Jim McCann, S.J., Mission and Identity; Political Science, Honorary AFMIX graduate
Doug Riga, Institutional Research, AFMIX VI graduate
Joe Shadle, Mission and Identity, AFMIX V graduate
For a list of all AFMIX participants, click here.

Goals of the Program:
To facilitate an increased understanding of the Jesuit identity of the University and the importance that continued identity has to the success of our university mission
To create a deeper sense of meaning and purpose in one's work and career
To engage and be engaged by others in this purpose of mission for one's personal growth as well as the success of the university
To join past participants of AFMIX in a campus-wide network of Ignatian leaders
Composition of the Program:  
Offered on Tuesdays from 12 noon - 1:30 p.m.
Feel free to bring your lunch
10-13 sessions per semester
No meetings during breaks or summer
Semester Themes:
Fall 1: Jesuit History, Spirituality, and Education
Spring 1: Theological Foundations for Spirituality
Fall 2: Small Group Experience of the Spiritual Exercises
Spring 2: Living the Mission at Xavier University
A meaningful AFMIX experience requires:
Regular attendance
Some preparation time each week
Time for reflection
A Bit of History: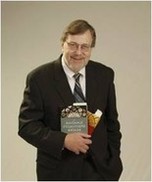 AFMIX was first conceived in 1998 by Fr. George Traub, first director of Ignatian Programs, and the Ignatian Programs Committee. AFMIX was begun in the Fall of 1999 with a cohort of 23 participants.
While its topics and materials have been revised over the years, the AFMIX program has continued on campus since that time and without interruption. There have been 10 cohorts with more than 300 graduates, the majority of whom still work at Xavier.
AFMIX graduates reflect on their experience with the AFMIX program and how that experience has shaped their lives and work here at Xavier University:
For more AFMIX reflections, click here.

Comments from past participants:
"I have not so much learned something, as become engaged and enthusiastic about the things I have learned. I have a deep wish to pass this experience on to others here at Xavier."
"My participation in AFMIX has helped me to be a better "me" - as an XU employee and interpersonally."
"AFMIX has provided me with a great opportunity to strengthen spiritual ties with Xavier and the XU family. The Jesuit influence has become for me a more significant basis for my daily works. AFMIX is an experience that should not be a missed opportunity."
"AFMIX has been a wonderful experience. It has awakened a new awareness in me. Everyday encounters I look at with new respect. I see the Ignatian spirit alive at Xavier and outside of Xavier. It truly has been a blessing to be part of it!"
Kudos to the Program:
"In the creation of leaders, AFMIX provides a deep understanding of the University mission, Ignatian formation, Ignatian spirituality, and Jesuit values." - Fr. Dan McDonald S.J., Provincial Assistant for Jesuit Higher Education, USA Midwest Province
The Assuring the Future Mission and Identity of Xavier program (AFMIX) was named an exceptional program by Fr. Greg Lucey, S.J., President of the Association of Jesuit Colleges & Universities. - Connections, Jan. 2013
AFMIX is supported by a generous gift from Phil '68 and Beth '74 Gasiewicz
AFMIX Information Changes Form