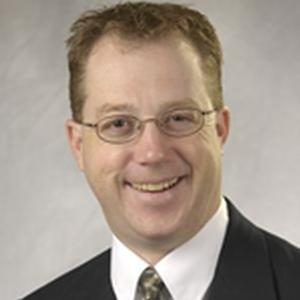 Mr. Joseph P. Shadle
Executive Director, The Center for Mission and Identity
(He, Him, His)
Joe Shadle serves as Executive Director of the Center for Mission and Identity at Xavier University. The Center provides multi-tier mission integration opportunities, as well as digital and print resources, that help Xavier's faculty, staff and administrators integrate principles of Ignatian spirituality and Jesuit education into their lives and work throughout the University. Among these resources, the Center operates the popular website www.jesuitresource.org. Further, the Center coordinates mission-aligned sustainability efforts among university, local and national partners.
Joe earned a Master of Divinity and M.A. in Biblical Studies from the Athenaeum of Ohio/Mt. St. Mary's Seminary and an M.B.A. from Xavier University. He is an adjunct faculty member of Xavier's Williams College of Business teaching the graduate course Spirituality and Leadership. He also served for six years on the faculty of the Athenaeum of Ohio and more than twenty years at Thomas More University.
Joe supports the work of the Association of Jesuit Colleges and Universities (AJCU) as online workshop coordinator for the Ignatian Colleagues Program. In that role, he supports the development of the online curriculum which serves as the foundation for forming senior administrators and faculty throughout the 27 Jesuit colleges and universities in the United States.
In 2008, Joe was nominated for the JASPA Ignatian Medal for New Professionals in Jesuit Student Affairs. He was appointed by Archbishop Daniel E. Pilarczyk to the Archdiocesan Lay Ecclesial Ministry Task Force from 2003-2008, to the Archdiocese of Cincinnati Worship Commission from 1999-2005, and to the Committee on Recruitment/Retention of Lay Ministers from 2001-2004. In 1997, he was presented with the Award for Educational Excellence from the National Association of Parish Catechetical Directors.
Joe currently chairs the Clinical Pastoral Education Advisory Committee at Children's Hospital Medical Center in Cincinnati. He is a popular speaker and retreat director specializing in scripture, education, spirituality, and leadership.
First Year at Xavier
2006
Degrees
M.B.A. (Xavier University)
Master of Divinity (Athenaeum of Ohio)
M.A. Biblical Studies (Athenaeum of Ohio)
B.A. Business Management and Psychology (Walsh College)
Publications
Shadle, Joseph P., Elaine Crable, and Hema Krishnan. "Integrating Ignatian Values into an International Executive MBA Immersion Experience." Journal of Jesuit Business Education: Volume 7, No. 1 (2016), p. 73-86.
Shadle, Joseph P. "Advancing Mission through Digital Resources." A Mission Officer Handbook: Collaborating with Partners: Volume 2. (2015) Association of Catholic Colleges and Universities: Washington D.C.
Shadle, Joseph P. and Mooney, Debra K. "Understanding Our Heritage, Living the Mission: A seminar for student leaders." Connections Magazine. (May 2013).
Shadle, Joseph P. "Our Jesuit Heritage." In S. D. Powell (2011). Your Introduction to Education: Explorations in Teaching (2nd ed.). (2011). Pearson.
Shadle, Joseph P. "Why Don't I Have Time to Read This?: Stress Management in Ministry." Readings for Effective Catechetical Leaders. NCEA: Washington D.C. (2004).