Factbook
Virtual Reference Interactions For Remote Learning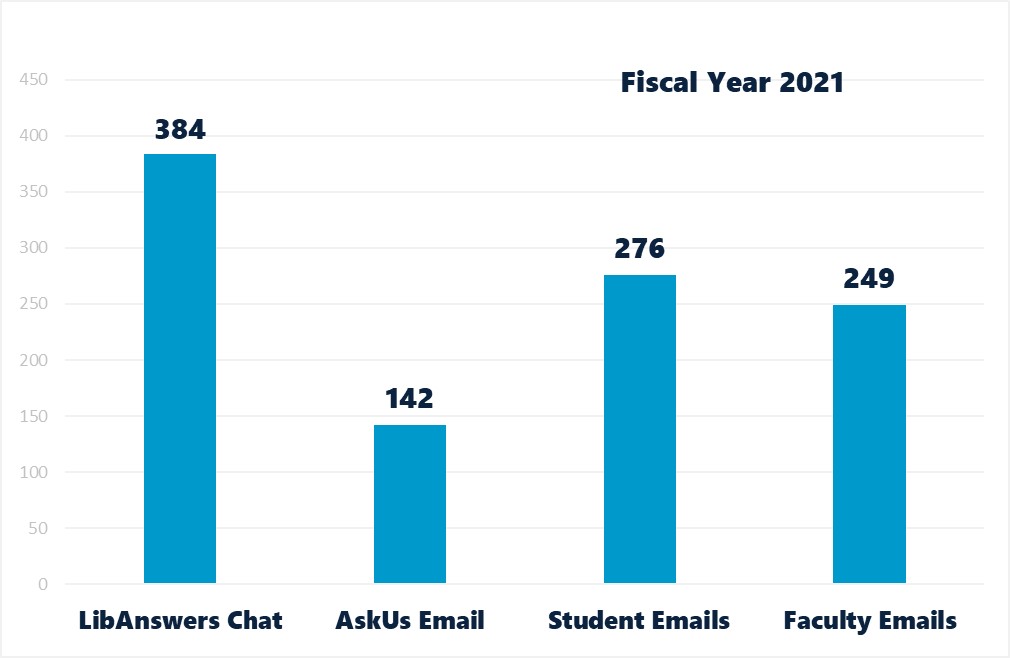 ---
Top 5 Research Guides (LibGuide) Viewed
Librarians have created LibGuides as a one stop library subject resource. LibGuides contain information, resources, and links relevant to subjects, courses, or general topics.
---
Research Guides (LibGuide) Views
---
Exhibit Digital Repository Full-Text Downloads
Exhibit is a digital repository provided by University Library. Through Exhibit, University Library gathers, preserves, and provides access to the scholarship, creative works, and records of the Xavier University community.
---
University Library Website Views
Xavier's Office of Marketing and Communications publishes web analytics for the university's top 5,000 pages on its website. Below are the totals for all pages maintained by University Library.