Humanities Reading Room
The Humanities Reading Room was founded through a generous gift to the University Library from a donor who wishes to remain anonymous. Almost 2700 books make up the collection in the room. Books may not be checked out, but are intended to be enjoyed while visiting the room. The room is located in McDonald 209 on the second floor of the library.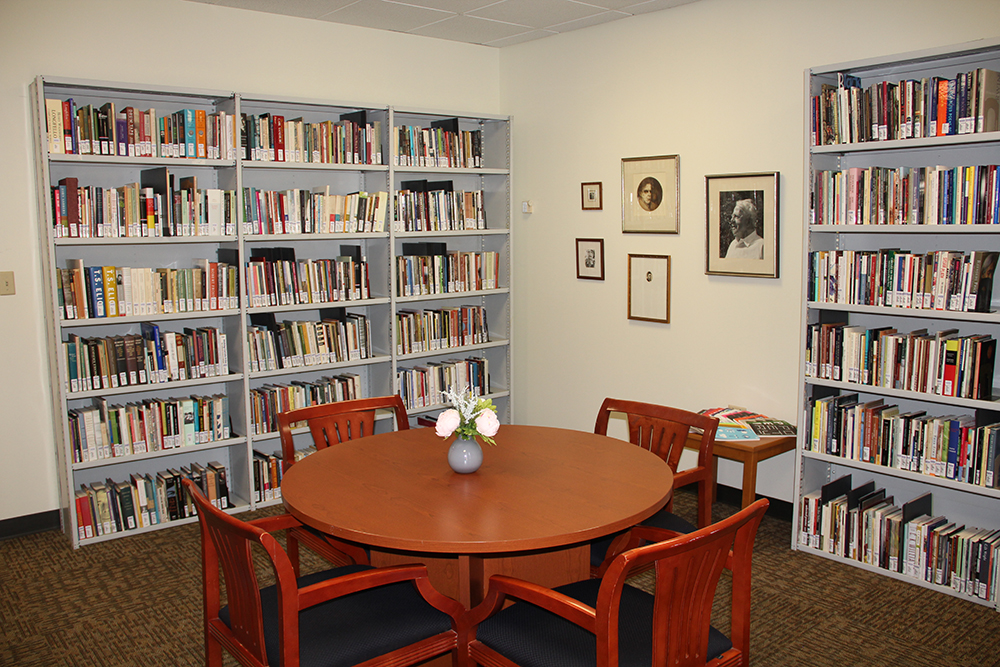 Poetry 
With an emphasis on poetry, the collection focuses on the beauty and wonder found in works by such authors as Robert Frost, Emily Dickinson, T.S. Eliot, Adrienne Rich, Mary Oliver, William Carlos Williams, Walt Whitman, Billy Collins, and many others. Treasures such as the complete works of Wendell Berry and offerings by local and small presses also are included.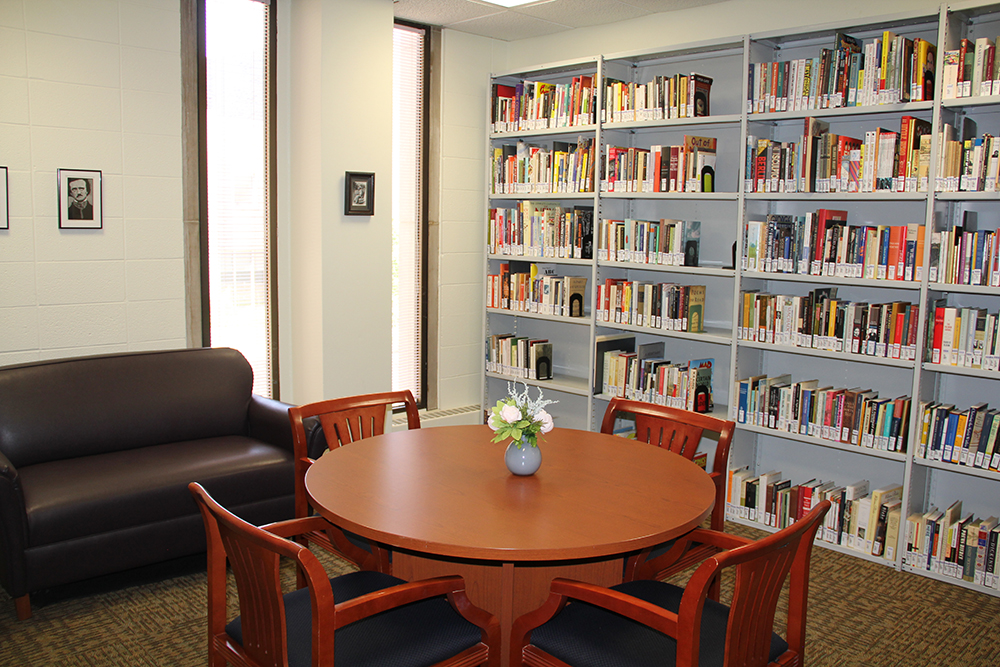 Graphic and Illustrated Novels
October 2022: That Highest Candle: Poetry and Spirituality - A Symposium
October 25, 2023: Further Adventures: A Poetry Reading by Norman Finkelstein 
Hours
Fall 2023: 
Tuesday: 2:15-3:45 p.m.
Thursday: 2:15-4:15 p.m.
By appointment
Contact
For more information or to schedule a class visit or appointment, contact Alison Morgan, Assistant Director of Public Services, University Library.