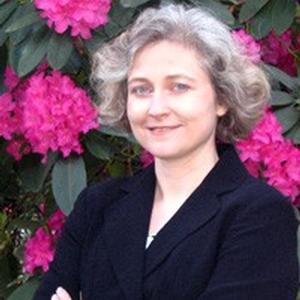 Julia O'Hara
Associate Professor, History Department
Dr. O'Hara is a specialist in Latin American history and has conducted research on the intersections of religion, race, and national identity in modern Mexico. Her publications in this area include " 'In Search of Souls, in Search of Indians': Religion and the 'Indian Problem in Northern Mexico," a chapter in Race, Nation, and Religion in the Americas, edited by Henry Goldschmidt and Elizabeth McAlister. A recent Xavier Faculty Fellow, she is completing a book manuscript entitled 'For the Redemption of the Indians:' Religion, Race, and Nation in Mexico's Sierra Madre Occidental, 1890-1960. For photos of Dr. O'Hara's most recent research trip to Mexico, please click here.
Dr. O'Hara's research interests drive her work in the classroom. She regularly teaches a two-semester introductory survey of Latin American history from pre-Columbian times to the present. Her upper-level offerings include courses on Mexican, Brazilian, and Central American history, as well as topical courses such as gender and sexuality in Latin American history. Many of her current and former students have put their classroom learning to practical use by participating in Xavier's many opportunities to study abroad, including the Service Learning Semester in Nicaragua and the summer program in Cuernavaca, Mexico.
In her spare time, Dr. O'Hara enjoys reading fiction, listening to music, and taking bicycle rides. Some of her favorite authors are Kurt Vonnegut, Jr., Margaret Atwood, Elena Poniatowska, and Paco Ignacio Taibo II, and some of her favorite musicians are Steve Earle, Lucinda Williams, U2, and the Brazilian samba group Olodum.
Expertise
Latin America, especially modern Mexico; race and religion; indigenous peoples; border studies.
First Year at Xavier
2002
Degrees
BS, MA, PhD (Indiana University, Bloomington)