What We Do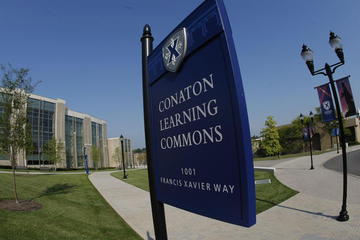 The Office of Grant Services has primary responsibility for seeking, securing and stewarding external grants from foundations, corporations, and government sources. The Office of Grant Services collaborates with other divisions on institutional projects and supports faculty and staff in projects they initiate.
The Office of Grant Services will assist with the three stages involving external grant funding:
Project development
Proposal submission
Grant award management
This assistance includes researching funding sources, interpreting guidelines, helping with budget preparation, providing required attachments, reviewing drafts, and, for awarded grants, providing reminders for reports due to the funding source.
Before beginning the process to obtain external grant funding, please review the University's policies for developing and submitting project proposals. Requests for external funding always require some degree of institutional endorsement and carry with them financial, regulatory and other legal obligations. To ensure that proposals to external funding sources are consistent with Xavier University's mission and priorities, routing procedures have been developed to assure appropriate review and signatory approval.
The Basic Rules for Grantseeking:
The appropriate administrative division(s) of the University must approve project concepts before a proposal is developed for submission to an external funding source.
All proposals must be reviewed by the Office of Grant Services before submission to a funding source.
All proposals featuring collaboration with other organizations must undergo the same process.